NI road users speed awareness scheme is launched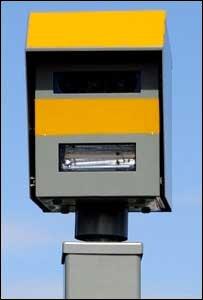 Drivers who are caught breaking the speed limit will be offered the chance to take a course rather than getting a fine and three penalty points.
The speed awareness course launches on Tuesday and drivers who break the limit by a few miles an hour will be given a chance to do the course instead.
It costs £85 to attend the course and its hoped it will re-educate drivers.
Assistant Chief Constable Duncan McCausland said: "Excessive speed is the biggest killer on our roads.
"From tomorrow, additional road policing patrols will be deployed across Northern Ireland to target people who take the completely selfish decision to speed and put other people at risk.
"The new courses graphically illustrate the very real dangers and consequences of breaking the speed limit, he said.
"Driver and riders who participate will find the interactive sessions very challenging, they will gain an insight to tragic and horrific consequences that often result from reckless driving and be urged to take more responsibility for their actions on the roads."
People aged 25 years and over, will be able to attend a Speed Awareness Scheme but those under 25 years will be offered the chance to complete a Young Drivers Scheme.
The four hour classroom based Speed Awareness Scheme courses will be held in Omagh, Coleraine, Belfast and Newry.
The course follows a nationally approved syllabus, and will be run by DriveTech, part of the AA, and is delivered by approved road safety specialists.
The Young Drivers Scheme aims to target vulnerable motorists and reduce the risk of young drivers becoming involved in serious injury and fatal road traffic collisions.
The scheme consists of an educational workshop and online e-learning modules
Both courses aim to generate a better understanding of the consequences of speeding and raise awareness of the importance of sticking to speed limits.
The courses also help drivers recognise speed limits and provide instruction on driving more carefully.
The Young Drivers Scheme and Speed Awareness Scheme will not be offered to drivers who exceed the speed limit excessively, or those who have attended a national speed awareness course in the past three years.