New West Sussex leader makes services pledge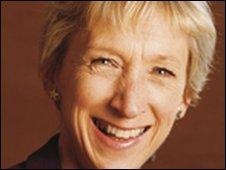 The new leader of West Sussex County Council has spoken of difficult times ahead as spending cuts start to bite.
Louise Goldsmith said the council aimed to "maintain front-line services as far as possible" as well as keeping council tax "affordable".
Ms Goldsmith became leader of the council at a meeting in Chichester. Former leader Henry Smith was elected as MP for Crawley on 6 May.
She has been a Conservative county councillor since 2001.
"It is not the easiest time to be taking over the reins," said Ms Goldsmith, who represents Chichester West.
"Everyone knows that we face an extremely tough financial climate and the public services generally face making some very difficult decisions over the coming months.
"There is some good news - the coalition government is going to end the heavy hand of centralised controls, and give county councils like West Sussex back the freedom to plan and deliver local services that meet local needs.
"However, local government is not immune to the spending cuts needed to get the country back into the type of position where we can build for the future.
"My aim will be to ensure that as far as possible we maintain the front-line services that our residents rely on and keep council tax at affordable levels."
Related Internet Links
The BBC is not responsible for the content of external sites.