Pipe bomb damages SF office in Castlewellan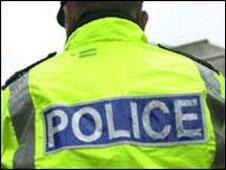 A pipe bomb has partially exploded, damaging the Sinn Fein office in Castlewellan, County Down.
Police said the device was found outside the premises on the Circular Road at 0300 BST on Friday.
Army bomb experts are at the scene following the recovery of the pipe bomb's component parts.
The office has been cordoned off and evacuated.
Sinn Fein MLA for south Down, Caitriona Ruane, condemned the incident and said it was an attack on the party and the local community who use the office.
"Given that Friday is used by MLAs as a specific constituency day, I have no doubt those responsible for this attack were aware of that, which makes this all the more malicious and even more dangerous," she said.