Japanese car makers report production rise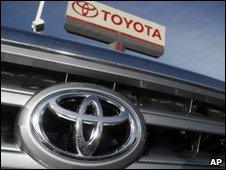 Japanese car makers saw strong growth in sales and production in April, thanks to increased demand abroad.
Toyota, the world's biggest car maker, said it made more than 591,000 vehicles last month - up 61% on last year. Its exports also more than doubled.
Nissan, Mazda and Mitsubishi also saw big rises in production and exports.
The manufacturers said strong demand from the US had boosted business, with Nissan reporting an 80% increase in exports to North America.
Nissan said its production rose by 57% compared with April last year, with exports rising by more than 70%.
Mazda's production was up 51%, with exports rising 37%.
The big rises were anticipated, following a terrible year for the car industry in 2009.
Toyota's strong figures will be particularly welcomed by the company, after it was forced to recall millions of cars worldwide over safety fears.
The car maker has avoided a serious slump in US sales by offering significant discounts to customers.
However, it still faces hundreds of law suits from customers claiming to have been affected by recalls.
Related Internet Links
The BBC is not responsible for the content of external sites.