Call for blind ban after Staffordshire child deaths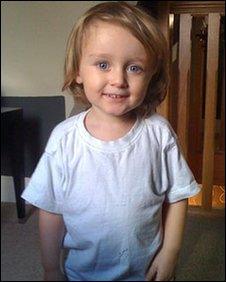 A South Staffordshire coroner has called for a ban on looped blind cords following the deaths of two toddlers.
Andrew Haigh said the blinds should be made safer or banned completely.
He recorded verdicts of accidental death for 16-month-old Lillian Bagnall-Lambe, from Stafford, and three-year-old Harrison Joyce from Lichfield.
The children died in two separate incidents within five days of each other in February, after becoming entangled in looped blind cords.
Mr Haigh said: "I will be writing to the Department for Business, Innovation and Skills to highlight the problem.
"The first element of my letter is to say 'is there any way to more strictly enforce the existing British standard as to what should happen with blind cords?'
"If not, the next step is to ban looped blind cords completely."
Mr Haigh said he dealt with a similar incident in 2004, and added and believed there could be many more deaths caused by blind cords than people thought.
"I feel very sorry for both sets of parents in these cases and in the similar previous case as well."
"They were in perfectly pleasant homes with responsible mothers and this risk just was not envisaged at all.
He added: "The children were left in circumstances that appeared to be safe.
"These were tragic accidents."
Scott Joyce, Harrison's father said: "We're not the sort of parents or family that will stop until we get some kind of justice for Harrison, and all the other children that have been taken by this blind system that shouldn't exist.
"We're as determined as we were and have been since the campaign started."
Related Internet Links
The BBC is not responsible for the content of external sites.