Birmingham car clamper jailed for two years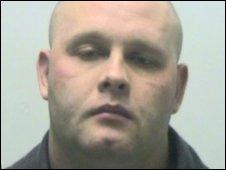 An unlicensed car clamper who a judge said was guilty of the "ruthless exploitation" of motorists has been jailed for two years
The city's trading standards department received more than 100 complaints about Andrew Baker's company, Inter Park UK.
One man said he paid for all day parking but was clamped after just 10 minutes.
Baker, 28, of Birmingham, admitted conspiring with others to make unwarranted demands from motorists.
Birmingham City Council, which brought the case against Baker, said he ran his business in Birmingham, Wolverhampton and Walsall and Milton Keynes.
An inquiry into the company began after trading standards officers received complaints from motorists saying they had been unfairly clamped or towed away by Inter Park UK during 2007 and early 2008.
Trading standards said motorists complained their cars were clamped "within minutes". Returning drivers would be told the tow truck had already been called and would have to not only pay £125 for their cars to be released, but also £325 for the two truck, even if they had not been towed.
The department got 70 complaints in 2007 with numerous Christmas shoppers being towed at a site in New Canal Street, Birmingham.
One woman, shopping with her four-year-old daughter, said she had become distraught when her car was towed.
The man towing the car told her she had parked incorrectly, even though she had bought a ticket.
She said: "I said to the white man that you've ruined my Christmas, he replied 'you've made mine'."
She ended up paying £365 to get her car back, even though the man had told her it would be £295.
Another man, who paid for all day parking at the same site, said he saw his car clamped within 10minutes.
"They had got £445 out of me when I had done absolutely nothing wrong.
"It just comes down to my word against theirs. I know I did nothing wrong but they just take your car away saying 'incorrectly parked' and demand huge amounts of money," he said.
In Wolverhampton, a parking sign was said to be so high that motorists did not notice it, and was not lit in the evenings.
Trading standards officers found Inter Park UK only had contractual agreements to operate at a few sites.
At a site at a pub in Moseley, Birmingham, where Inter Park operated, the pub owner said no permission had been given.
Another instance saw Inter Park operating in land owned by Walsall Council without any agreement.
Sentencing Baker, of Pithall Road, Shard End, Birmingham, Judge Philip Parker QC said that he had operated under a "false cloak of legitimacy" and that his victims had been "held to ransom" and had felt like they had been bullied, robbed and fleeced.
He went on to describe the car clamping operation as a "confidence fraud" and a "ruthless exploitation of vulnerable persons".
"You were not in fact licensed for this activity, as it is accepted you should have been.
"Your website was a travesty of the truth, suggesting as it did that you worked closely with trading standards and the police," he said.
Two accomplices of Baker, Gary Gwilliam, 54, of Mountbatten Road, Walsall and Mohammed Islam, 47, of Denville Crescent, Bordesley Green, Birmingham, also pleaded guilty to offences under the fraud act and were each fined £500.