The Budget: Join in BBC News' live coverage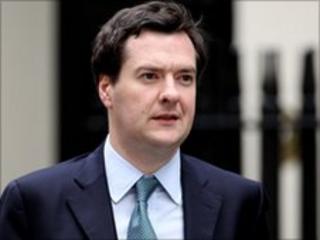 VAT is to rise from 17.5% to 20% in January as George Osborne unveiled the biggest package of tax increases and spending cuts in a generation.
He said his "tough but fair" Budget was "unavoidable" although he told MPs in the Commons there would be no extra tax on alcohol, tobacco and fuel.
Child benefit will be frozen for three years and there would be cuts to family tax credits and housing benefits. And there will be a two year pay freeze for public servants paid over £21,000.