Experts say new broadband minister 'urgently needed'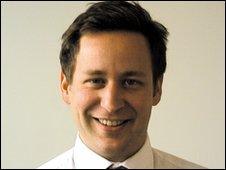 A new broadband minister could be appointed "later this week", the Department for Business, Innovation and Skills has told BBC News.
It follows calls for the new coalition government to hurry up and appoint such a minister.
Malcolm Corbett, chief executive of the independent network co-operative said it was vital to get broadband policy back on track "as quickly as possible".
Culture minister Ed Vaizey has been rumoured as a possible candidate.
"We need to appoint a minister as quickly as possible. Without it UK broadband risks drifting and that is not a good thing for UK competitiveness," said Mr Corbett, who heads up Inca (the independent networks co-operative association).
"Ed Vaizey would be a good bet as he is on top of the issues," he added.
The main priorities for the new minister will be ensuring that all areas of the UK have a broadband speed of at least 2Mbps (megabits per second).
He or she will also need to draw up a plan for getting next-generation broadband to the third of the country that is unlikely to be served by current commercial plans.
Ideally the candidate should fall between both the Department of Culture, Media and Sport and Bis, said Mr Corbett.
"Increasingly the UK's creative industries rely on broadband but traditionally responsibility for the network has fallen under the remit of Bis," he said.
Labour's plan to fund super-fast broadband via a 50p a month tax on landline telephones was scrapped in the rush to pass the Finance Bill before parliament was dissolved.
The Conservatives have said that they favour a market-led approach to superfast broadband, with no government subsidy on the table initially.
However, digital switchover funding could be made available to help the effort if too many people are still waiting by 2012.
Broadband Delivery UK, the group set up by Bis to ensure all areas of the country have a minimum 2Mbps, has begun to discuss ways in which those communities could have their speeds boosted.
"They are keen to look at future-proof solutions," he said.
When the government announced its Universal Service Commitment for broadband, many critics argued that 2Mbps was nowhere near fast enough.
In response, some 40 communities around the UK are looking at installing their own fibre networks, which will offer speeds of up to 100 Mbps.
One aspect of the new digital landscape that is already set in stone is the Digital Economy Act which was passed into law shortly before parliament was dissolved.
Among its more controversial aspects is a pledge to pursue illegal file-sharers and possibly cut persistent offenders off from the net, albeit temporarily.
Many privacy and rights groups were opposed to the bill.
Behind the scenes, regulator Ofcom has been working on the details for the controversial file-sharing clampdown.
It is due to publish a code of conduct in the next few weeks.
It will detail how the procedure will work, explaining how a copyright infringement report is sent, how the appeals procedure will work and how disputes between rights holders and ISPs will play out.
It is expected that this will be introduced for a year and, after that the process will be reviewed.
If it is considered to be ineffective, technical measures such as limiting the speed of a individual's service or temporarily suspending them from the net could be brought into effect.
Initially the code will be limited to ISPs with around 400,000 subscribers but pirates hoping to evade detection by migrating to smaller ISPs or mobile broadband services will not be able to do so for long as all service providers will eventually be expected to take part in the notification process.
Related Internet Links
The BBC is not responsible for the content of external sites.