Managing your privacy on Facebook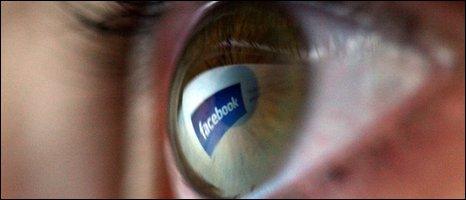 Facebook is popular but for one thing - what it does with the information its members share with it.
Over the last few weeks the social network has been battered by complaints from users, analysts and governments about what is seen as its heavy-handed approach to privacy.
Facebook's privacy policy divides the world into three types of people. Friends, friends of friends and everyone. Adjusting the privacy and information sharing settings usually involves deciding, of these groups, who should see the data in question.
For its part, Facebook claims that users have a lot of control over the information they share.
While that is true there are so many settings that it becomes hard to know if you have done the right thing. The web can help as it has many, many guides that help Facebook users tweak their settings.
Below we have gathered some of the top hints and tips picked out by experts.
Some recommend dividing friends, colleagues and relations into different groups and then customising settings so only certain people see certain types of information. Many privacy advocates say this is a good way to keep those separate groups of people apart.
It is also possible to customise the settings for each and every piece of information posted to Facebook to reflect who you think should see it.
One of the good ways to check how much information about you is available is by clicking the "Preview my Profile" button on the privacy pages. This shows you what your profile looks like to other people.
If there are any shocks, such as finding out that Facebook tracks your use of some of the programs on your computer, you can adjust them via the privacy settings. Though it can take a lot of work to go through all of them.
It should be noted that some of the most contentious settings are not managed via the privacy page. For instance, to limit how much Facebook advertisers can find out about you requires a look at the relevant part of the "my account" pages.
Similarly, if you want to manage who sees who your friends are the option to do this is on the main profile page. Click the pencil icon next to the box showing your friends. This pops up another box which gives an option to hide friends. It does not completely obscure them, but makes them harder to find.
Through the main profile page it is also possible to control what some of the applications you use post when you use them.
Many people do not realise that their friends can share information about them. However, this can be controlled via the privacy pages by editing the settings under the "What your friends can share about you" button.
If you feel you have had enough of Facebook and want to delete your profile that takes more work. Follow the link of the bottom of the profile page to the Facebook "Help Centre".
Do a keyword search for "permanently delete account" and it will throw up an answer to this question. At the bottom of that entry is a link that, once clicked, takes a user to a secure deletion page. Pressing the submit button pops up a form that asks for your password and does another security check.
Alternatively, check deletefacebook.com for more complete instructions.
If deletion seems too serious a step, then it is possible to deactivate an account which does not remove information but stores it in case you want to go back and start using the social network again.
Related Internet Links
The BBC is not responsible for the content of external sites.