Google answers privacy questions posed by commissioners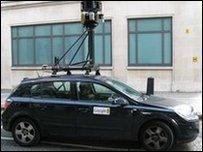 Google has defended its privacy practices following a letter of complaint from data protection commissioners around the world.
The original letter expressed concerns on privacy issues surrounding Google's social networking tool Buzz and its Street View service.
In response Google said it was "committed to ensuring privacy is designed into our products".
But it admitted that mistakes were made with the launch of Buzz.
"We do not get everything 100% right - that is why we acted so quickly on Google Buzz," said the letter, signed by Jane Horvath and Peter Fleischer, global privacy counsel for Google.
A spokesman for Google said the letter represented Google's "full response" to the concerns raised by ten privacy commissioners from around the world, including the UK, Canada and France.
Google insisted that it had a "core commitment" to privacy.
"We are keenly aware of the trust that our users place in our services, and of our responsibility to protect their privacy. As part of this responsibility, we are committed to being transparent with our users about the information that we collect," the letter read.
"Respecting privacy is a part of every Googler's job," it added.
This respect was not apparent to all users at the launch of its social networking service Buzz. The search giant found itself with a flurry of complaints from users unhappy that their Gmail accounts had automatically been connected to the service without their consent.
As the row escalated, Google moved quickly to enable Buzz users to set their own privacy controls.
In a subsequent letter from Canada's privacy commissioner Jennifer Stoddart, this prompt response was praised.
But the letter also raised concerns about the way Google handled users' privacy.
It was co-signed by Ms Stoddart's counterparts in France, Germany, Ireland, Israel, Italy, the Netherlands, New Zealand, Spain and the UK.
It called on Google to collect and process the minimum amount of personal information required for a service, to be clear about how it would be used and to ensure that privacy settings were default and easy to use.
It also expressed unease about Street View, Google's street level, 360-degree photographs of areas taken by specially equipped Google vehicles.
In Germany there has been criticism of the Street View service because it has recorded the details of private wi-fi networks. Germany's Federal Commissioner for Data Protection Peter Schaar has complained to Google.
A legal claim in February 2009 by a Pittsburgh couple who said that Street View violated their privacy was thrown out by a federal judge.
Related Internet Links
The BBC is not responsible for the content of external sites.