BBC Proms sales top 80,000 tickets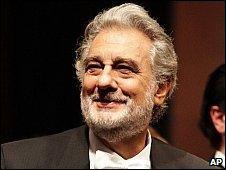 More than 80,000 tickets were sold for this year's BBC Proms concerts on the first day thanks to a new online booking system, the BBC has said.
Last year, just 8,000 tickets were sold on the first day because people were asked to write in to request the shows they wanted to see with a blank cheque.
This year, fans have been encouraged to book online and over the phone.
A Daily Telegraph article labelled the system "a disaster" but the BBC said it was a "fairer" system.
According to the newspaper, many fans missed out on tickets because of the first-come-first-serve online system.
But Director of the proms Roger Wright said: "We are delighted that the BBC Proms remains so popular and that so many people have successfully used the new booking system."
Jasper Hope, from the Royal Albert Hall where a lot of the concerts will take place, said the system "ensures that for the first time, customers are queued into the website fairly".
The BBC said 65,000 tickets were purchased online, while the rest were sold by phone or in person.
Seats for the famous First Night, Sir Simon Rattle's first concert with the Berlin Philharmonic and Placido Domingo's Simon Boccanegra have already sold out.
However, just over 1,000 tickets are sold on the day of each concert.
Last month, it was announced that ITV lunchtime news presenter Katie Derham would host Proms coverage on BBC Two.
Other highlights of this year's season include Stephen Fry introducing a complete performance of Wagner's opera The Mastersingers of Nuremberg and a night dedicated to the music from Doctor Who.