BBC News Home
Top Stories
Boris Johnson wins race to be Tory leader and PM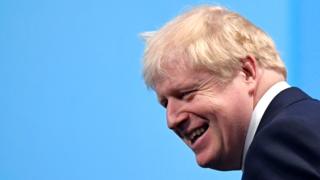 He beat Jeremy Hunt in a ballot of party members and will enter Downing Street on Wednesday.
3 minutes ago Incoming EU chief on Johnson victory

5 minutes ago Hammond congratulates Johnson
A tale of two tankers
When Iran seized a UK-flagged tanker last week, it might have felt like a surprise move. But it wasn't.