The Missa solemnis in D major, Op. 123, is a solemn mass composed by Ludwig van Beethoven from 1819 to 1823. It was first performed on 7 April 1824 in Saint Petersburg, Russia, under the auspices of Beethoven's patron Prince Nikolai Galitzin; an incomplete performance was given in Vienna on 7 May 1824, when the Kyrie, Credo, and Agnus Dei were conducted by the composer. It is generally considered one of the composer's supreme achievements and, along with Bach's Mass in B minor, one of the most significant Mass settings of the common practice period.[citation needed]
Despite critical recognition as one of Beethoven's great works from the height of his composing career, Missa solemnis has not achieved the same level of popular attention that many of his symphonies and sonatas have enjoyed. Written around the same time as his Ninth Symphony, it is Beethoven's second setting of the Mass, after his Mass in C major, Op. 86.
The mass is scored for 2 flutes; 2 oboes, 2 clarinets (in A, C, and B♭); 2 bassoons; contrabassoon; 4 horns (in D, E♭, B♭ basso, E, and G); 2 trumpets (D, B♭, and C); alto, tenor, and bass trombone; timpani; organ continuo; strings (violins I and II, violas, cellos, and basses); soprano, alto, tenor, and bass soloists; and mixed choir.
---
---
Upcoming BBC Events featuring Missa solemnis
BBC Symphony Orchestra & Chorus 2019-20 Season: Richard Farnes conducts Beethoven's Missa solemnis
https://www.bbc.co.uk/events/emhj6q
Barbican, London
2020-03-04T23:22:17
https://ichef.bbci.co.uk/images/ic/208x117/p0723ktb.jpg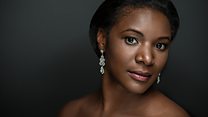 BBC Symphony Orchestra & Chorus 2019-20 Season: Richard Farnes conducts Beethoven's Missa solemnis
Barbican, London
Book tickets
BBC NOW 2019-20 Season: Missa Solemnis
https://www.bbc.co.uk/events/e9v9hn
BBC Hoddinott Hall, Cardiff
2020-06-05T23:22:17
https://ichef.bbci.co.uk/images/ic/208x117/p07gfdmx.jpg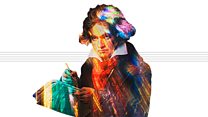 BBC NOW 2019-20 Season: Missa Solemnis
BBC Hoddinott Hall, Cardiff
Book tickets
BBC Philharmonic 2019-20 Season: Beethoven - Missa solemnis
https://www.bbc.co.uk/events/ecv9hn
The Bridgewater Hall, Manchester
2020-06-13T23:22:17
https://ichef.bbci.co.uk/images/ic/208x117/p077fd9x.jpg
BBC Philharmonic 2019-20 Season: Beethoven - Missa solemnis
The Bridgewater Hall, Manchester
Book tickets
---
---