The Symphony No. 5 in C minor of Ludwig van Beethoven, Op. 67, was written between 1804 and 1808. It is one of the best-known compositions in classical music and one of the most frequently played symphonies, and it is widely considered one of the cornerstones of western music. First performed in Vienna's Theater an der Wien in 1808, the work achieved its prodigious reputation soon afterward. E. T. A. Hoffmann described the symphony as "one of the most important works of the time". As is typical of symphonies in the classical period, Beethoven's Fifth Symphony is in four movements.
It begins with a distinctive four-note "short-short-short-long" motif:
The symphony, and the four-note opening motif in particular, are known worldwide, with the motif appearing frequently in popular culture, from disco versions to rock and roll covers, to uses in film and television.
Like Beethoven's Eroica (heroic) and Pastorale (rural), Symphony No. 5 was given an explicit name, besides the numbering. It became popular under "Schicksals-Sinfonie" (Fate Symphony), and the famous five bar theme was coined "Schicksals-Motiv". This name is also used in translations.
---
---
Upcoming BBC Events featuring Symphony No 5 in C minor
Proms 2019: Prom 74: Beethoven Night
https://www.bbc.co.uk/events/exj6gw
Royal Albert Hall
2019-09-13T01:40:56
https://ichef.bbci.co.uk/images/ic/208x117/p073f1c7.jpg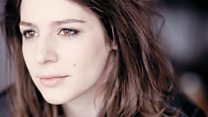 Proms 2019: Prom 74: Beethoven Night
Royal Albert Hall
Book tickets
BBC NOW 2019-20 Season: Beethoven: The 1808 Concert
https://www.bbc.co.uk/events/edj6gw
St David's Hall, Cardiff
2020-01-19T01:40:56
https://ichef.bbci.co.uk/images/ic/208x117/p079dhm3.jpg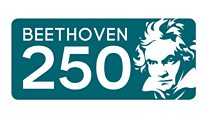 BBC NOW 2019-20 Season: Beethoven: The 1808 Concert
St David's Hall, Cardiff
Book tickets
BBC SSO 2019-20 Season: New Romantics
https://www.bbc.co.uk/events/e3bcd4
Glasgow City Halls
2020-05-19T01:40:56
https://ichef.bbci.co.uk/images/ic/208x117/p043rnpj.jpg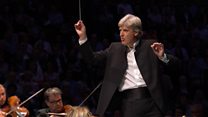 BBC SSO 2019-20 Season: New Romantics
Glasgow City Halls
Book tickets
---
---