Gabriel Fauré
French composer.
Born 12 May 1845. Died 4 November 1924
Gabriel Fauré
https://ichef.bbci.co.uk/images/ic/960x540/p01br152.jpg
1845-05-12
https://musicbrainz.org/artist/fa19a8b6-e7f4-40d4-af15-7a7c41ac7d8f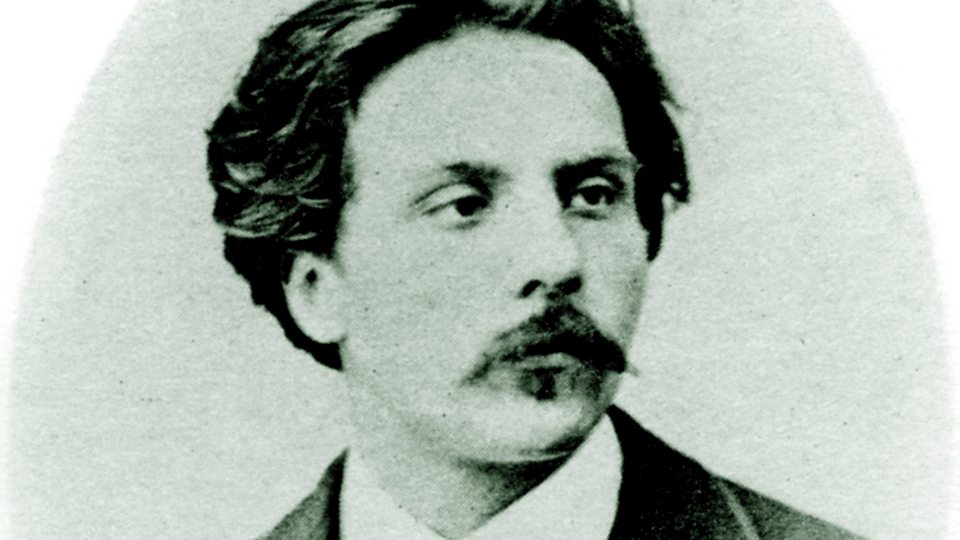 Gabriel Fauré Biography (BBC)
Gabriel Fauré's personality contains a singular mix of contradictory elements. He learnt his craft at the École Niedermeyer in Paris, an institution devoted to raising the standards of church music by studying plainchant and Renaissance music. He then made his name with songs and piano music of sensuous melodic allure and an apparently easy fluency, which earned him a reputation as a society composer that he never emerged from in his lifetime as far as the wider world was concerned.
Thanks to the early advocacy of his teacher Saint-Saëns, he made his way in the musical world and rose through the hierarchies of Paris church posts – assistant to Widor at Saint-Sulpice, then organist at the fashionable Madeleine – and teaching positions, eventually becoming director of the Conservatoire. In the latter capacity, he was a reformist; socially, he was an established figure, taking advantage of his apparent popularity with women, though it should be remembered that salons were a prime venue for artistic networking and musical performance: Fauré would there meet Debussy and Ravel, Colette and Anatole France, while his improvised piano duets with Messager were legendary. Overseas he attempted to make himself known in London, with limited success.
For two decades at the end of his life he suffered a hearing affliction that distorted pitch, and progressive deafness. The concentration and introverted nature of his later music is sometimes attributed to this condition, but it is also the logical outcome of the way he had always composed. His Niedermeyer training had instilled the elements of counterpoint and especially the modes, which give his melodies and harmonies their personal flavour. Technically speaking, a fondness for sharpened fourths and flattened sevenths, and a reluctance to use perfect cadences, made for a marked lessening of the dramatic tensions that typified fully tonal music at the turn of the 19th century.
Instead, Fauré's music expresses its energy in restless, intricate harmonic movement. The even way in which it flows can make it seem bland on the surface, and it demands focused listening (and performing), and an awareness of where the various lines are going, for its full intensity to register. This goes as much for his most familiar work, the Requiem, as for his highly distilled String Quartet.
Fauré continued to compose piano music and songs throughout his life. They are the mediums best matched to an idiom that depends more on the performer's artistry than on instrumental colour; his equally impressive body of chamber music almost all uses a piano, apart from the String Quartet and two pieces for harp. Little interested in orchestration, he often assigned the task to others, although he was responsible for scoring four-fifths of his only opera Pénélope, a work of ravishing beauty and rather static dramaturgy.
Profile by Robert Maycock © BBC
Gabriel Fauré Biography (Wikipedia)
Gabriel Urbain Fauré (12 May 1845 – 4 November 1924) was a French composer, organist, pianist and teacher. He was one of the foremost French composers of his generation, and his musical style influenced many 20th-century composers. Among his best-known works are his Pavane, Requiem, Sicilienne, nocturnes for piano and the songs "Après un rêve" and "Clair de lune". Although his best-known and most accessible compositions are generally his earlier ones, Fauré composed many of his most highly regarded works in his later years, in a more harmonically and melodically complex style.
Fauré was born into a cultured but not especially musical family. His talent became clear when he was a small boy. At the age of nine, he was sent to the Ecole Niedermeyer music college in Paris, where he was trained to be a church organist and choirmaster. The Ecole Neidermeyer's pedagogy differed greatly from that of the Paris Conservatoire. Among his teachers was Camille Saint-Saëns, who became a lifelong friend. After graduating from the college in 1865, Fauré earned a modest living as an organist and teacher, leaving him little time for composition. When he became successful in his middle age, holding the important posts of organist of the Église de la Madeleine and director of the Paris Conservatoire, he still lacked time for composing; he retreated to the countryside in the summer holidays to concentrate on composition. By his last years, Fauré was recognised in France as the leading French composer of his day. An unprecedented national musical tribute was held for him in Paris in 1922, headed by the president of the French Republic. Outside France, Fauré's music took decades to become widely accepted, except in Britain, where he had many admirers during his lifetime.
---
---
---
Gabriel Fauré Tracks
Levanti Sol (Aprés un rêve)
Gabriel Fauré
Levanti Sol (Aprés un rêve)
https://ichef.bbci.co.uk/images/ic/256x256/p01br152.jpg
link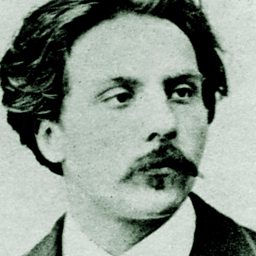 Sort by
---