Soprano singer Emma Nuule wows the crowd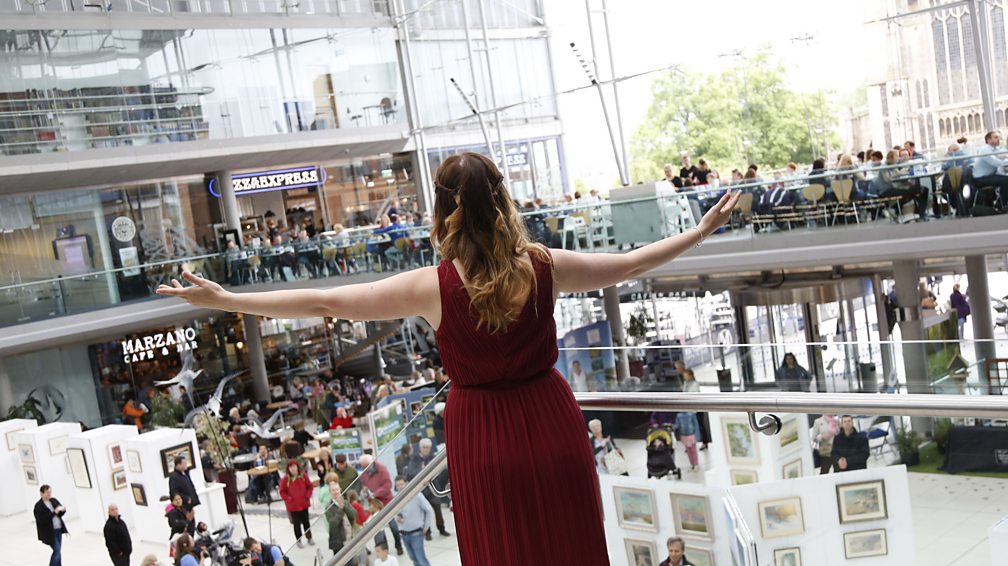 Climbing the scales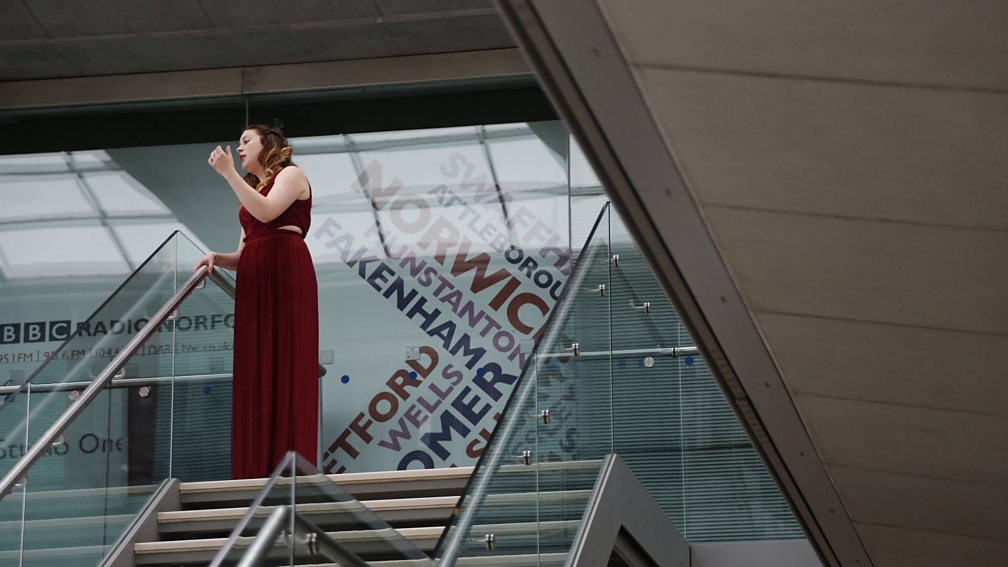 With no microphones the shopping centre acts as the ideal music hall for Emma Nuule's operatic performance on #BBCMusicDay.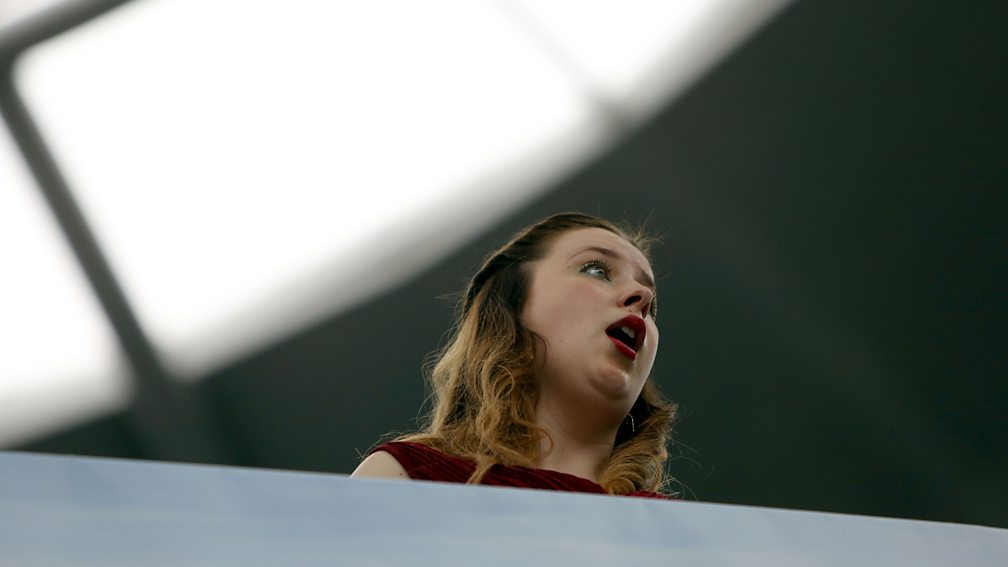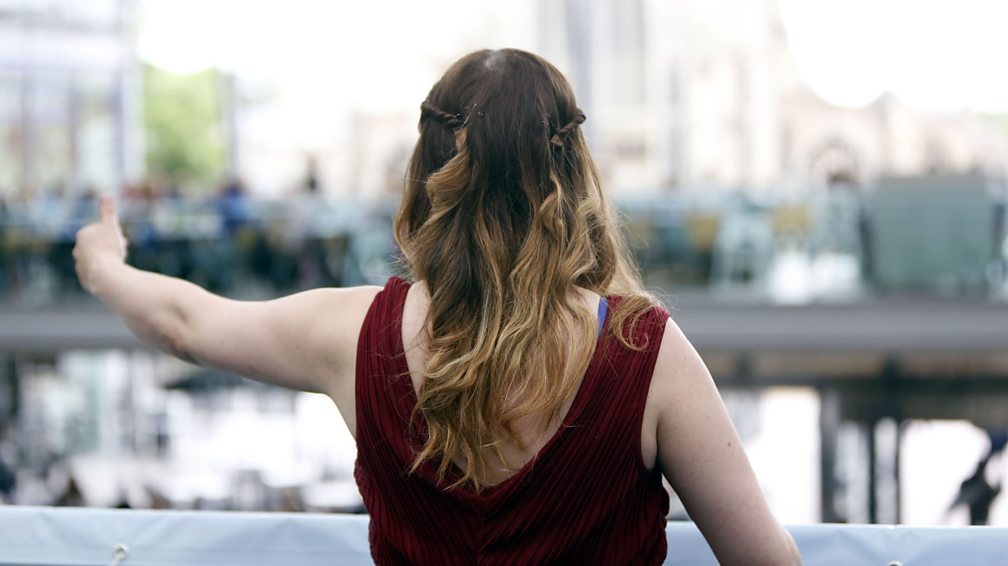 The Mighty Guevaras disturb the peace in the library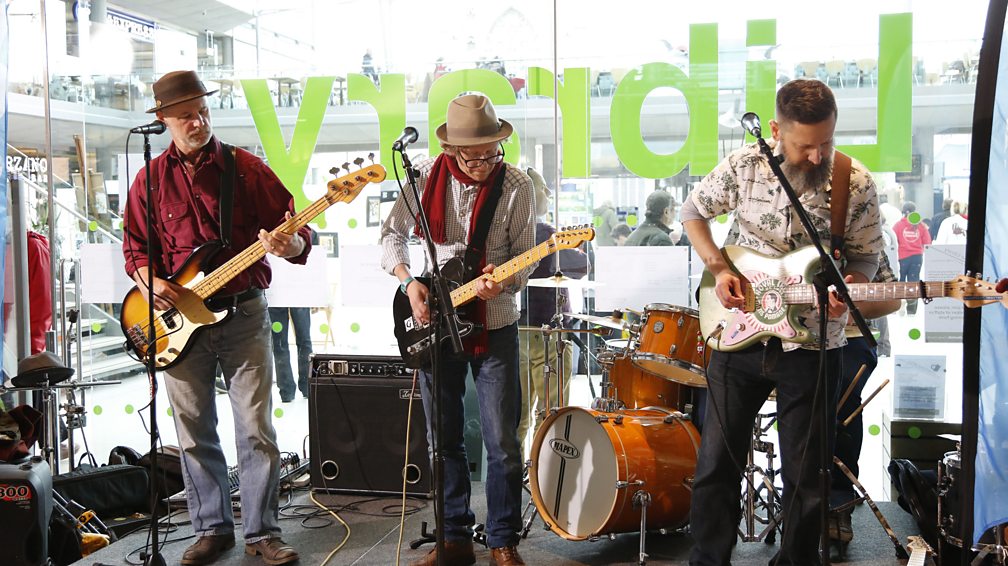 Ok, so that's a really great book but you'll have to just put a book mark in it for a while as the band liven up the quietest of places.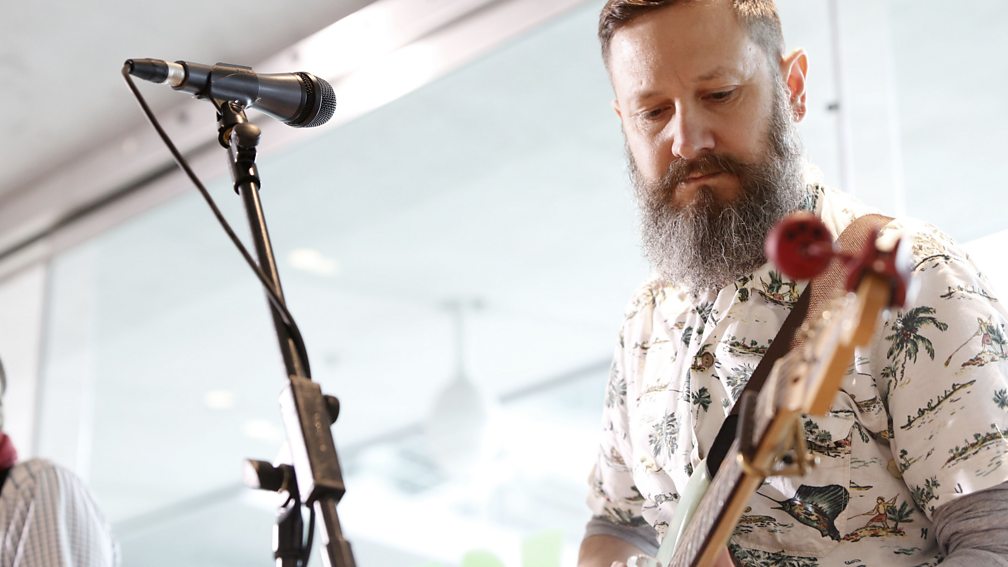 As over 40 bridges got treated to live performances for #BBCMusicDay, The Mighty Guevaras revolutionised something a bit closer to the ground.
Ester Hopkinson's spine tingling performance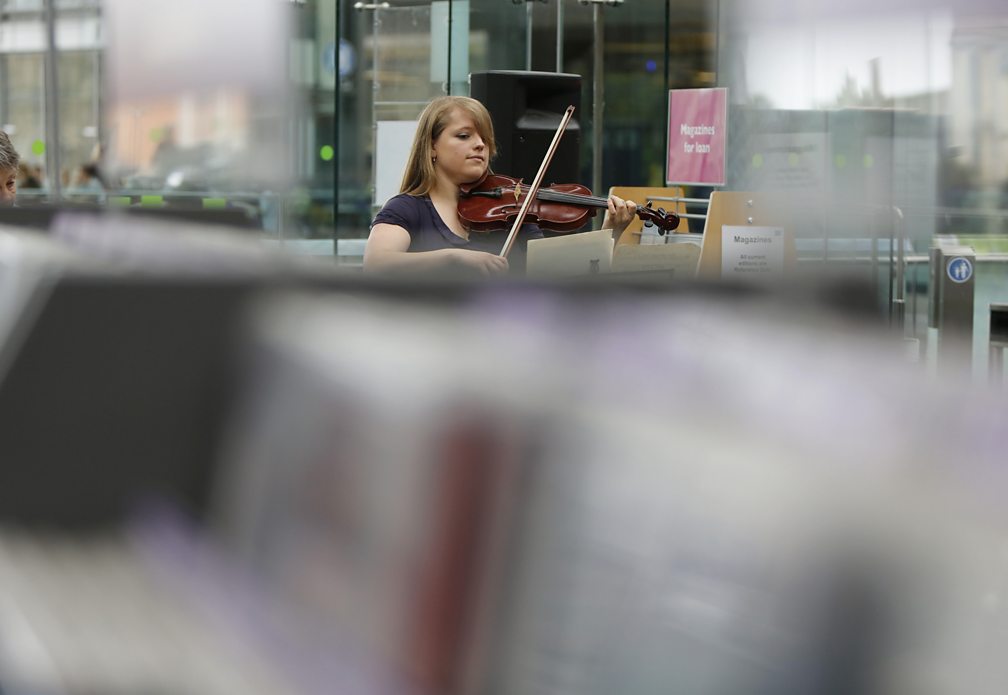 It's not all rock and roll in the library, the young award winning violinist lays down the perfect soundtrack for an afternoon's reading.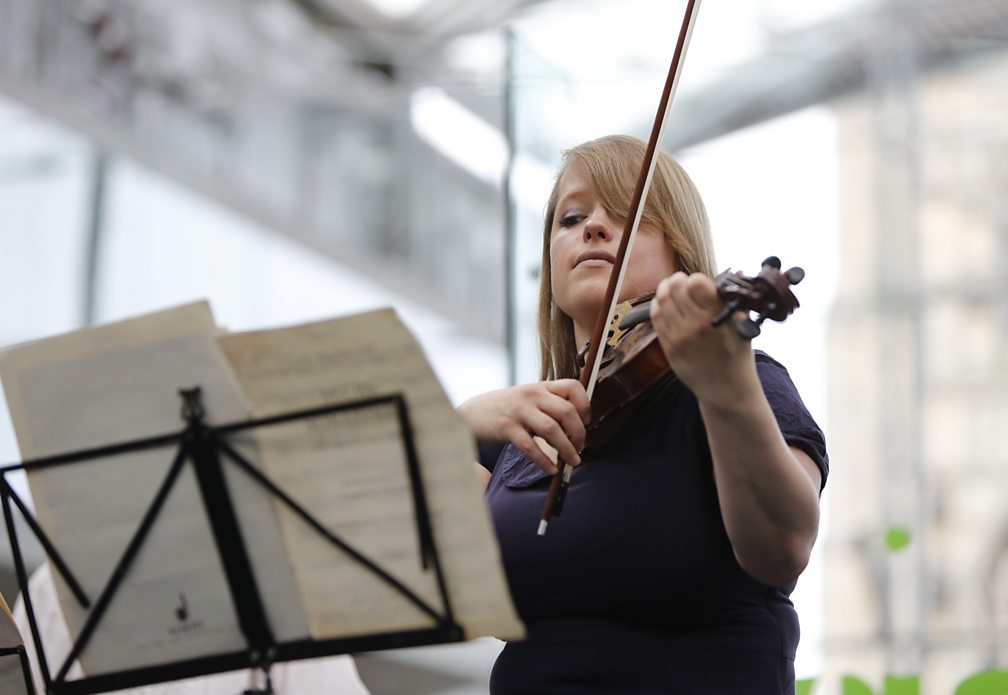 It was a real page turning performance.
Then The Dry Tortugas offered another change of pace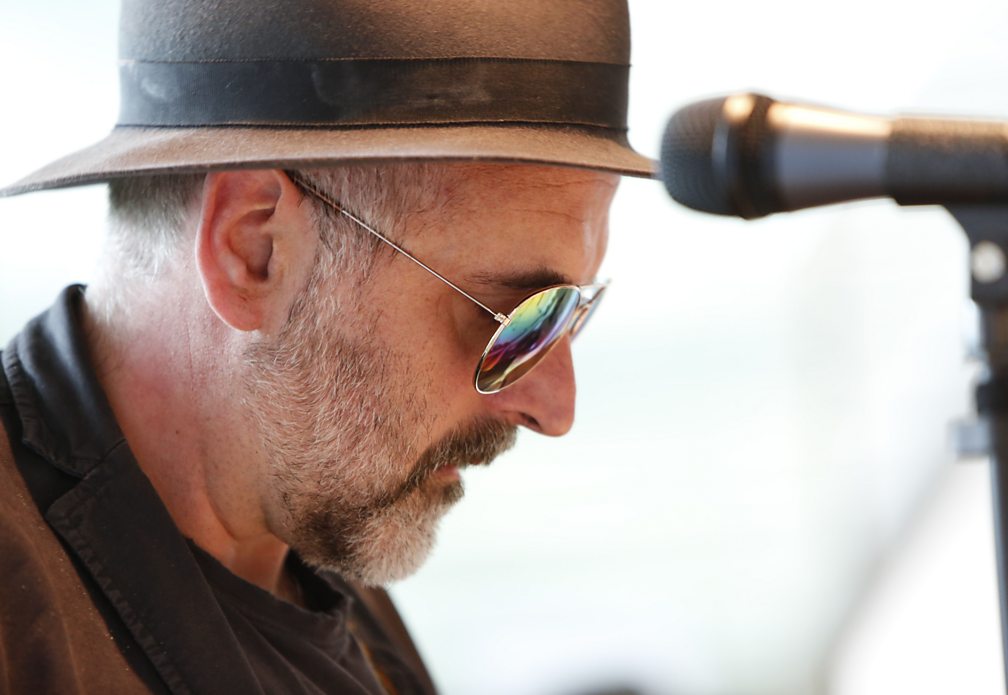 Read to the beat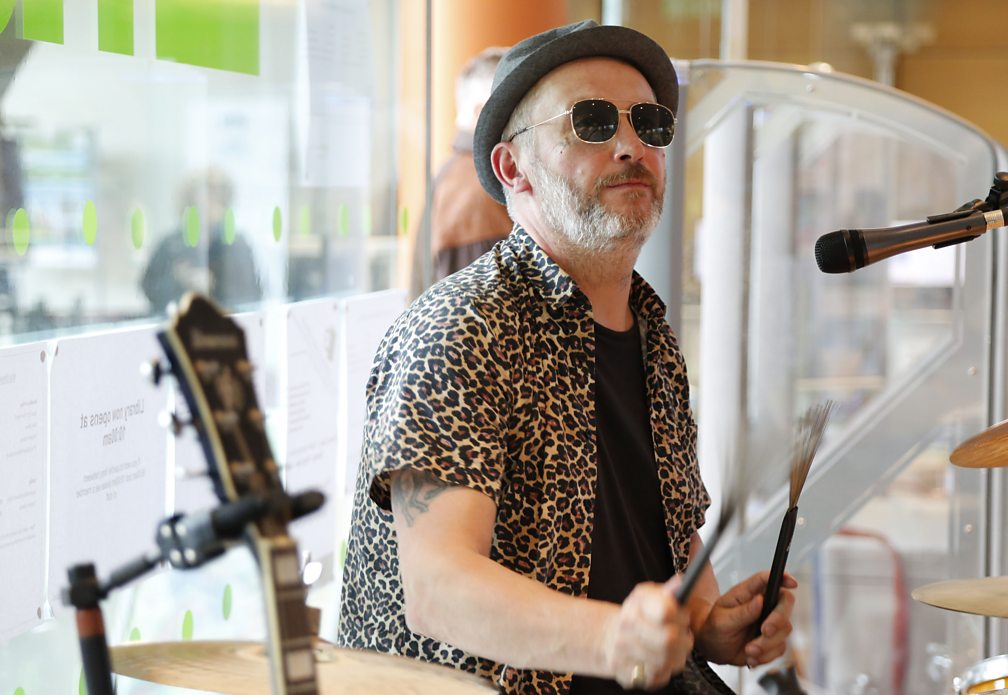 Sistema then took the musical occupation to another level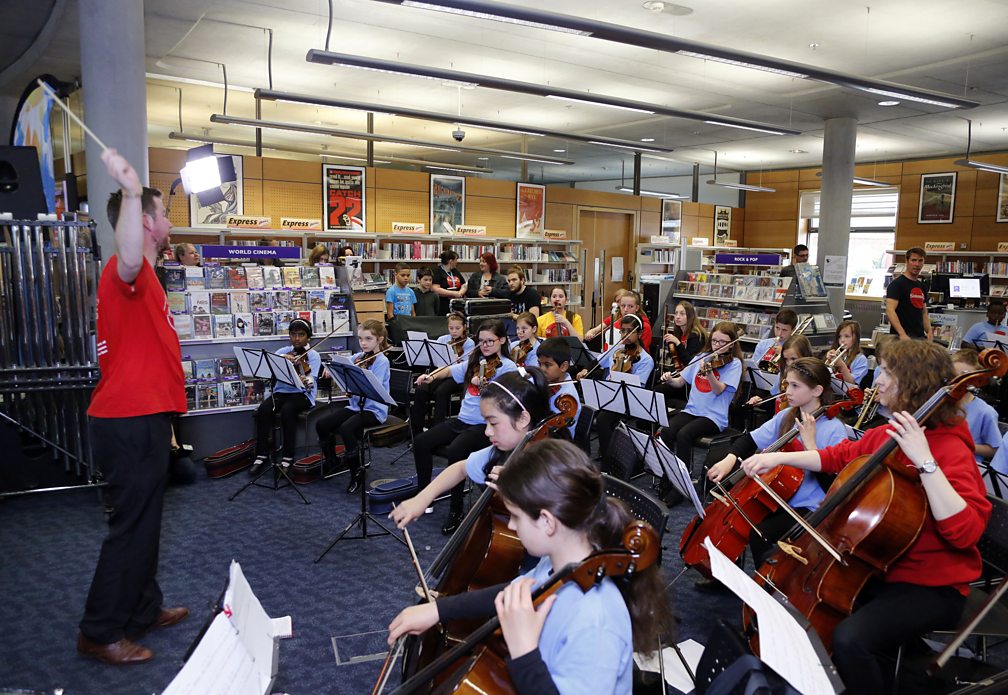 Sistema in Norwich changes children's lives through teaching them to play musical instruments and encouraging them to participate in musical performances, helping them to build their confidence and reach their full potential in all areas of their lives.
They may look sweet but those kids are playing those instruments gloriously loud, so you have been warned, this is a goosebump guarantee!
All windows, book shelves and library assistants remained intact after this triumphant orchestra's performance.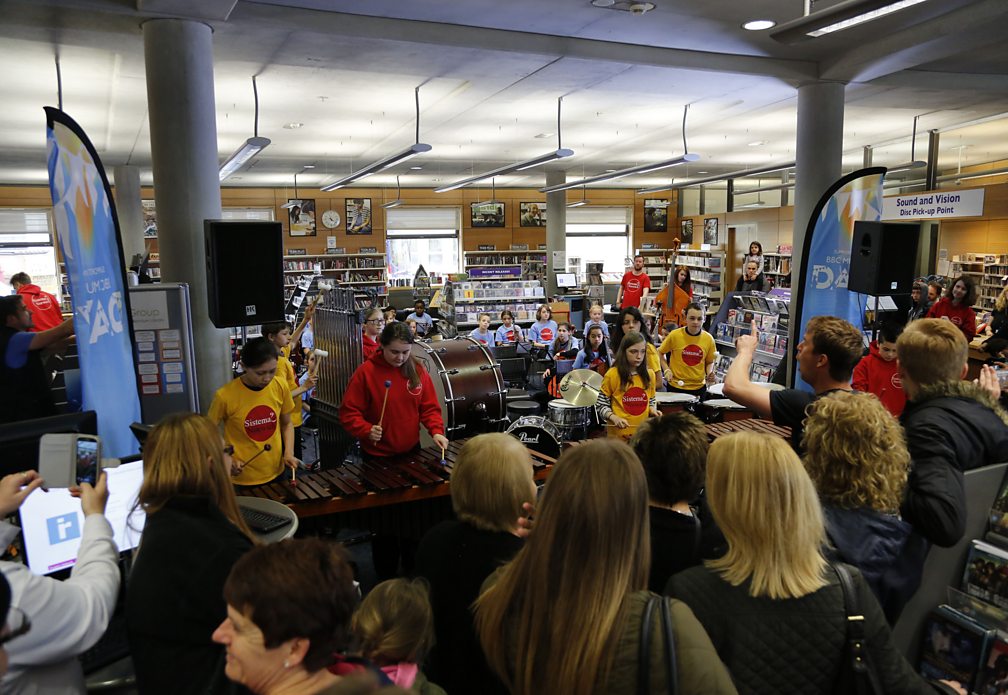 If you are going to break the golden rule of libraries, you might as well get all the percussion instruments out too.
We would apologise for the disruption but the music was just too good.