If something is precious to us, we want to preserve it for our children, or for future generations. Not least our favourite music, as the guests on Radio 4's Inheritance Tracks know, including Alan Partridge.
And for almost as long as people have been making time capsules - whether tiny secret personal caches or grand caskets buried with public ceremony - they've included music in them.
As the Guardian reported, construction workers in Manhattan recently dug up what they thought was an unexploded World War II bomb, but it turned out to be a time capsule from the storied Danceteria club, birthplace of Madonna's career. The capsule was buried in 1985, a year before the club closed, by clubbers and staff:
"It was just an excuse to do a party," former club owner John Argento said. "We forgot about it and went on to the next party."
The contents of the capsule haven't yet been confirmed, but among the "messages to the future" left by club-goers, there'll surely be some reference to the club's most famous graduate, who'd danced through the club in the film Desperately Seeking Susan that year (Sade, LL Cool J and the Beastie Boys also worked there).
Here are some other musicians who've been encapsulated for posterity, in order to let future generations hear the sound of then.
1. Artie Shaw and Richard Himber (1936)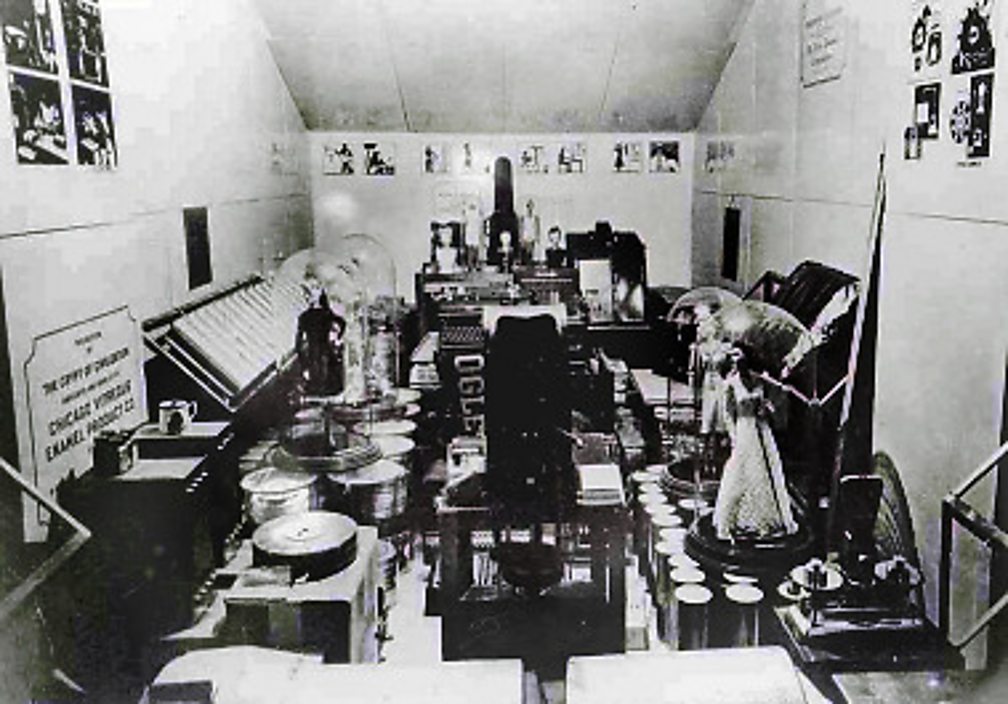 The ultimate time capsule (and one of the first), the grandly named Crypt of Civilization lives up to its Lovecraftian name. Inspired by the lack of clear historical information found in the Egyptian pyramids and tombs opened in the 1920s, its creator Thornwell Jacobs decided to create a "running story" of human life over the course of four years, until the crypt was sealed in 1940.
Into a stone-walled, stone-floored, steel-doored room at Oglethorpe University in Georgia, he placed such items as classic works of literature, a copy of the script of Gone With the Wind, reporting on the Second World War, audio of Popeye cartoons, seed samples, a typewriter and a toaster.
Perhaps the most gloriously 1930s suggestion for an artefact that he received was "a dry martini complete with olive", but the music that made the cut was that of Artie Shaw, a clarinettist and big-band leader best known for his recording of Cole Porter's Begin the Beguine, and Richard Himber, a violinist, big-band leader and magician known for his love of practical jokes such as serving his wife a breadcrumbed shoe sole. Let's hope they still appreciate humour like that when the crypt is opened in 8113 AD: 6,177 years from 1936, itself 6,177 years since the start of the Egyptian calendar.
2. Slim & Slam (1938) / The Beatles (1965)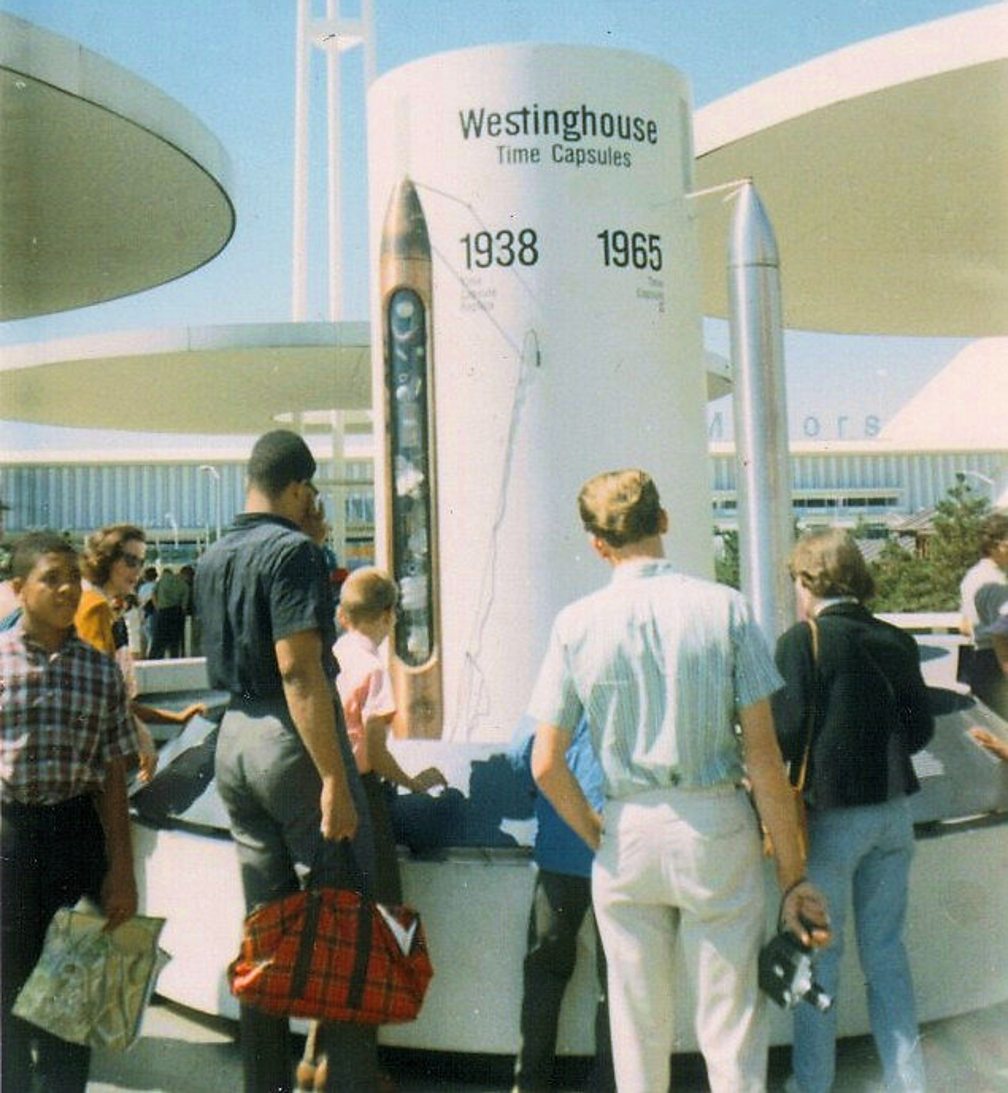 Scatting jazz duo Slim & Slam had a big hit in 1938 with Flat Foot Floogie (With a Floy Floy) - so big that it was chosen for inclusion in the first Westinghouse time capsule, buried at the 1939 New York World's Fair, alongside John Philip Sousa's The Washington Post March and other artefacts of the time such as a Kodak camera, Linotype letters and a slide rule.
It was the first time capsule to be called such, getting the rest of its name from the electricity company who designed the missile-shaped seven-and-a-half-foot container (initially known as a time bomb) made from a specially designed non-corroding alloy called Cupaloy. The 1939 capsule is due to be opened in 6939, and a second Westinghouse capsule was buried in 1965, this time containing birth control pills, freeze-dried food, a chequered bikini, an electric toothbrush, a filtered cigarette, and a 45 vinyl of The Beatles' A Hard Day's Night. Well, it wasn't going to be long before we got to The Beatles, was it now?
3. Chuck Berry (1977)
As space exploration came into its own in the middle of the 20th century, we began to prepare capsules to travel through not just time, but spacetime. The Voyager Golden Records, placed on board the interstellar probes of the same name, were etched with sounds and diagrams to represent human culture to alien life, or to future humans who might find them. The contents of the disc were chosen by a team headed by scientist and science writer Carl Sagan, who worked with then-Rolling Stone editor Timothy Ferris to choose the musical inclusions to sit alongside the sounds of whale song, laughter and the smack of a kiss.
Included were pieces by Stravinsky, Mozart, Beethoven and Chinese guqin player Guan Pinghu, as well as bluesman Blind Willie Johnson's Dark Was the Night, Cold Was the Ground, Louis Armstrong's Melancholy Blues, and Chuck Berry's Johnny B. Goode. According to an interview with Ferris on Smithsonian.com, the revered folk music archivist Alan Lomax, among others, objected to the inclusion of Berry among this grand document of human music, it being too "adolescent". "There are a lot of adolescents on the planet," responded Sagan. Meanwhile, a 1978 Saturday Night Live skit with Steve Martin predicted a message sent back by aliens: "SEND MORE CHUCK BERRY".
Voyager 1 will pass within 1.6 light years of the star Gliese 445 in about 40,000 years. Perhaps we'll get some real opinions on Chuck then.
4. The Moody Blues (1983)
On 23 June 1983, following the Aspen International Design Conference in Colorado, a huge tubular time capsule was buried containing items donated by the event's guests. The artefacts included a Rubik's Cube, a June 1983 copy of Vogue and a six-pack of beer. All these were somewhat overshadowed, however, by a certain Mr Steve Jobs, who gave a talk on the future of computers and donated the mouse he'd used at the conference, the same one included with Apple's poorly selling LISA computer, a mouse so primitive that part of it was made of WOOD.
By the time the Time Tube was located and dug up in 2013, the LISA mouse was priceless. Pity the poor Moody Blues, whose eight-track recording, also included in the Tube, was upstaged by a mere user interface device. It's not been reported which album of theirs was included: the capsule was buried a few months too early for the release of the perfectly titled The Present; perhaps it was 1967's also-very-aptly-titled Days of Future Passed?
5. Michael Jackson and MC Hammer (1992)
In 1992, American children's TV channel Nickelodeon made a capsule, calling together a "Kids World Council" to decide on the most important items to young people at the time. It was buried at a ceremony hosted by Mike O'Malley, host of Nickelodeon quiz Get the Picture, and 90s teen heartthrob Joey Lawrence, star of Blossom, known for his multipurpose catchphrase, "Whoa!".
The capsule contained, alongside a VHS copy of Home Alone, rollerblades, a Joey Lawrence "Whoa! '92" hat and a Game Boy, a copy of MC Hammer's 1990 third album Please Hammer, Don't Hurt 'Em (yes, the one that included global superhit U Can't Touch This) and Michael Jackson's colossal Dangerous on CD, locked up for the teens of 2042 to enjoy. Jackson is a popular choice for time capsules: Leigh school in Birmingham, for example, included his 50th-birthday King of Pop compilation in a 2009 capsule representing 100 years of memories, shortly after Jackson's death. We have yet to learn of any other MC Hammer time capsules, however. Perhaps he hid one in his trousers.
6. The Spice Girls (1998)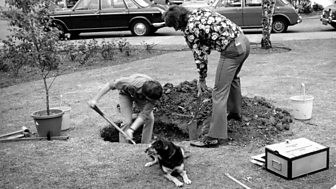 The 1971 Blue Peter time capsule
Not to be outdone by Nickelodeon, BBC children's show Blue Peter have buried three time capsules over the course of its 59-year history. The first two, buried in 1971 and 1984, were opened in the year 2000. The 1971 capsule contained a 1970 Blue Peter annual and a set of decimal coins among other things, while the 1984 capsule included hairs from Goldie the Blue Peter labrador and a record of the programme's theme tune arranged by Mike Oldfield.
The 1998 Millennium Capsule was buried under the site of the then in-construction Millennium Dome, now the O2 Arena. Blue Peter viewers of the show provided the ideas for the contents, such as a Tamagotchi, Tellytubby dolls, a France '98 football, photographs of the new Oblivion ride at Alton Towers, and a photograph of Princess Diana. There was also a copy of the Spice Girls' Spiceworld album (Geri Haliwell had left the band that year, marking the beginning of the end.) The capsule was due to be opened in 2050, but was accidentally dug up by construction workers in February this year. The deeply apologetic O2 and its contractors planned to fix up the capsule and rebury it. Viva Forever, as the girls would no doubt say.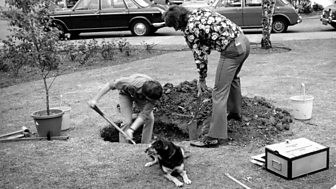 The 1971 Blue Peter time capsule
7. The Beatles, Lou Reed and... Bush (2007)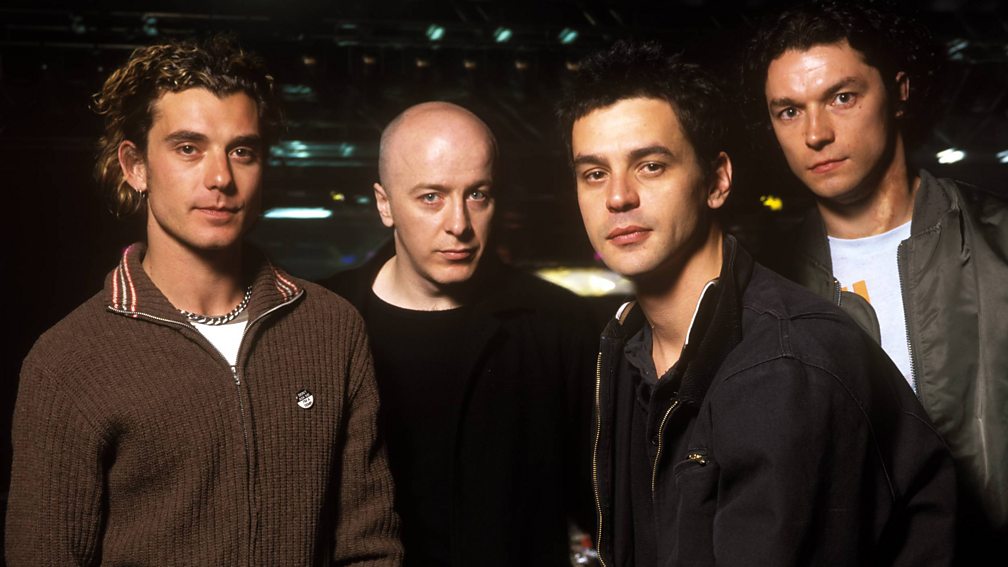 Bush: Gavin Rossdale, Nigel Pulsford, David Guy Parsons, Robin Goodridge
Cain's Ballroom in Tulsa, Oklahoma, is one of the state's most historic music venues, having played host to both Bob Wills's Western swing radio show and the Sex Pistols in its time. So naturally, it makes a prime spot for buriers of would-be future archaeology. When renovating its ballroom floor earlier this year, workers discovered a parcel of fibreglass wrapped up with duct tape. Under the wrappings, they found a briefcase safe stuffed with music memorabilia. It had been buried, to their fast-dawning disappointment, a mere 10 years earlier by a local resident during a previous floor renovation. Erick Keck had met a Cain's employee at a record shop and paid him £100 to let Keck sneak in and bury a time capsule. The contents chosen for Keck's capsule seemed to be a potted musical history, with Rolling Stones tickets, Elvis trading cards and albums on a range of formats: an eight-track of The Beatles' Abbey Road, a cassette of Lou Reed's Mistrial, and, er, a CD of Bush's 1994 album Sixteen Stone.
"I didn't think it would be found for another 60 years!" Keck told Gizmodo. "The original floor had been there since 1942." We can only wonder, sadly, what 2077 would have made of Bush's debut: the Cain's management have no plans to rebury the capsule.
Related links