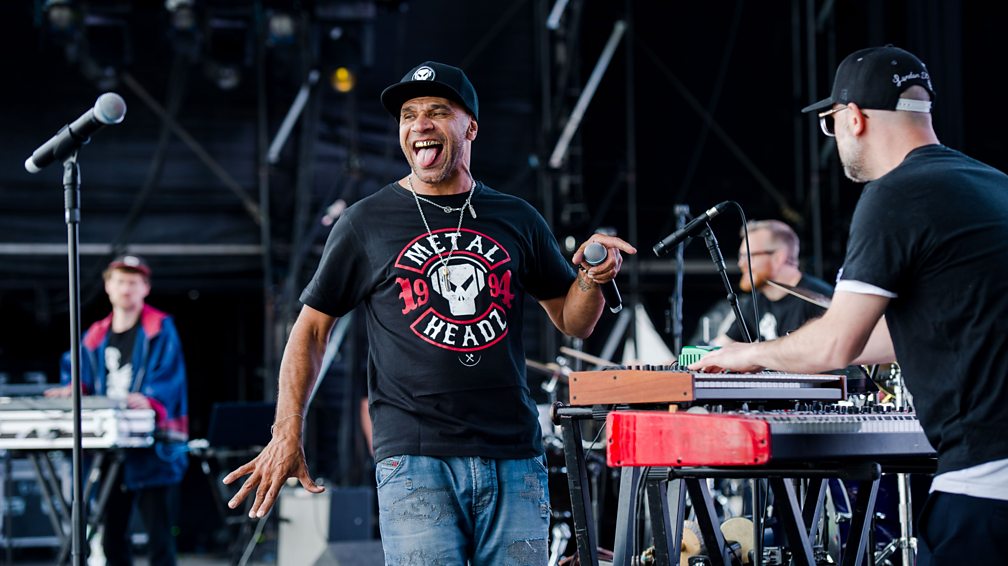 There really was something for everyone on the Biggest Weekend line up, including some incredible sets from 80s and 90s legends still going strong.
Some of the weekend's best moments came in the shape of those timeless hits that still have the power to take you back to your musical youth.
Underworld doing Born Slippy in Belfast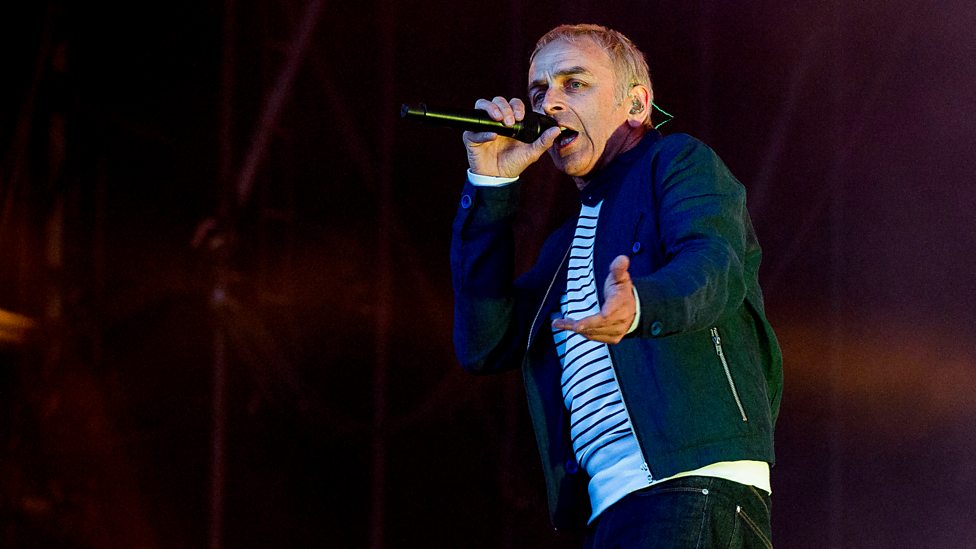 Nothing brings us back to the rush of 90s clubbing like this classic, thanks in no small part to Trainspotting. Or, as Underworld's Karl Hyde introduced the track shortly before Belfast totally lost it on Saturday night, "a traditional Essex folk song".
Simple Minds playing Don't You Forget About Me in Perth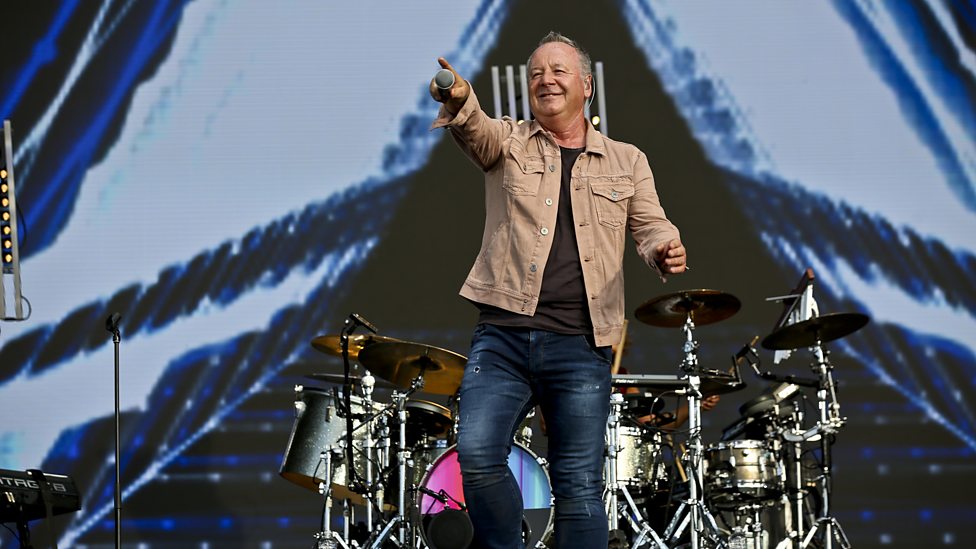 It's surely one of the biggest air-punch moments of the 1980s, and Perth was more than happy to relive its Breakfast Club fantasies with Simple Minds on Saturday. You could probably hear the "hey hey hey"s and "LA LA LA LA"s in the three other cities. We'd also like to give a special shoutout to their super-cool drummer Cherisse Osei, pounding out that killer beat.
Noel Gallagher playing Don't Look Back in Anger in Perth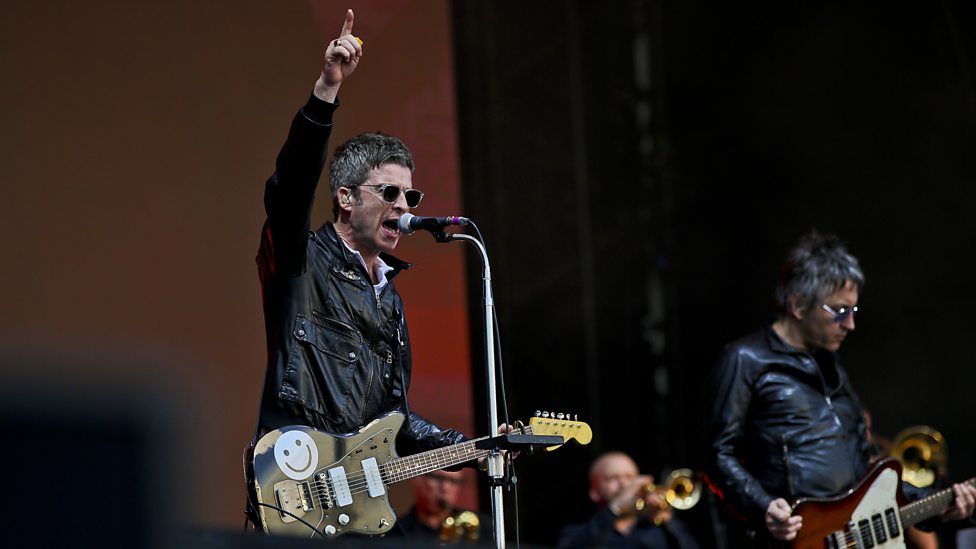 It's the song that can still reduce grown adults to tears, and in the hands of Noel Gallagher's High Flying Birds, it still hit home on Saturday. The crowd took on the first and last choruses themselves in lusty fashion. "Go on yourself, Scotland," said a clearly impressed Chief.
The Beat's Mirror in the Bathroom in Perth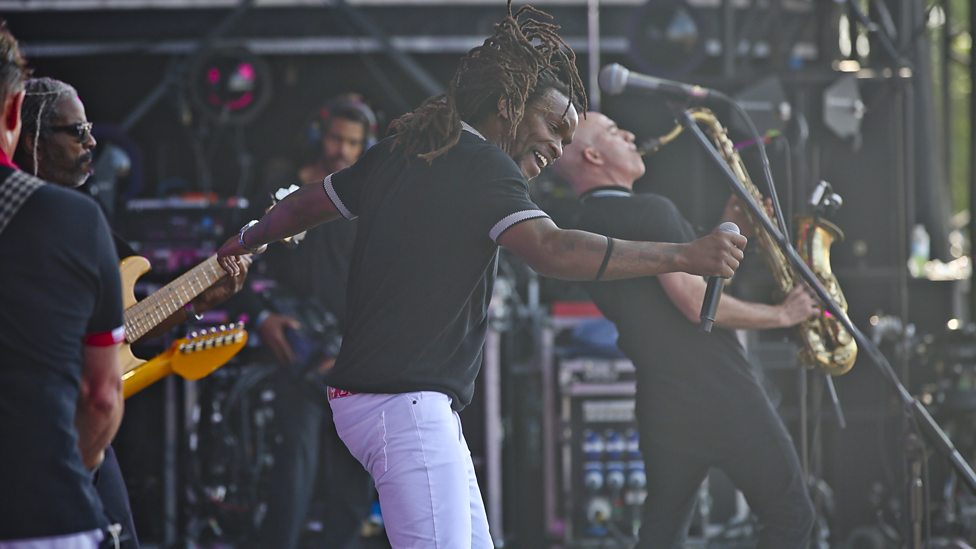 A true 2-tone classic from Birmingham's The Beat starring Dave Wakeling lit up Friday afternoon in Perth, with skanking sax and some very impressive headbanging from King Schascha.
Goldie and Natalie Duncan performing Inner City Life in Belfast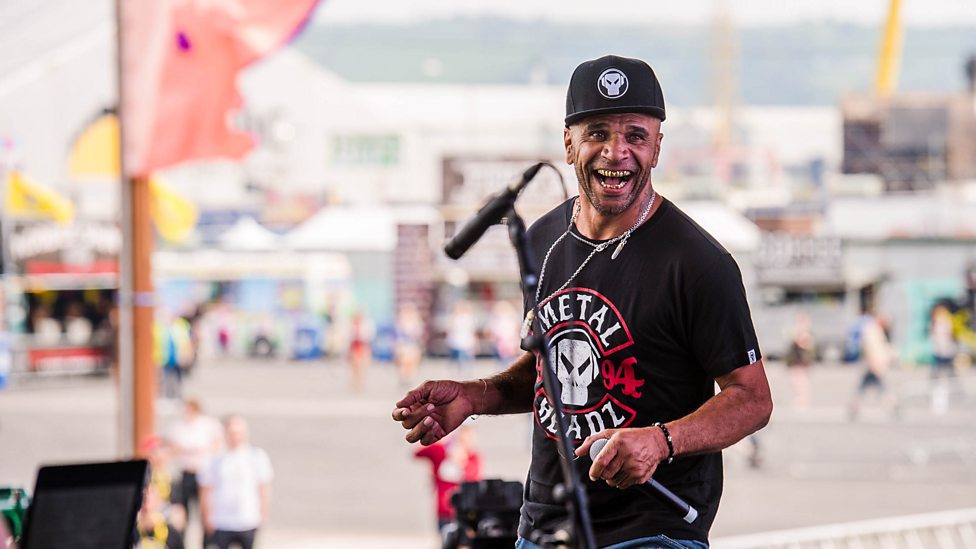 The defining sound of summer 1994, Inner City Life by flashy-toothed drum'n'bass figurehead Goldie still has the power to pull you back. The vocal was originally performed by Urban Cookie Collective's Diane Charlemagne, who died in 2015. For this spine-chillingly gorgeous performance, Nottingham singer-songwriter Natalie Duncan took the helm in fine style on Saturday.
Neneh Cherry playing Buffalo Stance in Belfast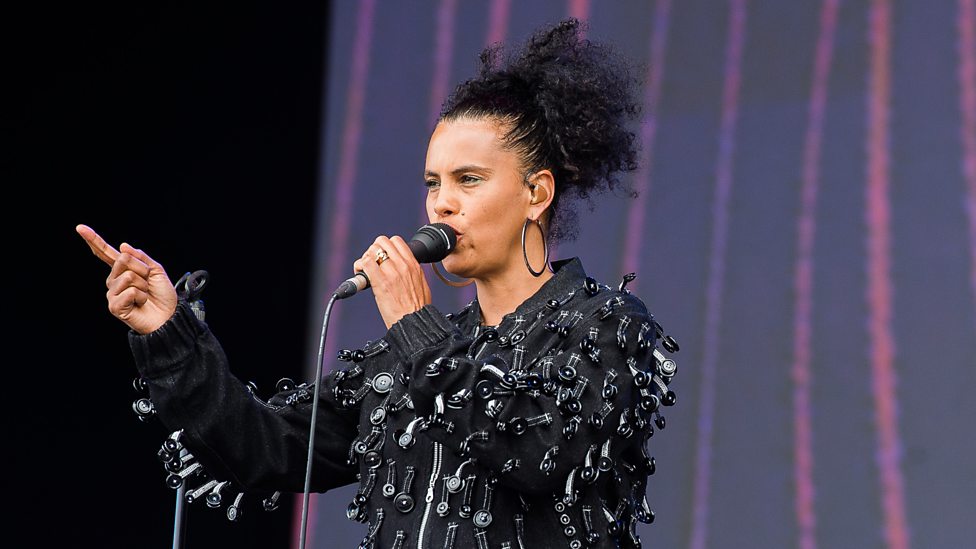 Still the best way to fill any wedding dancefloor in seconds, supercool Swede Neneh Cherry's 1989 hit is undeniable. This dreamy, grooving new arrangement gave us a whole new way to enjoy it on Saturday. "Yeah, bring it," cried Neneh. What is she like, anyway?
Beck playing Where It's At in Perth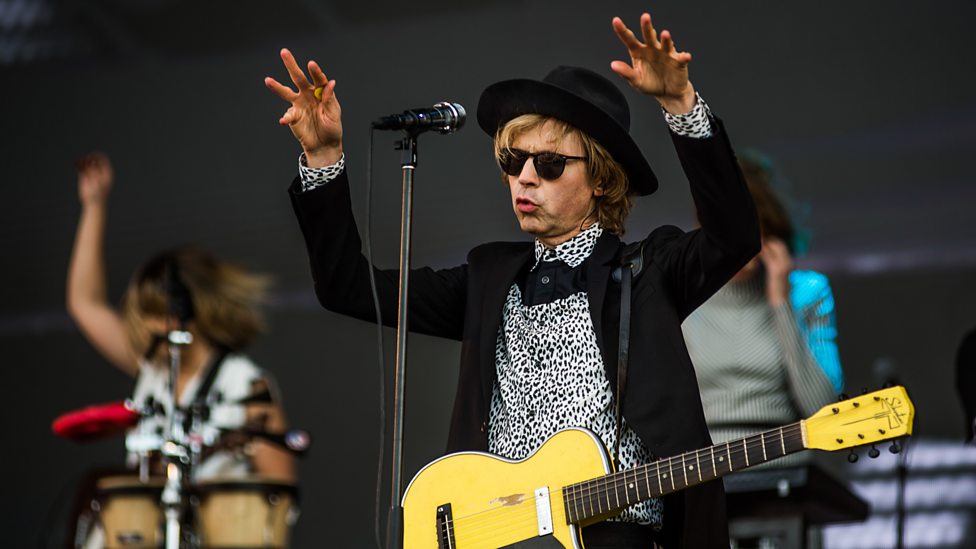 The oddball priest of 90s lo-fi, the ever-eclectic Beck still knows Where It's At - not to mention still being in possession of two turntables and a microphone - if this rollicking Friday performance of his big 1996 hit is anything to go by. Watch out for some endearingly low-key choreography (and enthusiastic percussion) from his band.
Belfast by Orbital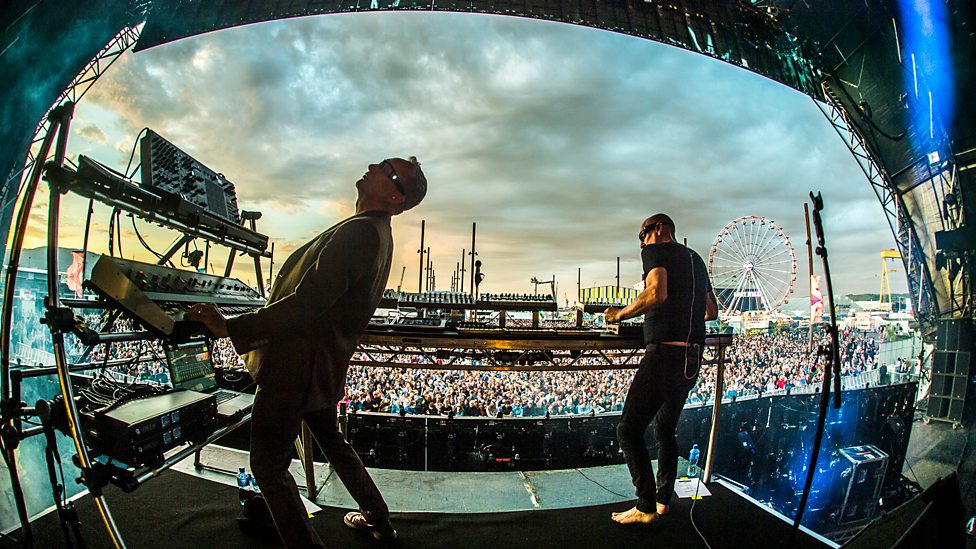 Well... it had to be, didn't it? Rave titans Phil and Paul Hartnoll, AKA Orbital, brought this 90s dance classic back to its spiritual home in fine style on Friday.