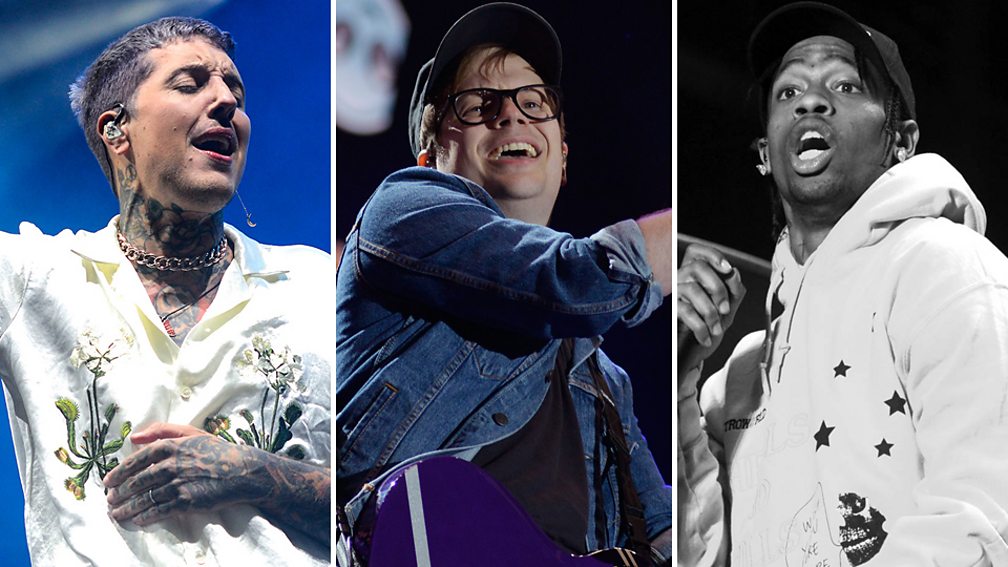 So, it's Friday - day one of Reading + Leeds. A day to gently ease into things, limber up for a weekend of carnage. No chance. This year's festival popped straight off the bat, with a whole string of stellar performances and - what's this!? - one hell of a surprise to start things off...
1. Bring Me the Horizon played a secret set
Punters heading to the Reading site must have been mightily annoyed if their boss hadn't given them the whole day off. Just days after posting new single Mantra, Bring Me the Horizon sneaked in through the back gate and played an early-afternoon set.
Judging by Daniel P. Carter's tweet, a lot of people seemed to have found out that something was about to happen (🤔), and happen big. What an absolutely insane way to kick off the festival...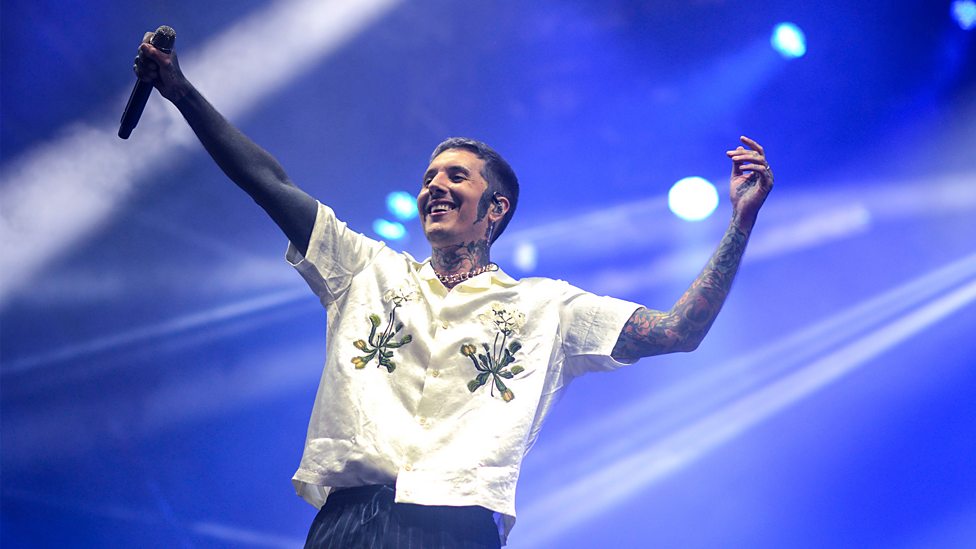 2. Post Malone was more than better now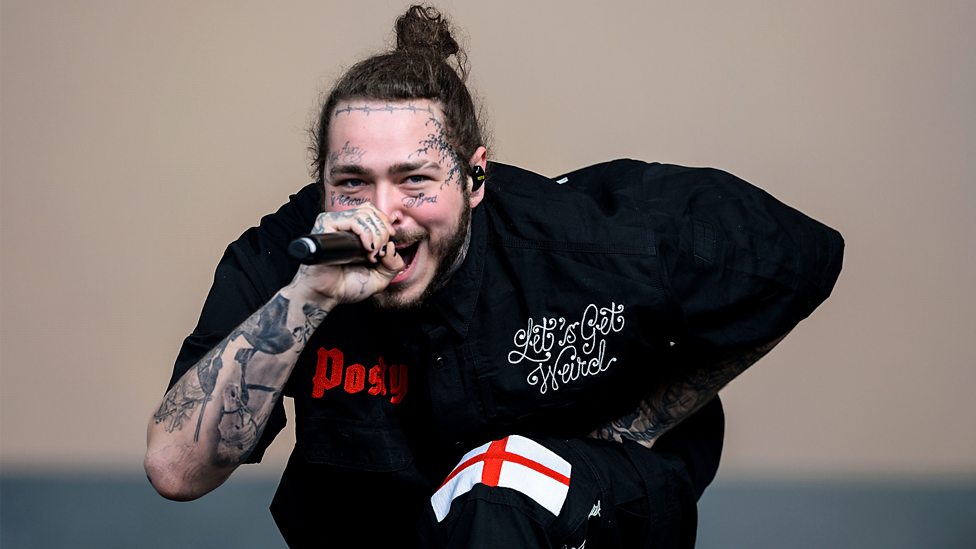 As Newsbeat reported, US rapper Post Malone had an extraordinarily dramatic journey to get to Reading + Leeds. His private jet was forced to make an emergency landing in New York Stewart International Airport after it blew two tyres.
We can't even imagine how he managed to calm his nerves in time to perform, but he brought the love to the Main Stage at 4pm, playing the perhaps appropriately titled Better Now. The crowd went, er, bananas...
3. Maggie Rogers gave *a lot*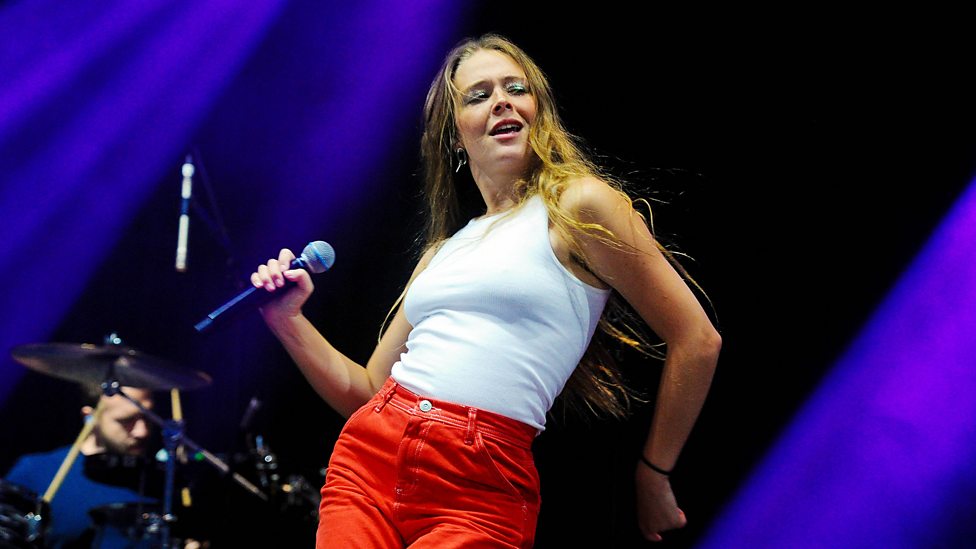 4. The Wombats were mar-SUPER-ial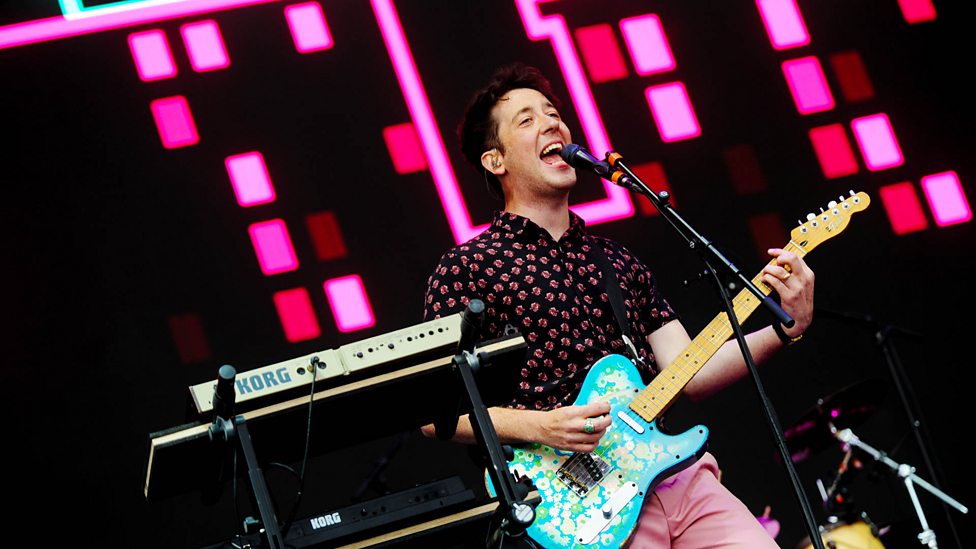 Post Malone can keep his banana, because The Wombats brought a lemon... to a knife fight. And is there a better band in the UK for warming up a massive crowd ahead of weekend of singalongs and dancing? No one even comes close.
The band had already played a short secret set earlier in the day on the BBC Introducing Stage. But, Greg, what happened, mate!? That was a dream offer...
Wait a second. Wait. A. Second. Greg? Did... you!?
5. Travis Scott was astro-nomically good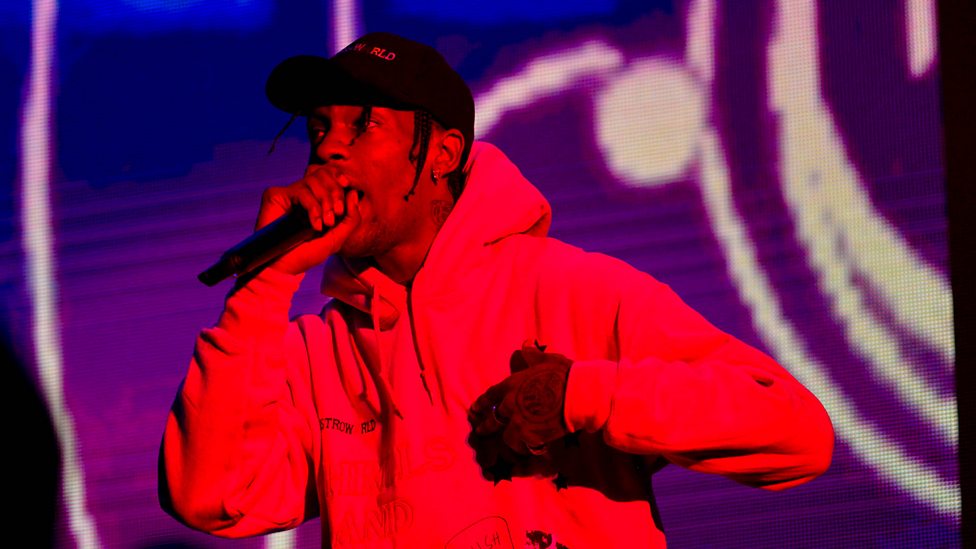 It's probably fair to assume that the last thing on Travis Scott's mind at Reading + Leeds was Nicki Minaj, who had spent quite a lot of time in the days beforehand being annoyed that he had the No.1 album in the US and not her.
When he walked onstage as the sun went down over Reading, he was still No.1 with Astroworld and, oh boy, did he sound like it. He played a 🔥🔥🔥 set that blew up on Twitter as much as it did at Reading, even for those poor folk who didn't make it to the festival and had to listen and watch at home...
6. Wolf Alice - future headliners in waiting?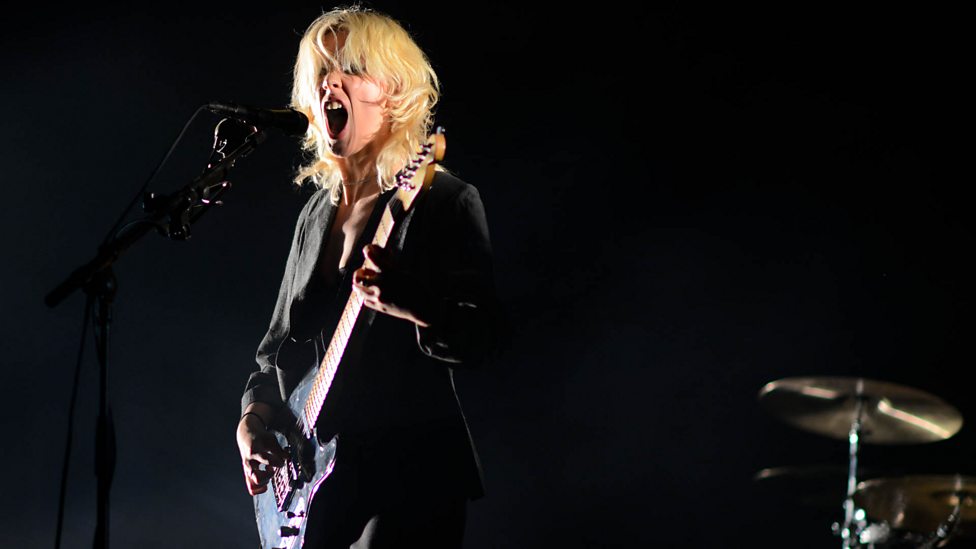 "We've all been 15-year-olds in that field," said Wolf Alice about their rise from, well, that field to headlining the Radio 1 Stage. Next year could they top of the Main Stage's bill? Quite a few of their rabid fans would be pretty happy about that, and they probs wouldn't mind if they won this year's Mercury Prize too.
They're one of the best bands in the country, always moving forward and trying new ideas, and this set was sublime. Even better, there was an onstage proposal!
7. Fall Out Boy cement their greatness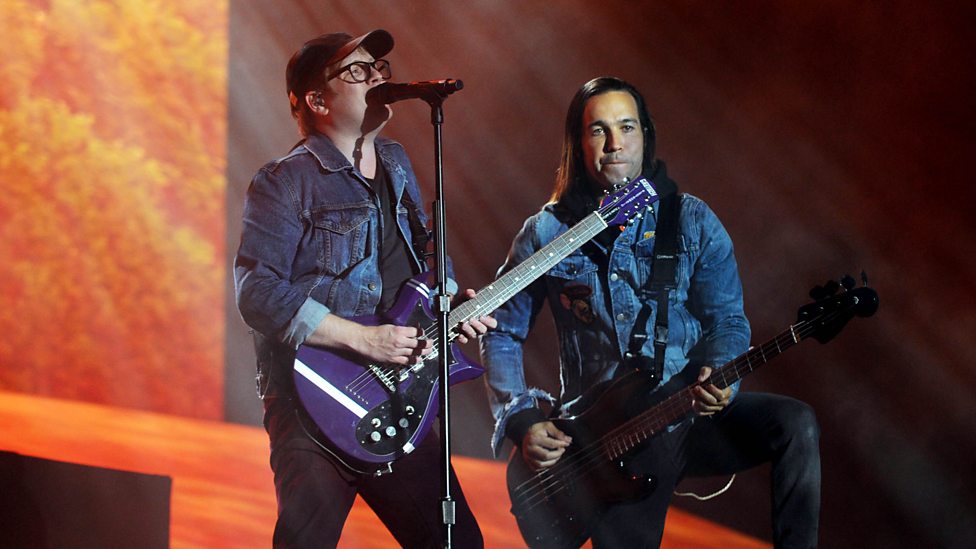 "It's not sunk in, it's such a big thing," Fall Out Boy bassist Pete Wentz told BBC News about topping the bill. "I remember when we'd play there and be like, 'There goes Trent Reznor from Nine Inch Nails - he's headlining Reading and Leeds.'"
Fall Out Boy co-headlined with Biffy Clyro in 2016, but this time they were out on their own. Did they fall or fly? They flew... like a phoenix, throughout a superb set featuring bangers going back to their first album, 2003's Take This to Your Grave, and up to Centuries from 2015's American Beauty/American Psycho, which was their set closer before a two-song encore - My Songs Know What You Did In The Dark (Light Em Up) and Saturday. And, yup, they played their cover of Michael Jackson's Beat It.
What an amazing moment for the band, aka The Last of the Real Ones.