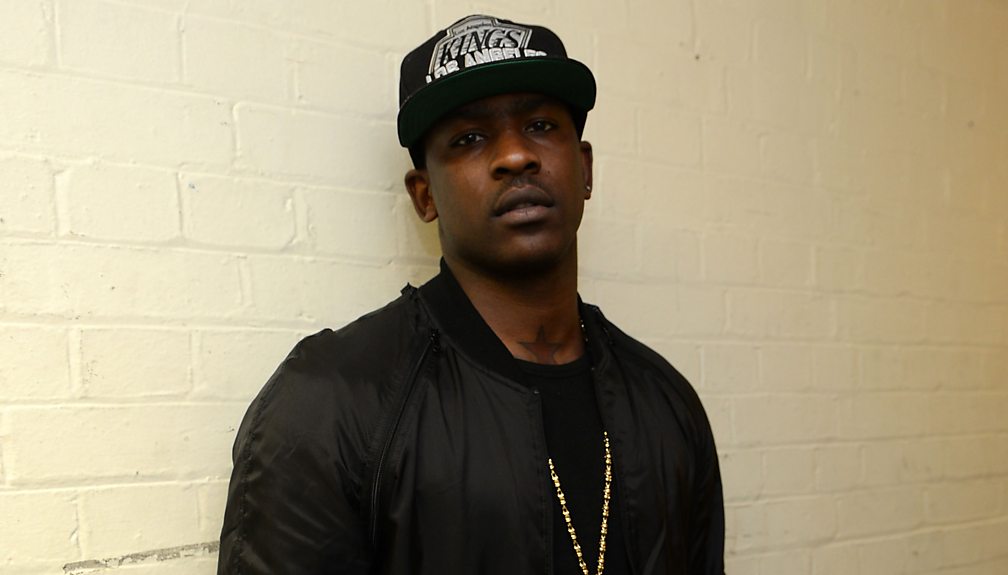 Tottenham-born MC and producer Skepta has been a massive figure in grime ever since doing the Rolex Sweep way back in 2008. Recently, though, the 32 year old seems at the tipping-point of something much, much bigger. Will he blow up into a fully-fledged superstar when his long-overdue fourth album Konnichiwa finally drops later in the year? You can bet your house on it, and here's why…
1. He seized his moment on Later…
2. He breaks down barriers
A few days after Jools, Skepta travelled to The Big Weekend in Norwich and performed Shutdown with two-piece punk band Slaves, who have been covering the song live. It proved to be the second goosebump-inducing, high-profile moment for Skepta in less than a week and a significant one, too. Reminiscent of when Dizzee came on with the Arctic Monkeys at Glastonbury in 2007, the collaboration marks Skepta out as being a true crossover artist, destined to be covered extensively in the rock press.
3. He's at the heart of a new transatlantic love-in
First, Skepta cut a remix of his 2014 hit That's Not Me (featuring his brother JME) with New York rap crew Rat King. Next, on Used To from his recent mixtape, If You're Reading This It's Too Late, Drake cheekily stole a line from the track and credited Skepta as an influence in the album notes, while also bigging him up in a series of Instagram posts. Then in March, shortly after The Brits, Skepta told Phil Taggart (at 1:41 above) that he'd been in the studio with Kanye. Imagine if Skepta ends up on Kanye's new album; it'd be HUGE. A collaboration with either Kanye or Drake may even be released before that - Skepta's been talking up a "big rapper" appearing on a Shutdown remix.
4. The world is catching up with grime
There's been much talk of a grime revival in the last year, with the likes of 21-year-old Stormzy, who came third on the BBC Sound of 2015 poll, breathing new life into the genre. But that's not exactly how Skepta and JME see it. Here, from 1:25, JME tells Phil and Alice that "the music's staying the same, but people are paying attention to it [grime] now because the people bringing it to them are bringing it in a more adult way". Skepta adds: "It's been around long enough for people to respect it as its own genre… It's the last true genre made from the heart."
5. Music can't contain him
At the beginning of this interview, Skepta tells Zane Lowe that he's just got back from a show by Nasir Mazhar, the sportswear designer he first teamed up with in 2014. Skepta was commissioned to come up with music to soundtrack a Mazhar collection, but he's a fashion icon himself - GQ named him in their 50 Best-Dressed Men 2015 list. Before that, his label/group with JME, Boy Better Know, launched a clothing line and even a short-lived mobile network. And he's about to make his acting debut - in forthcoming British Reg Travis-directed crime drama Anti-Social.
6. He's got Jedward on his new album
Nah, not really! But when he lost a game of Pie Tennis on Matt Edmondson's show back in 2013, his punishment was to tweet the following: "DELIGHTED to announce that @planetjedward have agreed to a collaboration on #KONNICHIWA – they've got sick flow."
7. He's paid his dues
Talking of (actual) sick flow, hit up Skepta's BBC Music profile page and check out some of his old freestyles, like this one for Westwood in 2008. In it (at 1:54), he declares himself the King of Grime. He wasn't then, but he is now.
Related links