Radiohead frontman Thom Yorke recently promised that his soundtrack for Suspiria, the new horror film from Call Be Your Name director Luca Guadagnino, would be suitably creepy. "[It's] using sound to mess with people's heads and make you feel ill," he told 6 Music's Matt Everitt, above. "That's my idea of a good time, listening-wise."
But Yorke also admitted that he still felt uncomfortable pangs himself whenever he remembers he turned down the chance to score another film decades earlier - David Fincher's 1999 cult classic, Fight Club. "Ed [Norton] and Brad Pitt wrote to me and said, 'We really think you should do this,'" said Yorke. "And I went, 'Nah, I can't. I was completely gaga… I wouldn't have been able to do it then. But every time I see it, I go, 'Awww...'"
And that's not the only rock-meets-Hollywood near-miss, either. From rejected Bond themes to spurned songs about special boy wizards, here are some of the songs that just missed out on making the final cut...
Radiohead - Spectre
Radiohead might not have fancied soundtracking Fight Club, but they were definitely keen when they were asked to submit a song for the 2015 James Bond film Spectre. They offered them Man of War, a track they'd originally written in the 90s as an homage to classic Bond themes, but the studio rejected it when they realised it hadn't been recorded specifically for the film, and so would be ineligible for the coveted Best Original Song gong at the Oscars. Radiohead were so keen to get the gig that they stopped sessions on their album A Moon Shaped Pool to write, record and submit Spectre, only for the film's producers to declare it too dark and plump for Sam Smith's Writing's on the Wall instead.
"That f****** James Bond movie threw us a massive curveball," band's producer, Nigel Godrich, told Rolling Stone. "It was a real waste of energy." Guitarist Jonny Greenwood was more sanguine, though, telling the BBC: "It wasn't right for the film, what we did. So we thought, 'Great! Then it's ours. We can finish it how it's meant to be and we can release it.' So that side of it was really positive, you know?" It was released as a free download on Christmas Day in 2015.
The Fall - Twilight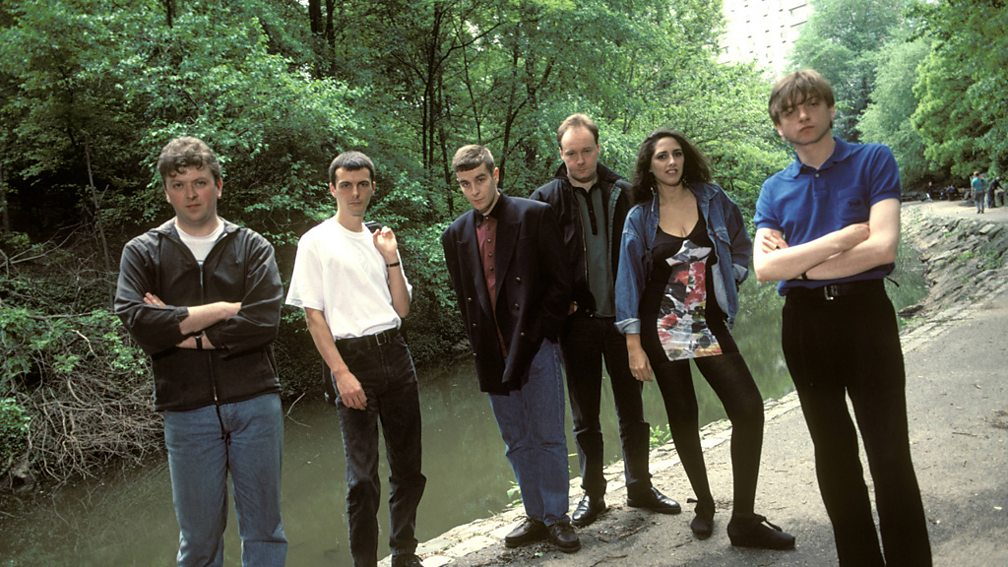 The Oxford group aren't the only ones whose wares have been a bit too intense for Hollywood. In 2013, Mark E Smith - frontman of beloved cult band The Fall - told Radar magazine that he'd been asked to contribute a song to the soundtrack of teen vampire blockbuster Twilight, but that the composition he turned in was too scary for them to use.
"Our publisher got this deal with that film Twilight," he said. "They said they'd give us $50,000 to come up with a song. So I said, 'I'll give them some horror… [But] they don't know anything about horror, do they? It might frighten the children." He added: "There's no way they're going to put that in Twilight. But if they were good, they would. Orson Welles would have done it. It's horror. Their horror is some guy … wandering through a forest with his eyes glazed."
Some producers, though, thought Smith's weird, unsettling songs were just the ticket: The Fall's 1982 track Hip Priest is used to soundtrack one of the creepiest scenes in Silence of the Lambs.
Blondie - For Your Eyes Only
You could probably fill a wing in the Rock and Roll Hall of Fame with all the great artists who've just missed out on soundtracking a Bond film: Johnny Cash's take on Thunderball was passed over in favour of Tom Jones, Alice Cooper was pipped to the post by Lulu for The Man with the Golden Gun, and Kate Bush's touring commitments were the only thing stopping her from recording the theme tune for Moonraker.
A few years after Bush's near-miss, Blondie were asked to record something for 1981's For Your Eyes Only, but there was a snag: Debbie Harry and co wanted to write their own tune for the film, whereas the producers wanted them to record a song written by Michael Leeson and Bill Conti (who'd come up with Rocky's iconic score just a few years previously). Blondie balked and released their original song on 1982's The Hunter, while Sheena Easton stepped in to sing Conti and Leeson's track. Other notable artists who were close to scoring those 007 opening credits include Muse, Pet Shop Boys and Pulp.
Bruce Springsteen - Harry Potter
But while Jarvis Cocker might have been passed over for Bond, he eventually got involved with another huge cinema franchise: he was cast as the lead singer of the wizarding band The Weird Sisters for the fourth film in the series, performing the song Do the Hippogriff.
Not all musicians have been so lucky. Bruce Springsteen found himself so inspired by the first of JK Rowling's books after reading it to his son that he decided to write and record a song for the first big-screen adaptation. Sadly for the Boss, I'll Stand By You Always wasn't quite magic enough for Warner Bros, who turned him down. "It was a big ballad that was very uncharacteristic of something I'd sing myself," he said. "But it was something that I thought would fit lovely." The track eventually saw the light of day in 2017, although US chat show host Conan O'Brien had a decent crack at parodying it, too.
Frank Ocean - Django Unchained
If a lot of would-be soundtrack songs don't clear the first hurdle, there's the odd one that falls at almost the last minute. In November 2012, Frank Ocean told GQ that he'd penned a track for Quentin Tarantino's forthcoming film Django Unchained. A couple of weeks later, details of the film's soundtrack were released - but while there was room for Rick Ross, Ennio Morricone and John Legend, Ocean was nowhere to be found.
Tarantino released a statement about the late change up, declaring: "Frank Ocean wrote a fantastic ballad that was truly lovely and poetic in every way, there just wasn't a scene for it. I could have thrown it in quickly just to have it, but that's not why he wrote it and not his intention. So I didn't want to cheapen his effort."
Ocean released Wiseman a month later, although he didn't seem to bear any ill will towards Tarantino - he posted the track on his Tumblr, along with a short note that simply read: "Django was ill without it."
Haim - Trainwreck
It's easier to be sanguine about rejection, of course, if it ends up benefiting you in the end. After the success of their debut album Days Are Gone, US band Haim found writing songs for the follow-up hard work - until they were asked to turn in a song for Amy Schumer's comedy film Trainwreck.
"Suddenly, there wasn't this daunting, abstract, second-record weight hanging over us," Alana Haim told Rolling Stone. "It was, 'You have a week.'"
Their composition, Little of Your Love, didn't get picked up for the film, but was a turning point for their second album, Something to Tell You. "We just got back to 'write how you're feeling'," added Alana. "After that, we wrote hundreds of songs. It was like vomit."
Billy Corgan - Shrek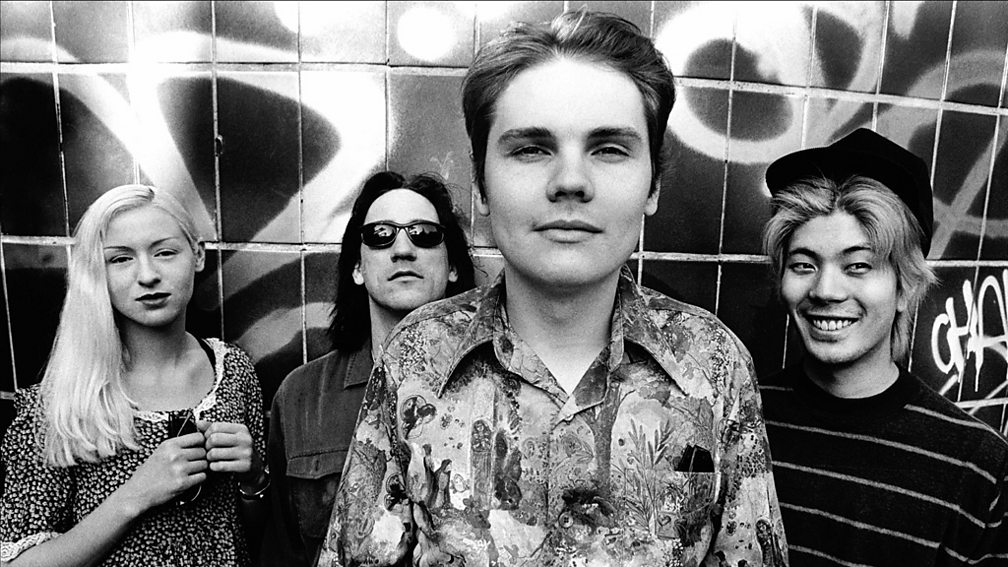 Not all soundtrack disputes are settled quite so gracefully. Earlier this year, Smashing Pumpkins frontman Billy Corgan claimed that, back in 2001, his band had been approached by the team working on Shrek, who wanted to use one of their songs in the film's closing credits. Corgan, who was talking to fans on Instagram, added that the offer was for their 2000 track Untitled - the last song they released before breaking up - but that the film's producers rescinded the offer in favour of Smash Mouth's cover of The Monkees' I'm A Believer, below.
Smash Mouth weren't believers of Corgan's story, though. "Actually, we said no and Michael Austin from Dreamworks kept calling," they responded on Twitter. "That went on for over a month. We assume multiple bands were asked. If it feeds Billy's ego to think they were first let him think that."
And if you were expecting some insight from Shrek director Andrew Adamson, forget it: he was probably busy working on his surprising collaboration with experimental hip-hop group Death Grips, released earlier this year.
[GUIDANCE: contains flashing images]
Noel Gallagher - Trainspotting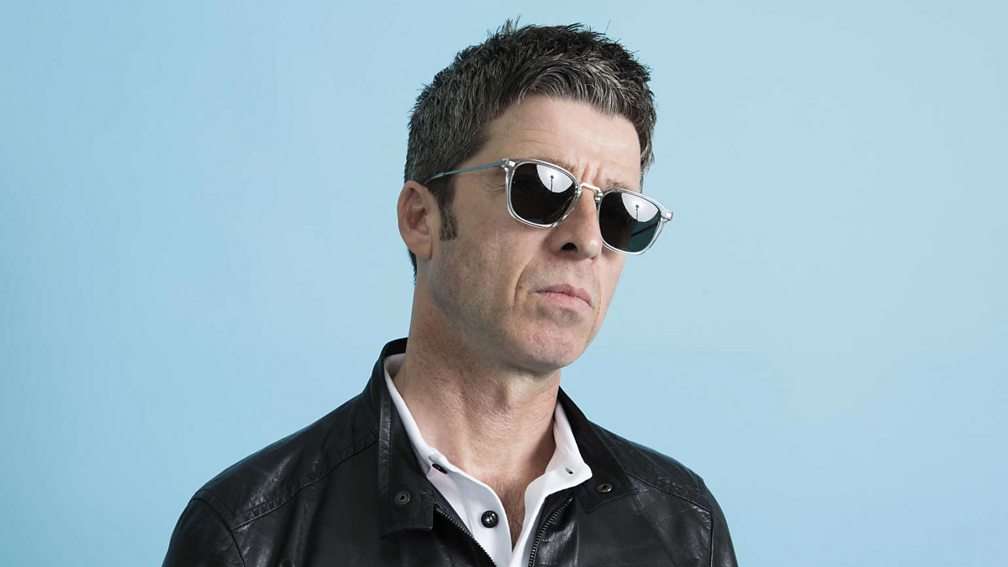 And then there are those occasions when, just as Radiohead did with Fight Club back in 1999, it's the artist who does the snubbing. Danny Boyle's Trainspotting became an instant classic when it hit cinemas in 1996, with a hugely popular soundtrack that included Iggy Pop, Underworld and Blur, among others. Oasis were also asked to contribute a song, but Noel Gallagher, who was unfamiliar with Irvine Walsh's original novel or the film's plot, didn't think it was for him.
Speaking to Matt Morgan in a YouTube interview, he revealed: "Oasis were on the other side of the world at the time and someone said, 'Do you want to get involved in this new film that's called Trainspotting? And I went, 'Trainspotters? F*** that!'"
Like us on Facebook, on Instagram at bbcmusic, or follow us on Twitter @bbcmusic
Related links