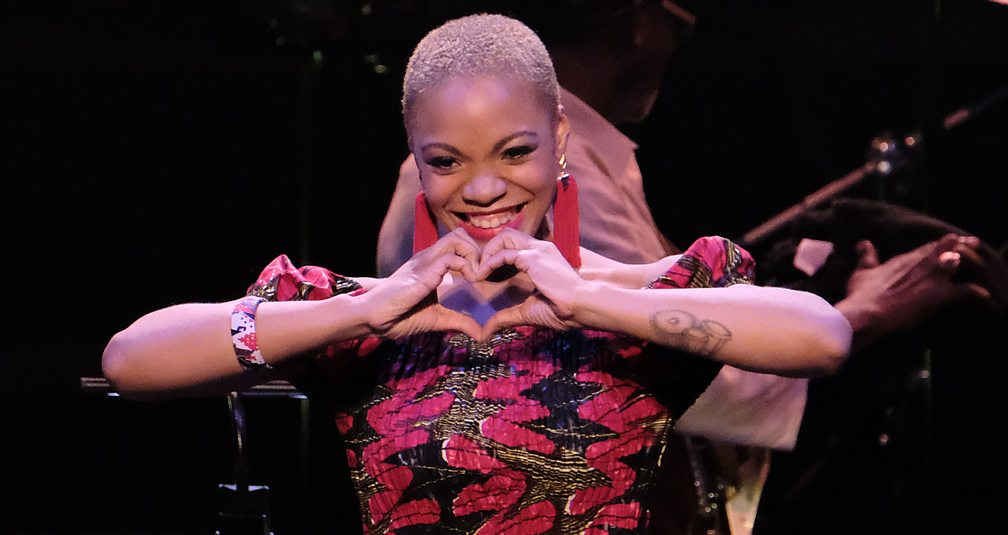 Just 90 miles separate the Caribbean islands of Jamaica and Cuba – yet, until recently, the rich musical traditions of the islands had rarely met in the recording studio. That all changed in 2015 with the formation of an Cuban-Jamaican supergroup brought together by the Australian reggae and dancehall producer Mista Savona.
The Havana Meets Kingston project united some of the islands' finest musicians for a historic recording session. And in summer 2018, they came to the BBC Proms! This exceptional late-night gig at London's Royal Albert Hall introduced us to an array of sensational Caribbean genres and a host of talented artists. Listen on Radio 3 or watch on BBC Four: here are some bits to look out for...
1. The intensely atmospheric opening
Despite the considerable pre-concert buzz, Prommers were stunned into silence by an electric opener: Alumbanché-Eleggua, Omolodde-Yemaya, performed by the Cuban singer and percussion player Brenda Navarrete. Accompanying herself with batá drums, she gave a rare insight into traditional Afro-Cuban music honouring Ellegua and Yemaya, orishas of the Cuban Santería religion.
2. A brand new track, steeped in history
410 San Miguel was named after the address of the legendary EGREM Studios, where the Havana Meets Kingston supergroup first recorded. A former warehouse in Centro Havana, it's the same studio that Buena Vista Social Club used to record their famous album in the 1990s.
In 2015, Mista Savona brought together a group of 12 Cuban and Jamaican musicians to record at EGREM. At first, the language barrier between the Cuban and Jamaican musicians meant they had a hard time communicating – that is, until they picked up their instruments.
3. A Buena Vista Social Club classic with a Jamaican twist
Mista Savona introduced Candela and with it, the amazing Cuban singer Francisco "Solis" Robert, who instantly stole the show – and all of our hearts. Apparently the Havana Meets Kingston musicians had only been recording for a few days when Solis rocked up at the studio, intrigued by rumours of the Jamaicans in town mixing reggae beats with Cuban music. Once he got in front of the microphone, his place in the line-up was assured.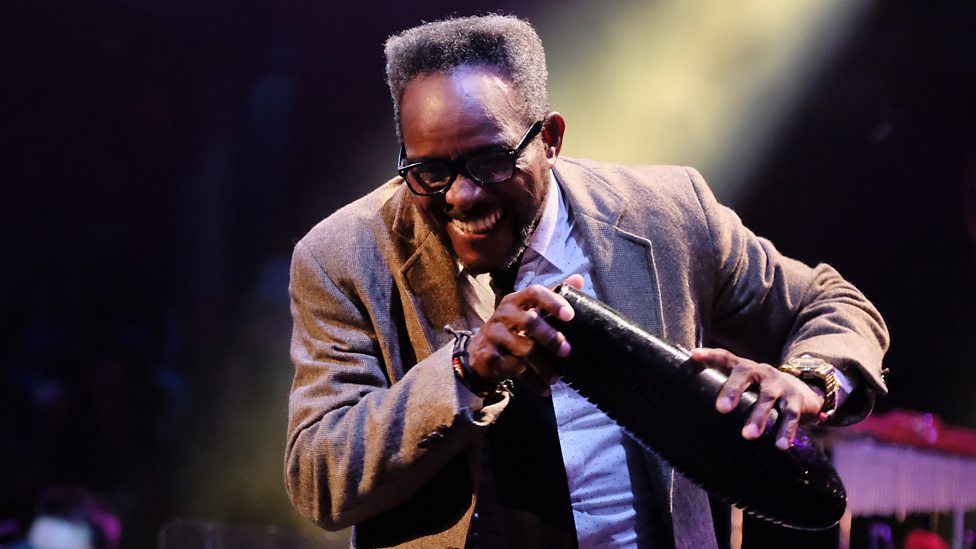 Solis worked as a carpenter and builder before becoming a full-time singer; when you hear his voice, you'll understand why he gave up the day job. He was joined by the London-based Jamaican singer Randy Valentine, who toasts over Candela's classic son cubano rhythms.
4. Chan Chan
Buena Vista Social Club's most famous track, composed by Compay Segundo, was anchored by a squelchy reggae bassline courtesy of Valery "Valess" Assouen. The marriage of traditions in Havana Meets Kingston's cover is so effective that you'll catch yourself wondering how it sounded before.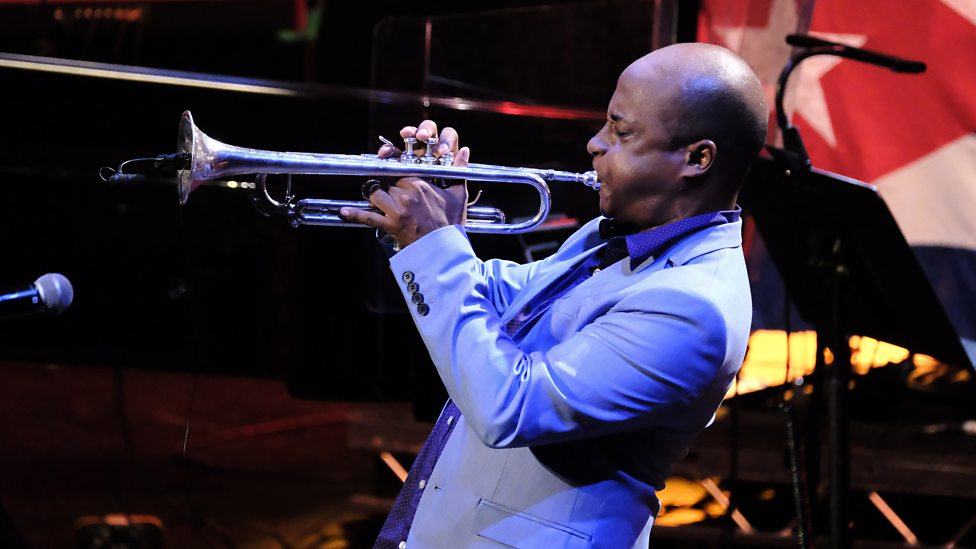 Listen out too for the Gillespie-quoting trumpet solo and phenomenal vocals of Cuban jazzer Julito Padrón.
5. Dance party in the Albert Hall
At this stage, the Prommers standing in the Royal Albert Hall arena hadn't stopped moving for over an hour. By the time the supergroup had brought Chan Chan to a close, the boxes were all dancing too. A few people in the stalls had bravely risen to their feet; the rest were seriously considering it.