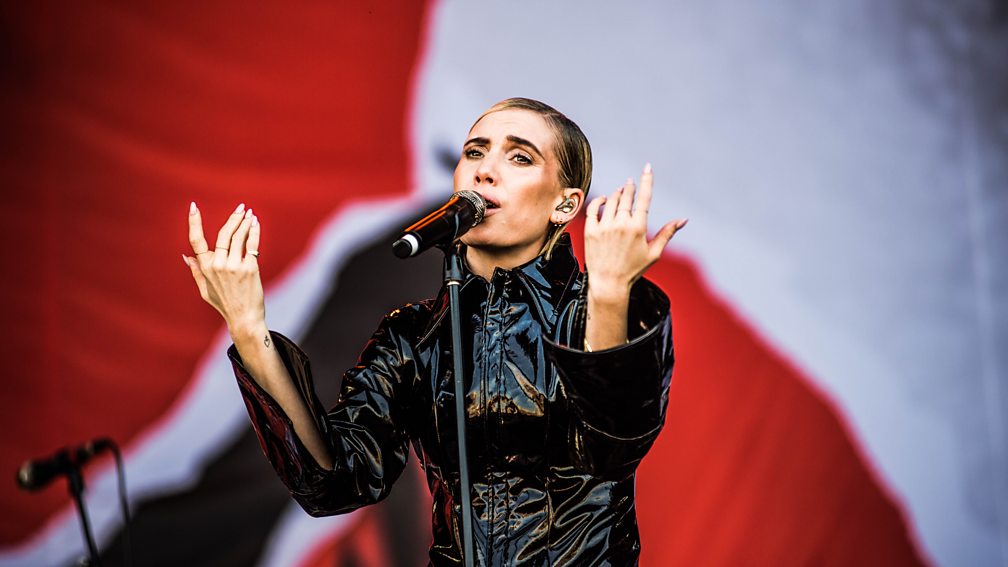 It's been a huge opening day at The Biggest Weekend, with music kicking off in Belfast and Perth.
Artists ranging from the Manic Street Preachers and Lykke Li to Father John Misty and The Breeders took to the Main Stage in Belfast for 6 Music, while upcoming songwriter Phoebe Bridgers graced the 6 Music Recommends stage.
Jamie Cullum, Eddi Reader and more entertained fans for the Radio 2 and Radio 3 leg in Perth.
Check out all the best bits from Friday's action below.
Orbital - Main Stage, Belfast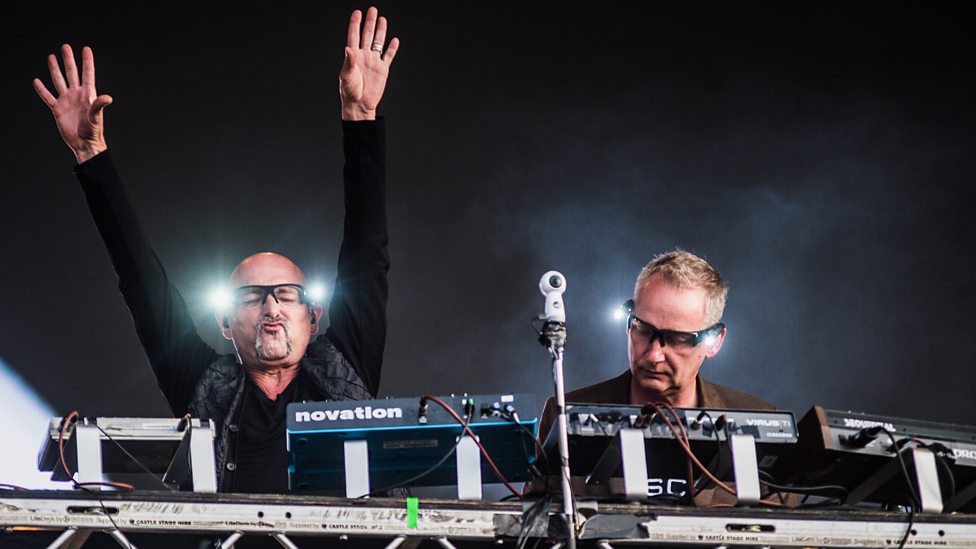 Having recently reunited after three years apart, Sevenoaks' favourite sons Orbital closed proceedings on the Main Stage in Belfast on Friday, producing the kind of euphoric sonic and visual display they've long been known for.
Introduced by Mary Anne Hobbs and rocking their signature head torch glasses, the rave pioneers united both young and old in heady electronic bliss.
Nigel Kennedy - Main Stage, Perth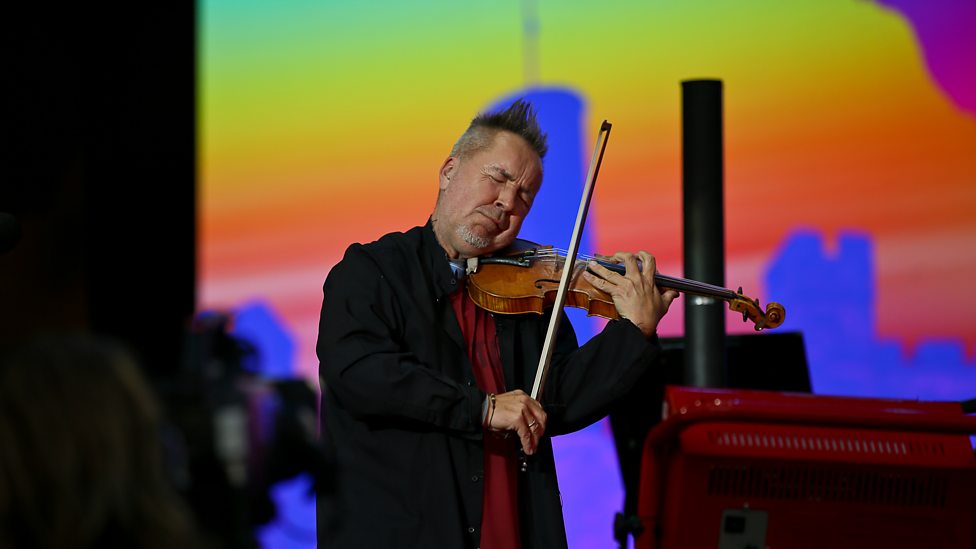 Opening by fist-bumping his fellow musicians, the classical world's resident punk Nigel Kennedy shredded his violin as the sun set and night fell on Friday evening.
"My name is Nigel and I'm doing very well, thank you," he told the crowd at one point, and we'd have to agree.
Proudly sporting an Aston Villa shirt for the performance, Kennedy will be back to play Coventry on Monday, allowing him to catch his team's Championship play-off tomorrow in between. A very happy coincidence.
Beck - Main Stage, Belfast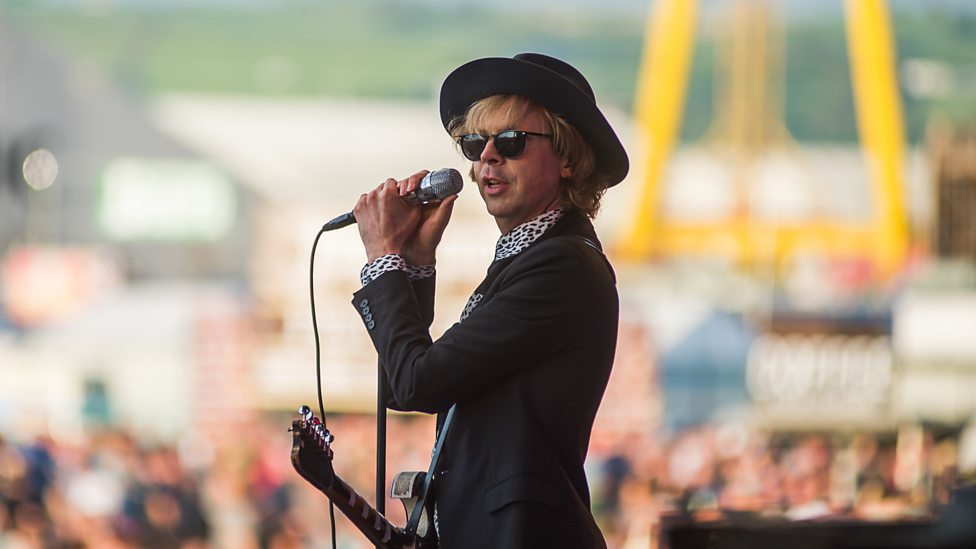 Dishing out hits ranging from the classic Devil's Haircut to the more recent Colors, Beck thanked the "elements" for bringing the sun to his Friday night sunset slot in Belfast.
After urging fans to "feel the colours", the Grammy-winning hat enthusiast concluded a joyous set by whipping out a harmonica for a cover of the Talking Heads' Once In A Lifetime. Life-affirming stuff.
Manic Street Preachers - Main Stage, Belfast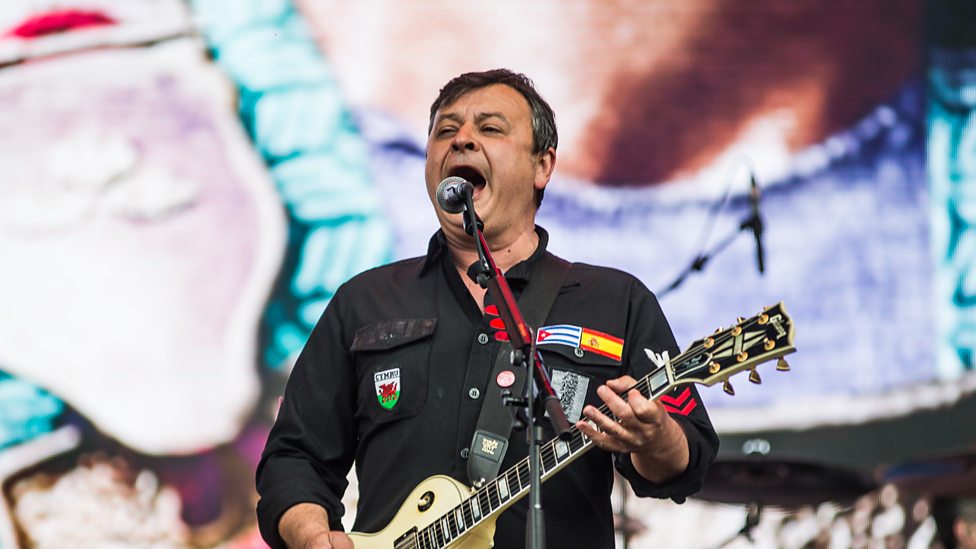 The Manic Street Preachers' Biggest Weekend set was struck by an emergency just hours before the band were set to take to the stage in Belfast, with bassist Nicky Wire announcing that he was forced to pull out of the performance due to a "serious family illness".
The group called upon one of their roadies, "Rich from Pontypool", to fill in on bass duties, and the make-shift member didn't disappoint. This despite the fact that he turned down frontman James Dean Bradfield's request to wear a Wire-esque leopard skin skirt for the duration of the set.
Handpicking tracks from their lengthy back catalogue, the Manics were triumphant despite the circumstances, treating fans to classic hits like Motorcycle Emptiness and new single International Blue.
Father John Misty - Main Stage, Belfast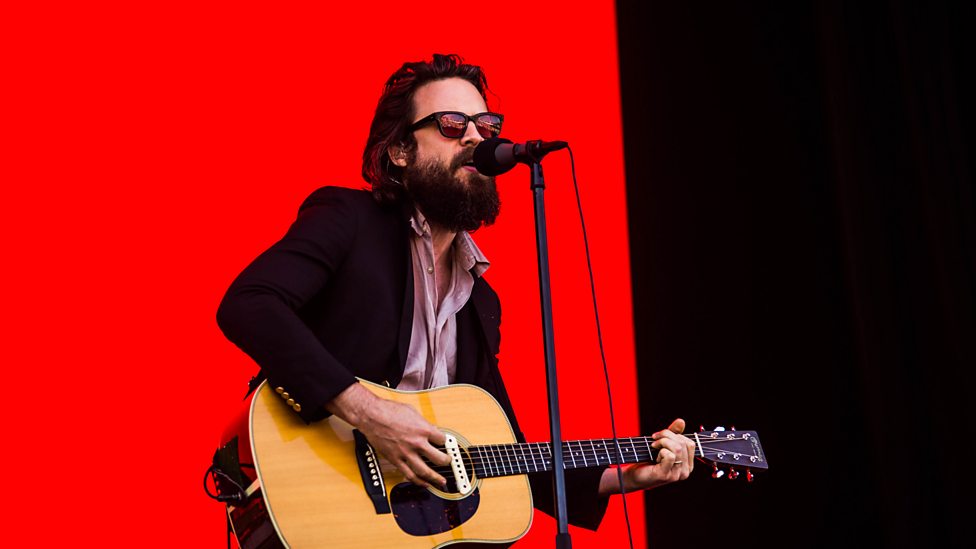 Indie's most sardonic man, Father John Misty (birth name: the definitively less fancy Josh Tillman) kicked Friday off on the Main Stage in Belfast.
Introduced by 6 Music's Mark Radcliffe and backed by the Ulster Orchestra, Tillman's wry and witty lyrics were as emphatic and honest as we've come to expect, while his music sounded grander than ever.
Lykke Li - Main Stage, Belfast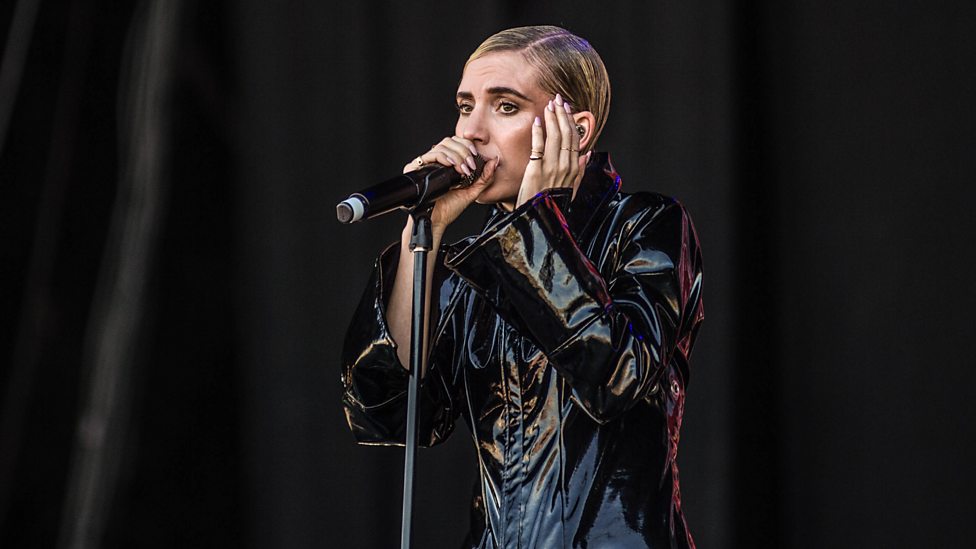 Swedish singer and renowned river-follower, Lykke Li soundtracked an early-afternoon slot on the Main Stage in Belfast. With a slicked-back bleached 'do and donning a long PVC overcoat, Lykke ran through highlights from her first three albums as well as previewing new music from her upcoming fourth effort, the brilliantly-titled So Sad So Sexy.
Her rendition of recent single Deep End was a particular highlight - it included the star actually rapping, while Li also previewed a new track called Two Nights, which started as a Skrillex collaboration.
Eddi Reader - Main Stage, Perth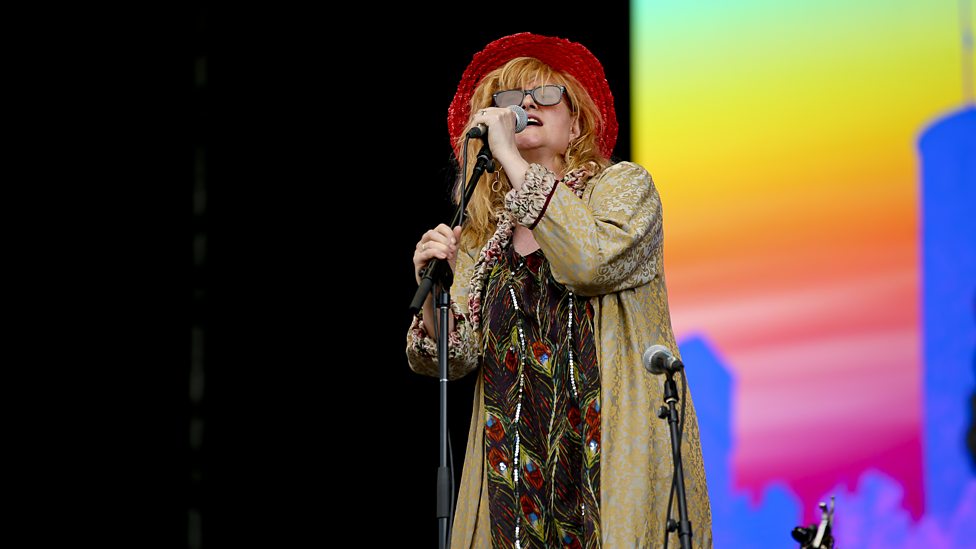 Scotland's own Eddi Reader performed to a home crowd for the Radio 2/3 Main Stage in Perth. The singer-songwriter and former Fairground Attraction member performed classic 1988 hit Perfect and, with the sun shining down, it was quite frankly pretty damn perfect.
Phoebe Bridgers - 6 Music Recommends Stage, Belfast
Championed by lyrical heavyweights like Ryan Adams and Conor Oberst, LA songwriter Phoebe Bridgers showcased her intricate and intimate alt-folk for a lunchtime slot on the 6 Music Recommends stage in Belfast.
Jamie Cullum - Main Stage, Perth
The first of two sets over the course of the weekend from the very hardworking Jamie Cullum. Taking to the Main Stage in Perth on Friday evening, there were lots of jazz piano, a touch of funk, some swing and a lot of dancing and jumping around from Cullum.
"I'm sorry for those of you that were expecting Justin Bieber," the jazzster told the crowd. "You got me instead." Coventry will get Cullum for his second Biggest Weekend set on Sunday. He better get hitting that motorway.
Courtney Barnett - Main Stage, Belfast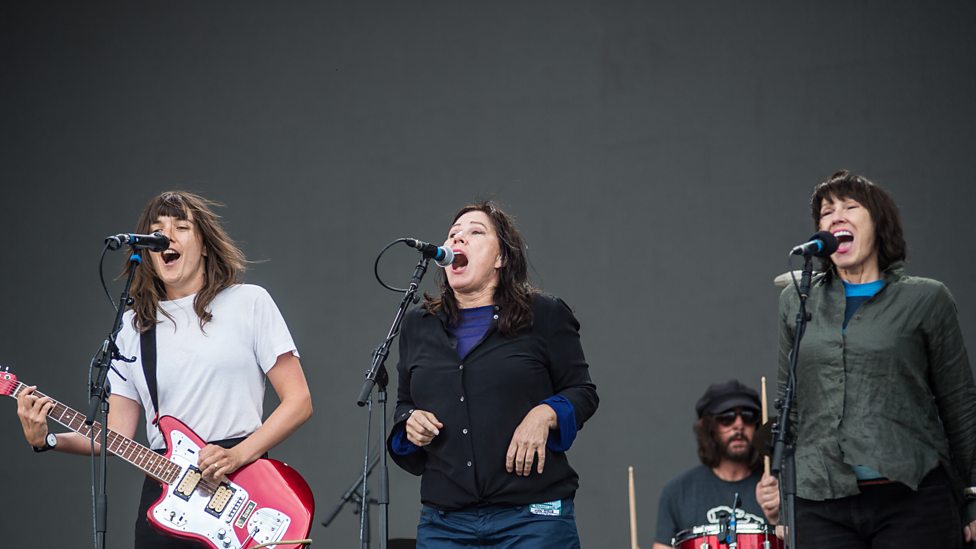 All the way from Oz, Courtney Barnett brought her deadpan, stream-of-conscious slacker-rock to Belfast's Main Stage, performing tracks from her wordy debut Sometimes I Sit and Think, and Sometimes I Just Sit and this year's follow-up, the less of a mouthful Tell Me How You Really Feel.
Barnett was even joined by Kim and Kelley Deal, whose band The Breeders followed Barnett's set. You'd assume they met backstage. The Biggest Weekend - bringing artists together.
The Breeders - Main Stage, Belfast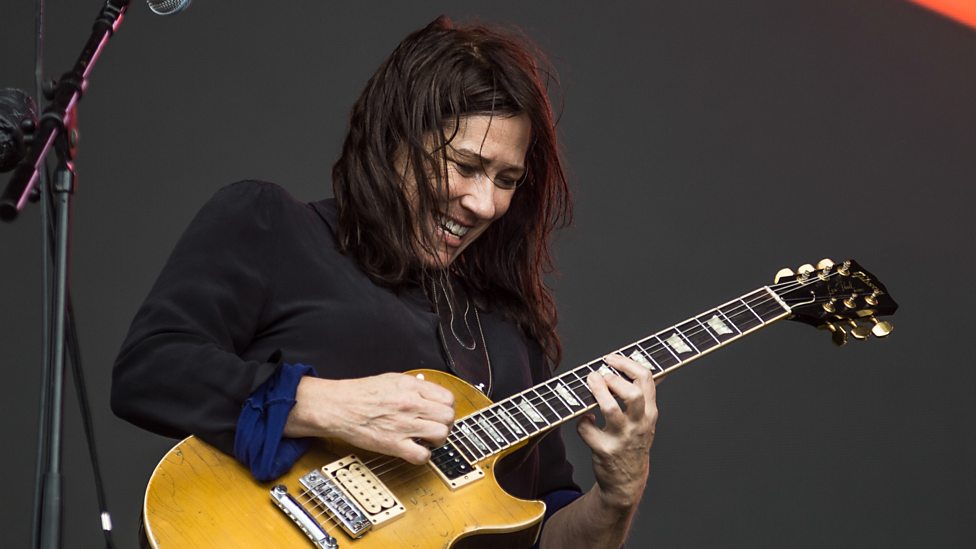 Having already graced the stage after popping up during Courtney Barnett's set (not a bad little warm-up), The Breeders returned less than an hour later for a performance of their own. Barnett returned the favour too, bringing her band onto the stage to provide backing vocals for one of the tracks. The Deals' rendition of Cannonball, in particular, made quite the splash.