Music and bridges bring people together, so for BBC Music Day we're combining the two with a series of performances and collaborations on bridges across the country, from Tower Bridge in London to Bishop Bridge in Norwich. Here are a few highlights...
All across the UK
BBC Local Radio took it to the bridge for BBC Music Day with performances on bridges from Scotland to the Channel Islands
The Humber Bridge
As part of BBC Music Day All for One choir performed a very special version of Caravan of Love on the Humber Bridge.
Severn Bridge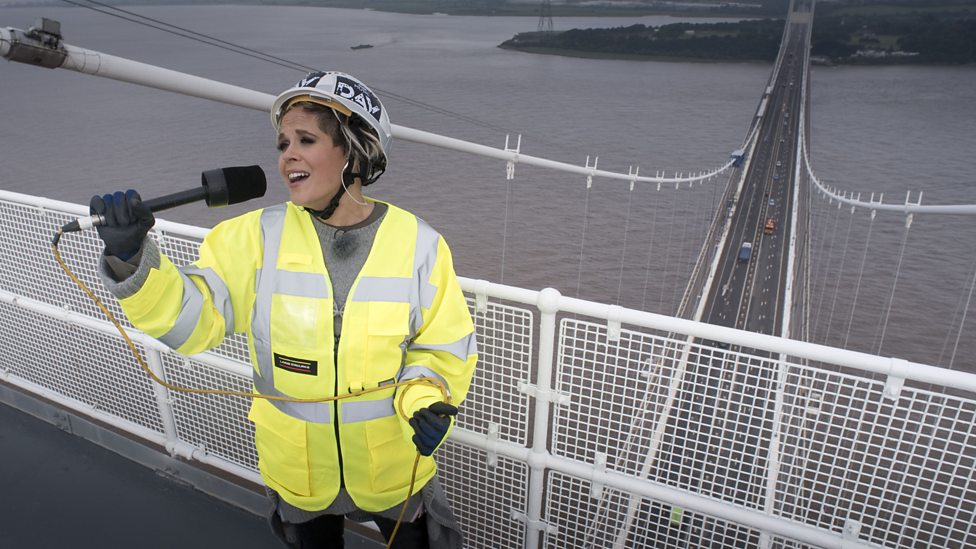 To kick off BBC Music Day, Grammy Award-winning singer-songwriter Amy Wadge braved the heights of the Severn Bridge between England and Wales to perform her own specially-written composition, with a bit of help from Only Men Aloud down on the ground.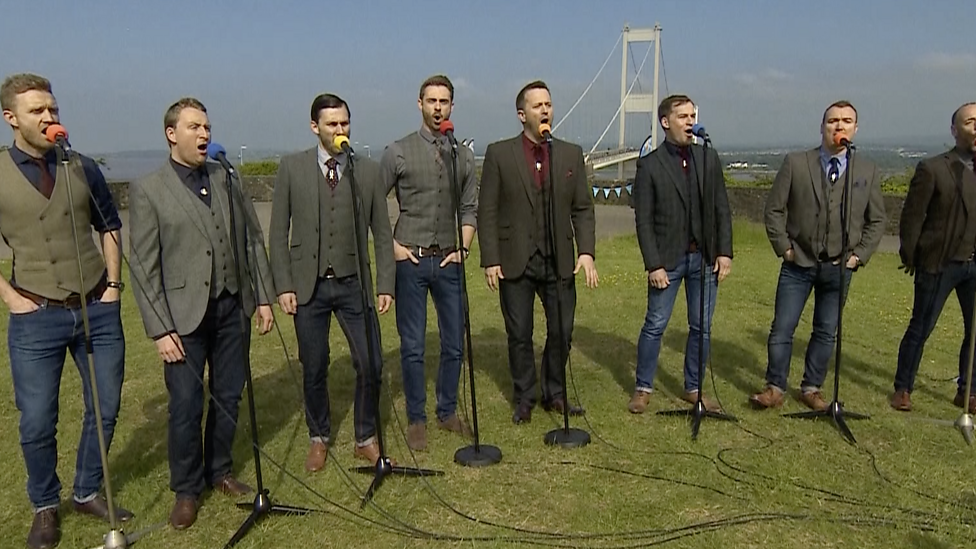 Only Men Aloud also treated us to a performance of Simon and Garfunkel's Bridge Over Troubled Water.
Tees Transporter Bridge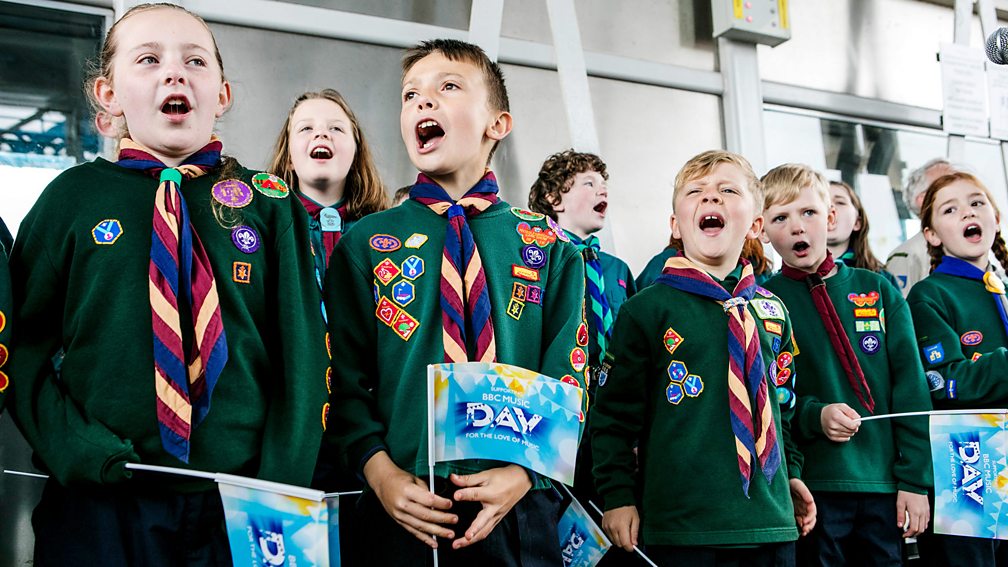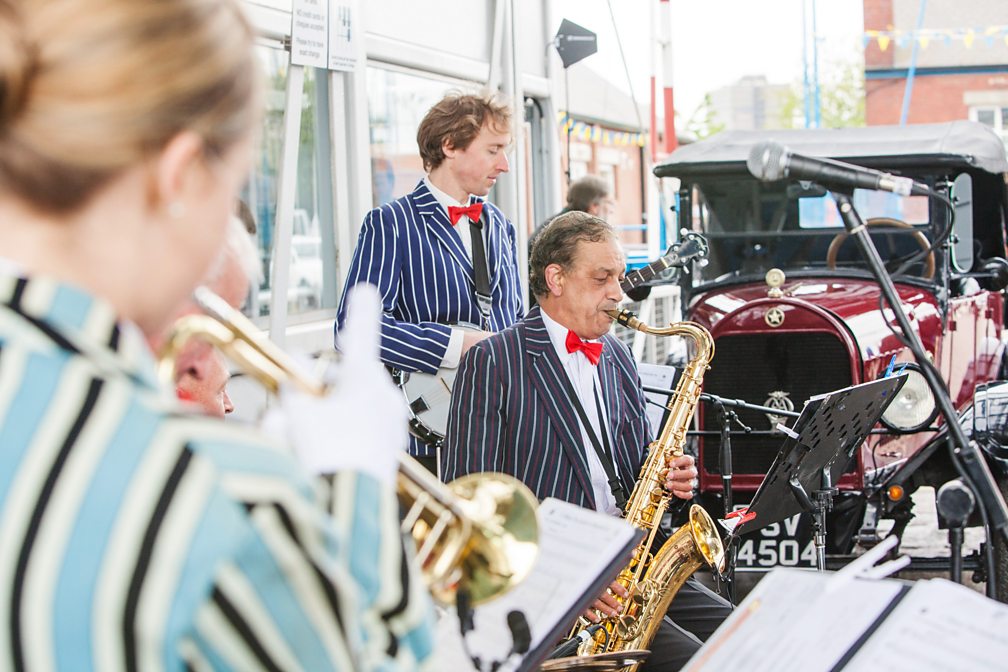 The Middlesbrough Scouts and Dixieland Jazz band Fidget Feet Collective performed for CBBC Newsround on the Tees Transporter Bridge.
Tower Bridge, London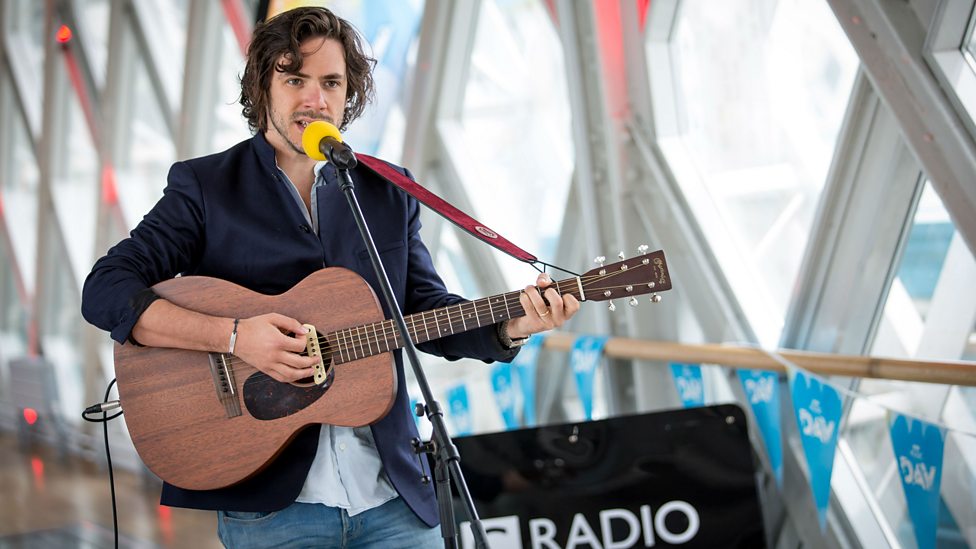 Italian-English acoustic singer Jack Savoretti played live on the glass-floored viewing platform of London's Tower Bridge.
Bishop Bridge, Norwich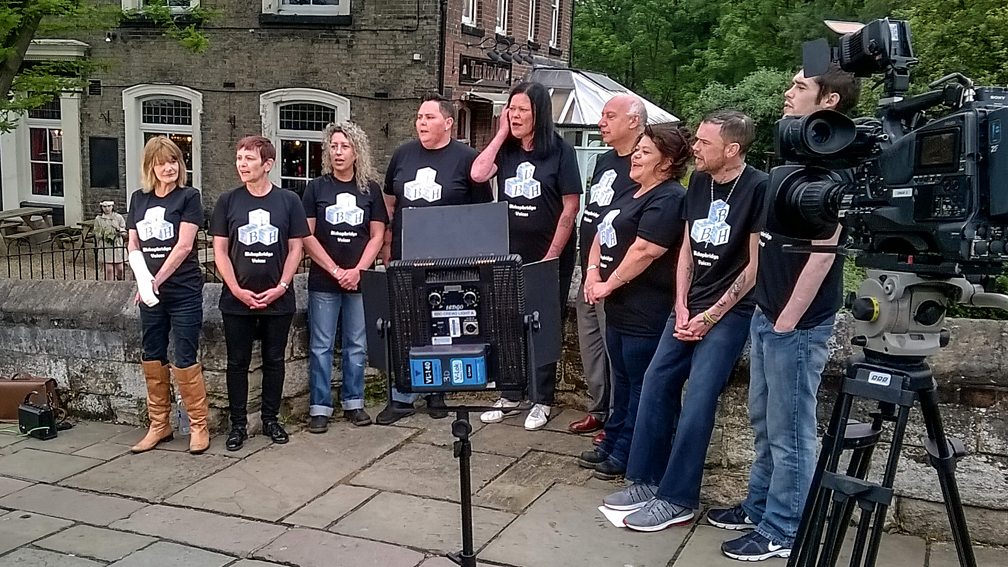 In Norwich a specially formed choir from Bishopbridge House, a charity which works with homeless people and those with addiction issues, got together for a very special performance on the 14th century Bishop Bridge.
Union Chain Bridge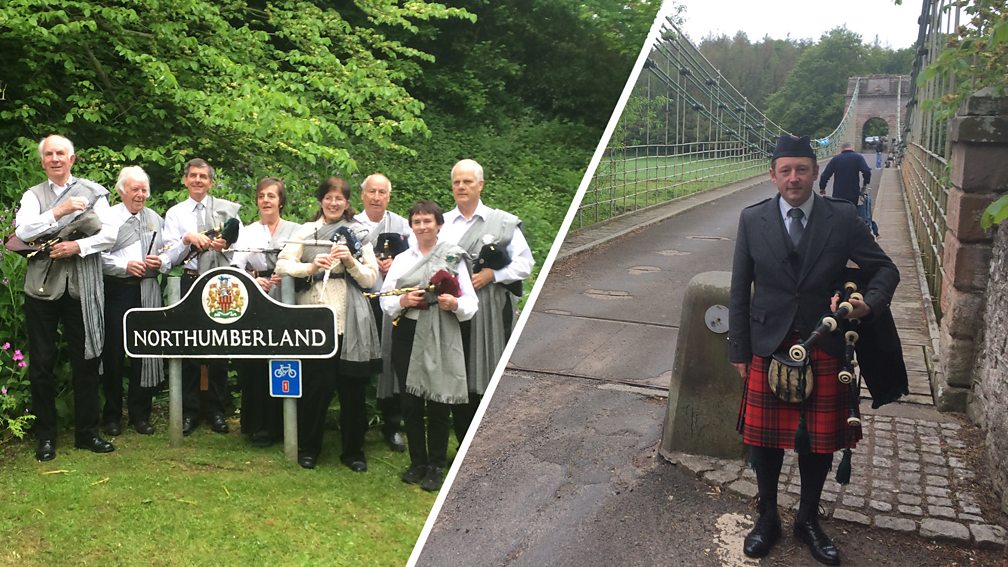 England and Scotland piped up on the Union Chain Bridge which links the two nations over the River Tweed, with Coldstream Pipeband Major Duncan Bell playing on the Scottish side and The Spittal Pipers performing at the England end.
Gateshead Millennium Bridge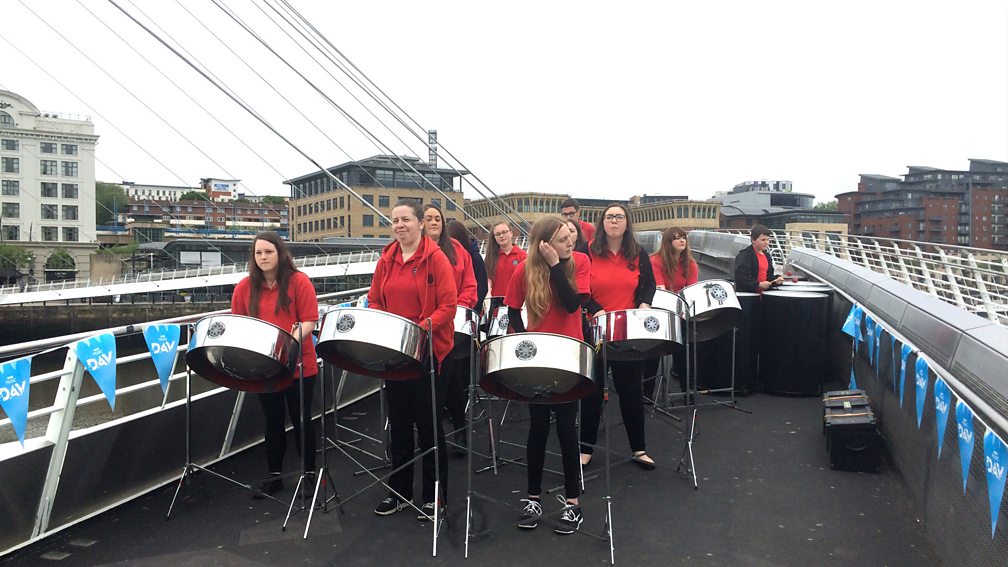 There was the sound of steel drums on the Gateshead Millennium Bridge spanning the River Tyne, as performed by the North Tyneside Youth Steel Band.
Bridge of Sighs, Oxford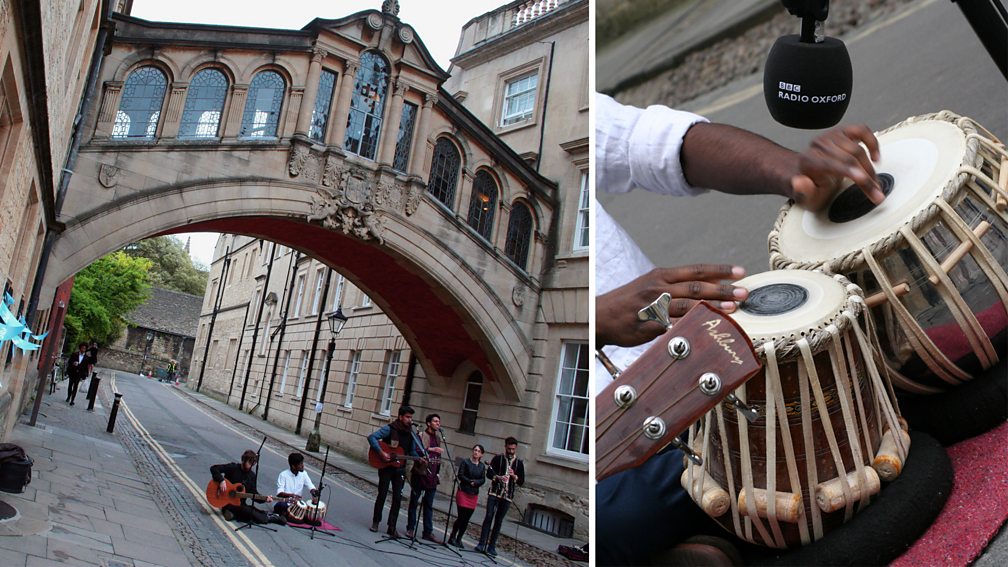 The Fusion Project performed Adele with an Indian twist underneath the Bridge of Sighs, which joins two parts of Hertford College, Oxford.
Love Lock Bridge, Birmingham
On Birmingham's Love Lock Bridge local singer-songwriter Guy Jones performed for BBC WM...
...and so did Ocean Colour Scene frontman Simon Fowler.
Tadcaster footbridge, Yorkshire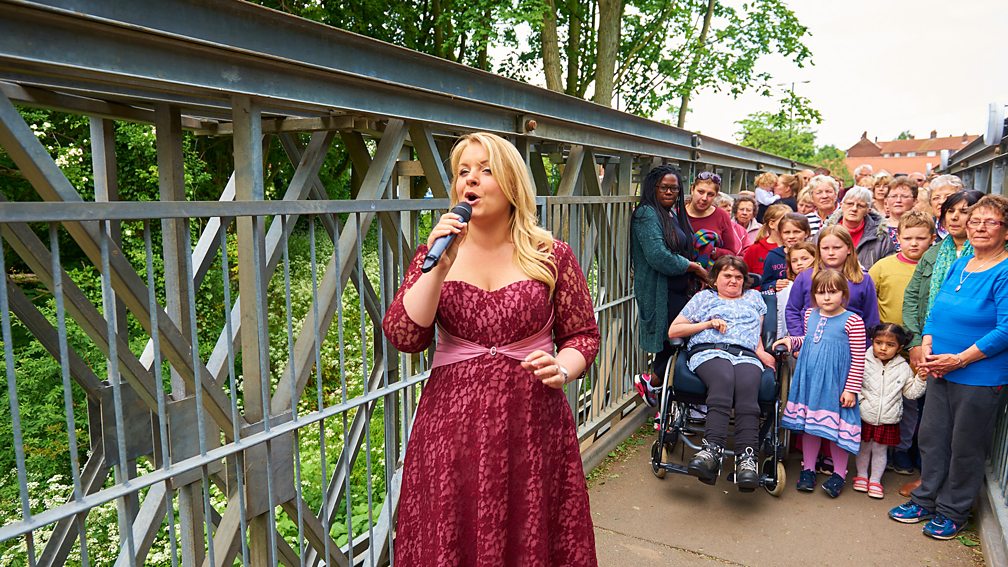 After the original Tadcaster Bridge over the River Wharfe in Yorkshire partially collapsed during floods last year, soprano Rebecca Newman took to the newly-built temporary footbridge to perform the rather fitting Bridge Over Troubled Water.
Humber Bridge
The All for One Choir performed the Housemartins classic Caravan of Love at the Humber Bridge AND they gave us a Mexican wave.