With Prom 6, attention is turned to the music of the soul. The second-ever Gospel Prom is the the first of this season's Late Night Proms and features some of the UK's greatest vocal talent - singers Israel J Allen, Tehillah Daniel and Dawn Thomas Wallace as well as the London Adventist Chorale, London Community Gospel Choir, a special 'super choir' of British gospel singers and saxophonist YolanDa Brown.
And, as a special guest, Michelle Williams, formerly of Destiny's Child, will take her place at the Royal Albert Hall for what promises to be an all-singing, all-dancing Prom party.
To celebrate this joyful occasion, here are just 10 of the wonders gospel gave the wider world of music:
1. A musical education for stars like Nina Simone
There's a strong case to be made for the church being not just a moral educator, but a musical one, especially for children from poor backgrounds. Nina Simone, for example, who was the sixth child of eight, began playing the piano at the age of three, learning the hymn God Be with You 'Til we Meet Again and performing at her local church. Laura Mvula, tracing the influence of gospel in her music for a 2014 BBC documentary Nina Simone & Me with Laura Mvula discovered that her bullish sense of authority and stern delivery came partly from the strident feel of the music (her mother was a Methodist minister, too). She also made good use of the audience participation elements, the call and response, in songs such as Sinnerman.
2. Soul music's vocal ecstasy
Many performers have been happy to take credit for the development of soul music in the late 1950s and early-60s, but most agree (including Cody Chesnutt, above) that soul came from a crossover between the sophistication of popular jazz, the dance energy of rhythm and blues and the vocal ecstasy of gospel. It was a controversial union at the time, with singers from Sam Cooke to Ray Charles facing stiff criticism for taking the church's best musical ideas into the charts with secular lyrics. Little Richard and Al Green even made the return journey, abandoning secular music to return to singing praises to God.
3. Aretha Franklin's pop career
While other gospel singers were accused of selling out their God-given talents in the early 1960s, Aretha Franklin, a star in her father's church, a gospel wonder from the age of 14 and arguably the finest soul singer in recorded music history, initially struggled to make headway. A suitably Biblical seven long years she struggled in the pop world, making passable but unspecial records on Columbia Records. A change of label to Atlantic Records saw her go back to the sound of her roots - strident, churchy piano playing and some churchy new songs, including I Say a Little Prayer - and the hits soon followed.
4. A sense of musical community
This wonderful two-part BBC World Service documentary by Alvin Hall tackles the debate of whether commercialism and celebrity have taken over gospel, and it also examines gospel's ongoing influence on secular music. "Can gospel actually be gospel if it entertains as well as praises the Lord?" Hall asks before discussing the pioneers of popular gospel, such as Mahalia Jackson. Hall finds out that gospel still plays an important role in African-American communities and also that it's hard to separate gospel from African-African musical expression it general, right up to the modern day.
5. Reggae's moral core
Without the deep vein of spirituality coming from first gospel and then soul music, it's debatable as to whether Jamaican music would have developed in the way it did. And certainly Jamaican musicians were hugely influenced by soul music during the late-1960s, as they made the shift from ska to reggae, using soul's church roots to incorporate intensely devout ideas from the Rastafarian religion. Satta Massagana by The Abyssinians (here played expertly by Gospel Prom performer YolanDa Brown) has been taken up as a Rastafarian hymn. Its title means "he gave praise" in Amharic, the principal language of Ethiopia, Rastafarianism's spiritual home.
6. Rock 'n' roll guitar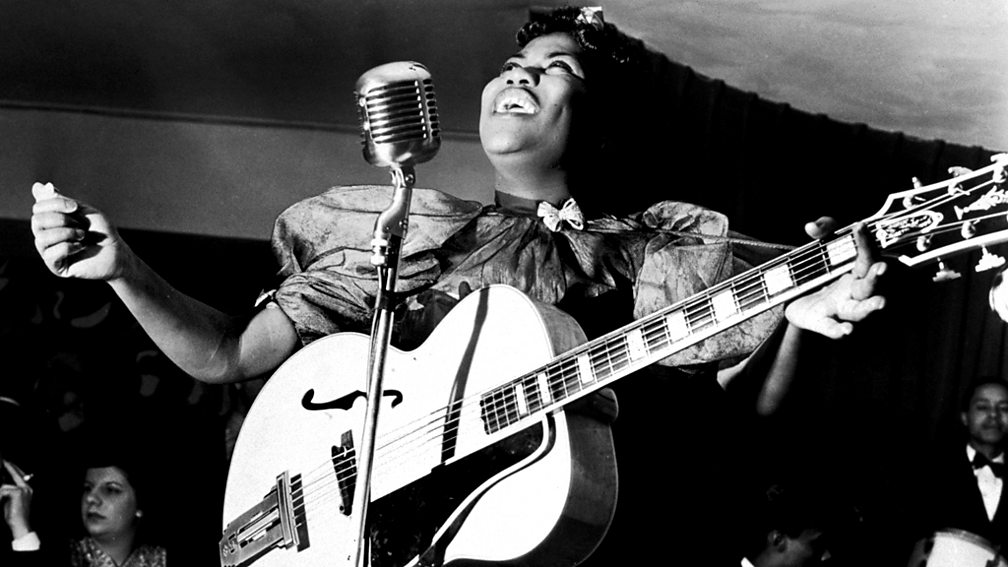 In the 1940s Sister Rosetta Tharpe played a highly significant role in the creation of rock 'n' roll, belting out highly energetic gospel songs with wild abandon (of the sort that caught the ear of young Elvis Presley) while playing the kind of feverish electric guitar runs that would influence the likes of Chuck Berry, and thereafter an entire generation of rock guitarists. Brought up by her evangelist mother, Sister Rosetta honed her uniquely joyful style performing at Roberts Temple, Church of God in Christ in Chicago, before signing her first record deal at the age of 23.
7. A face-lift to old Anglican hymns...
Oh Happy Day is one of the most instantly recognisable gospel songs of all time, and it has a remarkable story, beginning life as an 18th century British hymn, before being given a new melody and chorus in the 19th century and shifting from waltz time to 4/4 in the 20th courtesy of Edwin Hawkins, who also cut the verses and left that ringing refrain. It's a song about looking forward to bliss and, by implication, not getting it just yet - a sentiment anyone mired in the horribleness of the modern world can relate to, and one that is central to gospel's emotional impact. As such, it's been covered by hundreds of artists, from Aretha Franklin to Nick Cave, and also inspired George Harrison to write his own gospel tune, My Sweet Lord.
8. ...and modern rock songs
A gospel choir can work wonders on any song, as it did on Hallelujah, Leonard Cohen's 1984 secular hymn to love - a song with a stranger story than most. First John Cale stripped away the choir with his 1991 cover, before Jeff Buckley ramped up the sighing romantic tension in 1994 with his quieter and more intimate take. Faced with trying to match or better all previous versions, 2008 X Factor winner Alexandra Burke says in the above clip that she needed to make it her own, and that meant "Whitney-fying" it - putting the choir back, inserting a pop key change, and making it more like a gospel song than it had ever been before.
9. A voice for hope
Choral singing is a bedrock of many faiths, an act of common worship that does not require special training in an instrument. It's a welcoming, immersive and deeply emotional way to experience music. A gospel choir is merely an extension of this, putting together a bulldozing ensemble of the most powerful voices, all belting out punchy, rhythmic harmonies with breathtaking power. That's why they are routinely asked to lend vocal muscle to enormous pop ballads, and it's a small wonder that gospel choirs across the world have become rallying points for beleaguered communities.
10. Destiny's Child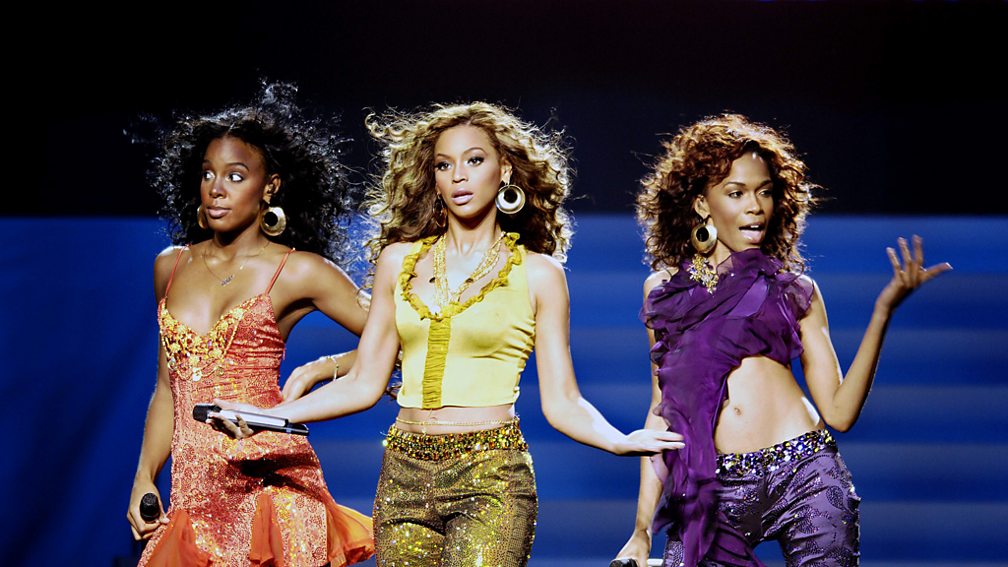 The church roots of Destiny's Child run deep, from their name, which is taken from the book of Isaiah, to their early presentation as wholesome, respectful girls (who also happened to take no nonsense from the feckless men in their lives). Michelle Williams (above left), the group's expert in the field, made her first public performance in church, and honed her harmonic chops in gospel groups United Harmony and Chosen Expression before joining the group. When Destiny's Child took a hiatus in 2002, she returned to her first musical love, releasing Heart to Yours, the best-selling gospel album of the year. The group were last seen on stage together at the 2015 Stellar Gospel Music Awards, singing Michelle's song Say Yes, only a month after Beyoncé brought the Grammy Awards to a halt with a rendition of Take My Hand, Precious Lord.
Related links