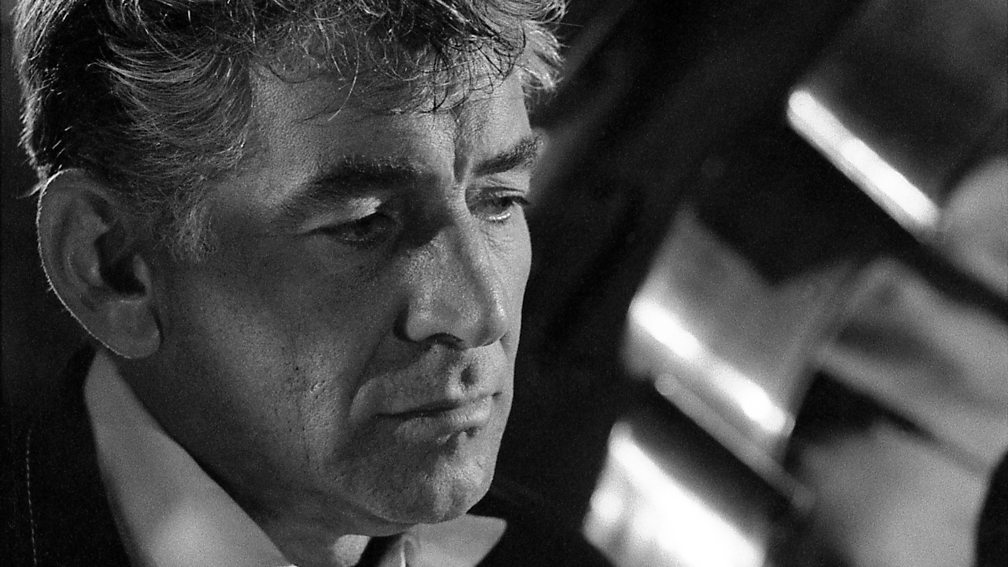 Bernstein the pianist
Born to Ukrainian Jewish immigrants in Massachusetts, USA, the young Leonard ("Lenny") Bernstein was a frail, lonely child. His life was transformed when the family agreed to take care of a relative's piano as she went through a divorce. He begged his parents for piano lessons, but his ability soon outstripped that of his neighbourhood teacher. He started lessons at the New England Conservatory of Music aged just 12.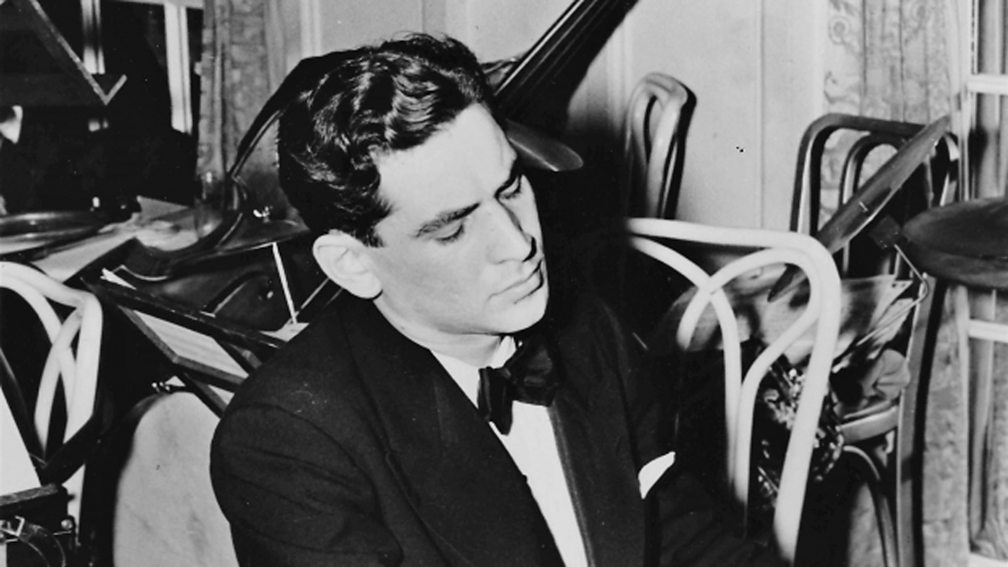 Image courtesy of The Leonard Bernstein Office Inc.
Although Bernstein's mother encouraged his talent, his businessman father was extremely reluctant to let Lenny pursue a career in music. According to Bernstein's biographer, Joan Peyser, Sam Bernstein didn't want to see his son end up "playing piano under a palm tree in some cocktail lounge". It was clear that he had little idea how talented young Lenny really was. He could easily have pursued a career as a concert pianist, had it not been for the success of his composing and conducting.
Bernstein the composer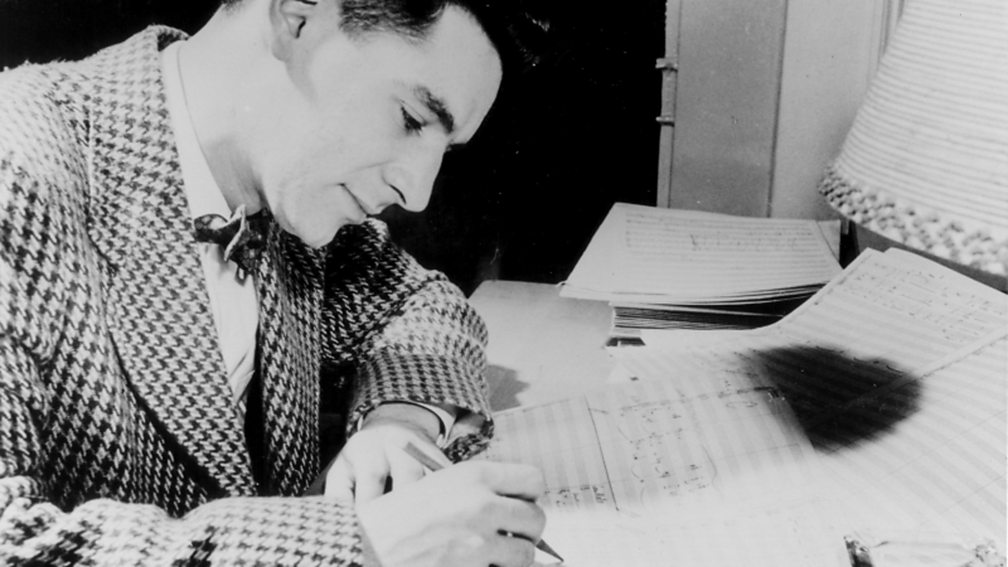 Image courtesy of The Leonard Bernstein Office Inc
Bernstein the conductor
Bernstein's breakout conducting gig was a bit of a fluke. In 1943, the 25-year-old had only just been made assistant conductor of the New York Philharmonic Orchestra when its guest conductor, Bruno Walter, was taken ill. The orchestra's musical director was snowed in miles away, so Bernstein was hauled out of bed and told he must conduct the orchestra later that day at the Carnegie Hall.
According to a 1989 interview, a local pharmacist gave Bernstein a couple of pills to help him prepare for his debut (probably a barbiturate to calm him down and an amphetamine to perk him up). In the event, Bernstein chose not to take them, flinging the pills into the wings as he strode onto the stage.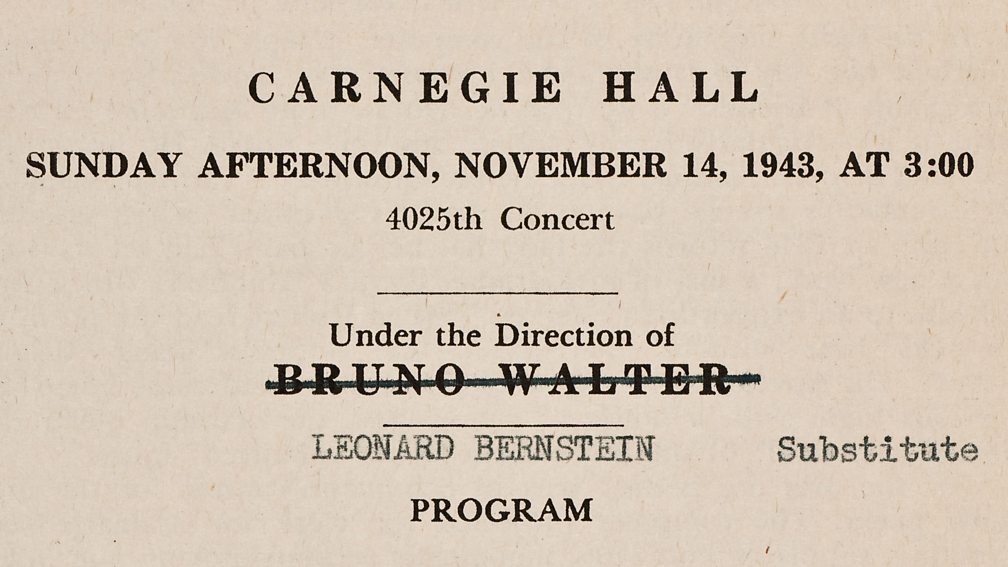 Image courtesy of the New York Philharmonic Leon Levy Digital Archives
The concert was a resounding success and the next morning Bernstein's dramatic story made the headlines of several major newspapers. The concert had been broadcast live on CBS Radio and, as a result, he became famous as a conductor almost overnight. Despite his youth, he went on to conduct many leading US and international orchestras before returning to the New York Phil in 1958 as their Music Director, the first American-born conductor to hold the post (and at 40, the youngest).
Bernstein's New York: Meet the modern musicians working towards the goals that Bernstein championed as a musician, communicator and humanitarian
Bernstein the broadcaster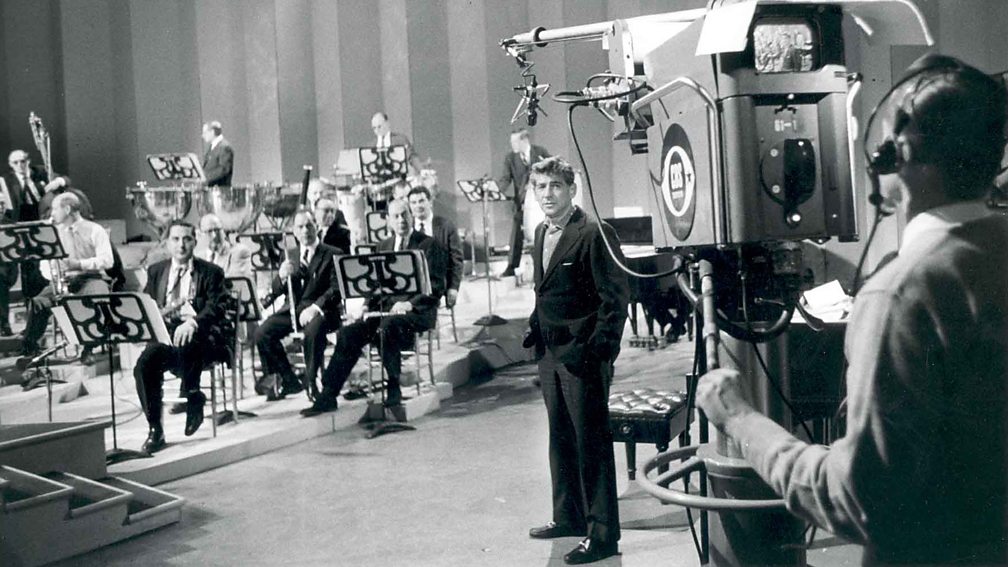 Photo by Bert Bial courtesy of the New York Philharmonic Digital Archives
Bernstein was hyper-aware of TV and radio's power to communicate music to huge audiences. His was a talent that would never be confined to the concert hall, and he conducted several televised concerts that were linked with era-defining events. For example, the day after the assassination of President Kennedy in 1963, Bernstein (who was a friend of the Kennedy family) conducted a nationally televised memorial concert featuring Mahler's Symphony No 2 – "Resurrection".
In December 1989, less than a year before his death, Bernstein conducted performances of Beethoven's ninth symphony – "Choral" – in both West and East Berlin, in concerts celebrating the fall of the Berlin Wall earlier that year. The East Berlin concert on 25 December was broadcast to an estimated audience of 100 million people worldwide, with the words of Schiller's "Ode to Joy" changed to "Ode to Freedom".
Bernstein the teacher
"I have been a compulsive teacher all my life,'' admits Bernstein in the opening of his 1982 documentary series, Bernstein/Beethoven. This was accurate. Bernstein had the rare gift of explaining and opening up classical music to people of all ages, without coming across as loftily academic or cheesily patronising.
He taught orchestral musicianship and conducting at a variety of institutions throughout his life, but his public education career started in earnest in 1954, with a series of television lectures on the CBS arts programme Omnibus. He went on to deliver a long-running series of televised Young People's Concerts for CBS, which made him an even more well-known figure. You can find most of the 53 lectures he recorded online.
Bernstein the human
Bernstein's musical achievements were extraordinary, but the rest of his life was fascinating too. His was a complex personality, riddled with contradictions. He was, as a colleague described him, "a gay man who got married" (to a woman); a politically outspoken artist who was at one time blacklisted by the CIA; a mythmaker who, though born a middle class prodigy, would nonetheless claim to have grown up in poverty; a heavy smoker who consistently ignored doctors' advice to stop, even when diagnosed with the condition that would ultimately kill him.
Bernstein died of a lung disease-related heart attack on 14 October 1990, aged 72, just five days after announcing his retirement from conducting. His immense legacy is explored at the BBC Proms 2018. For full details, see the Proms website.
The Bernstein Files: Why did the US government spy on Leonard Bernstein for over three decades?