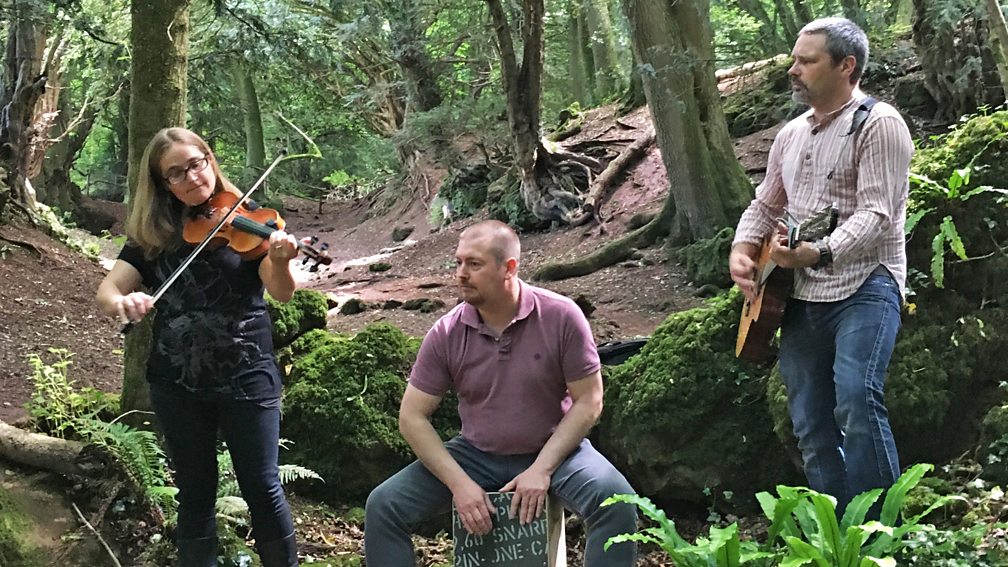 The Six Foot Way performing in Puzzlewood
The Wye Valley and Forest of Dean embraced BBC Music Day and put on musical performances in some unusual and inspiring locations.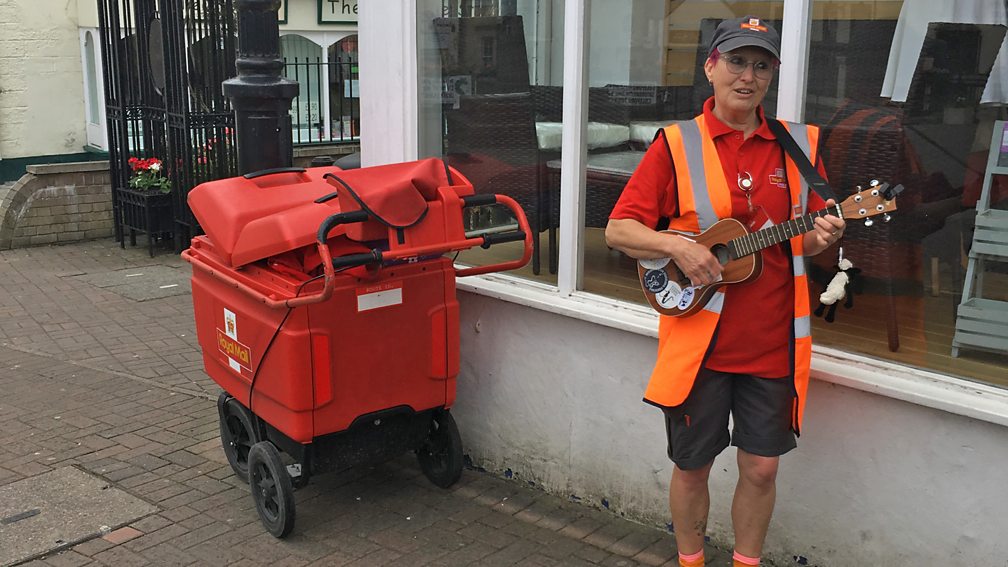 Post lady Janice Lightly playing the ukulele on her morning round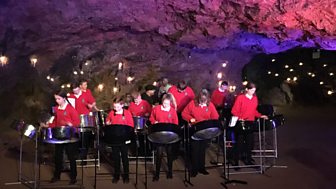 A performance in Clearwell Caves
How the day unfolded
9:00 Local post lady playing her Ukulele on her morning round in Coleford Town Centre.
10:00 Folk duo Silurian performing on the iconic Monnow Bridge in Monmouth.
10:30 Singer songwriter Kieran Marsh performing on a Canoe on the River Wye.
12:00 Performance 'up in the trees' at Beechenhurst.
12:15 'P-Way' trackside performance at Dean Forest Railway.
14:00 Pandemonium, a group from Lakers Secondary School performing with their Steel Pans in one of the caverns at Clearwell Caves.
14:20 Harpist Bob Swannock performing in Clearwell Caves.
15:00 The Six Foot Way folk Band performing an acoustic set in the ancient woodland at Puzzlewood.
15:30 Travelling performance around Coleford Town on a vintage traction engine.
16:00 To close the day, a bagpipe performance by Ron Mudie on top of Coleford Clock Tower.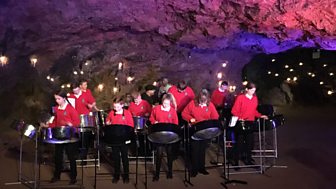 A performance in Clearwell Caves