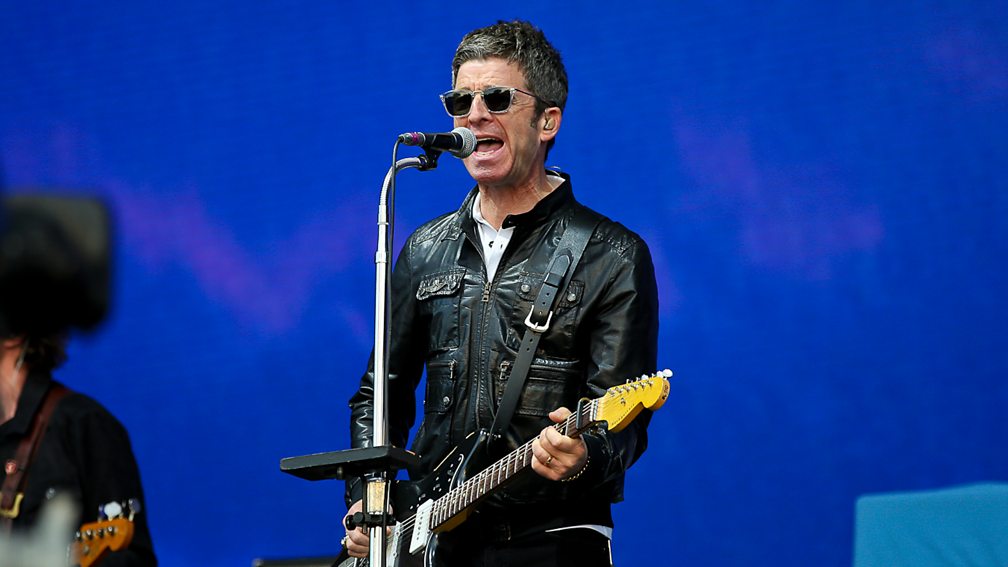 It's been a scorcher of a second day at The Biggest Weekend, with thousands of sun-kissed fans enjoying the hearty smorgasbord of awesome music in Swansea, Perth and Belfast.
With headliners Sam Smith, Noel Gallagher's High Flying Birds and Underworld bringing a sweltering Saturday to a close, there was also stunning sets from the likes of Scottish hip-hop trio Young Fathers on the 6 Music Main Stage in Belfast, Ed Sheeran for Radio 1 in Swansea and Emeli Sandé in Perth at the Radio 2 leg of the festival.
Check out the best bits from Saturday below...
Noel Gallagher's High Flying Birds - Main Stage, Perth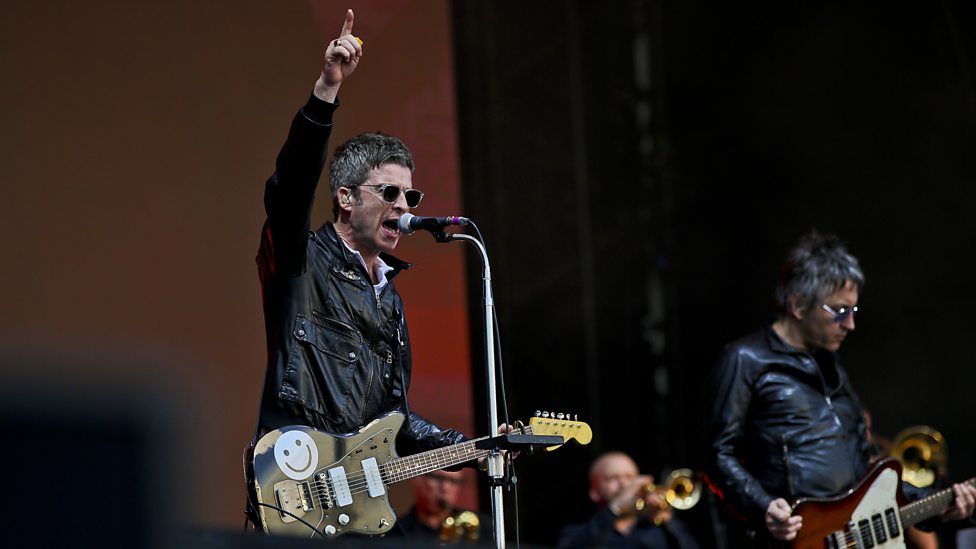 Being the first Gallagher brother to play the Biggest Weekend is an unenviable responsibility. Noel needed to set the bar high with his headline set for Liam to follow on the Sunday. So how did he do? Kicking off with the triple whammy of a cinematic Fort Knox, the tin-whistling Holy Mountain and It's A Beautiful World from his latest High Flying Birds album, Who Built The Moon?, was certainly one way to stamp an authority.
Chants of "Here we f***ing go" went up from the crowd as green flares were lit following In The Heat Of The Moment, but the crowd were told to calm down with Noel responding, "not quite yet" with a wry smile. That moment would come soon enough during the first Oasis track of the evening, Little By Little, which was greeted with the sort of reaction you'd expect from an absolute superb sing-a-long like that.
As Liverpool went 2-1 down to Real Madrid in the Uefa Champions League Final, Noel, a Manchester City fan (he even had his team's flag draped over his amp), took great delight in reveling in their misfortune. He said: "There are some Liverpool fans on the stage right now, they're absolutely dying."
Crowd-pleasing Oasis tracks came thick and fast with Half The World Away and Wonderwall, the later sounding more like Ryan Adams' cover version rather than the original written by Noel. The set finished with Go Let It Out, Don't Look Back In Anger (a track that has taken on a new poignancy after being adopted by the people of Manchester following 2017's bombing) and a cover of The Beatles' All You Need Is Love. So congrats all round to Noel Gallagher's High Flying Birds, it's now over to you R Kid.
Ed Sheeran - Main Stage, Swansea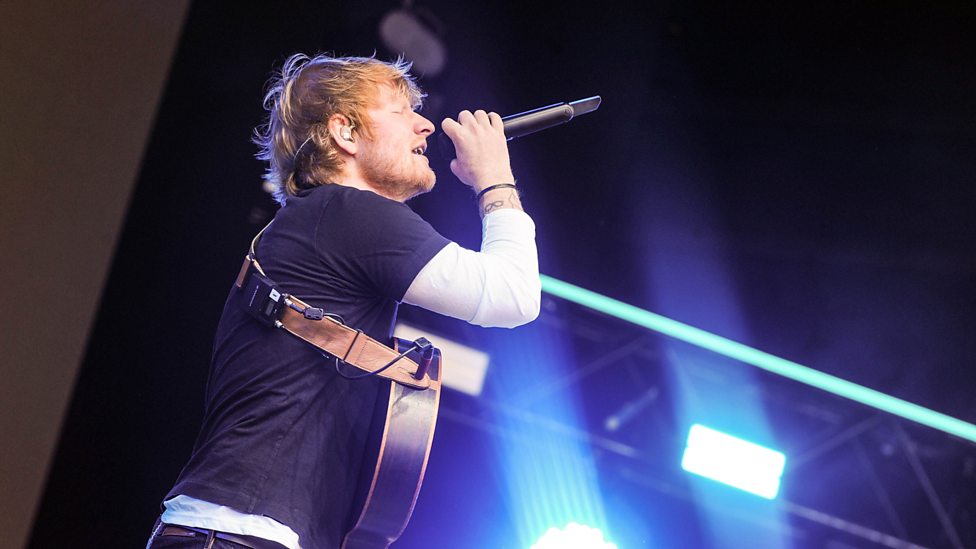 It's not every day you see a superstar performing at lunch time, but that's what Biggest Weekend offered up in Swansea on Saturday. Taking to the stage at midday after performing in Manchester the night before (and later in the day too), Ed Sheeran didn't hold back from the get-go, telling fans he wanted to get their voices going. "Even if you don't know the words, make them up," he urged the crowd, "You have to sing something". A good part of the estimated 52,000 that arrived early did just that, singing every word back at the star and threatening to drown out Sheeran's own looped vocals on occasion. The world's best warm-up set? Probably.
Sam Smith - Main Stage, Swansea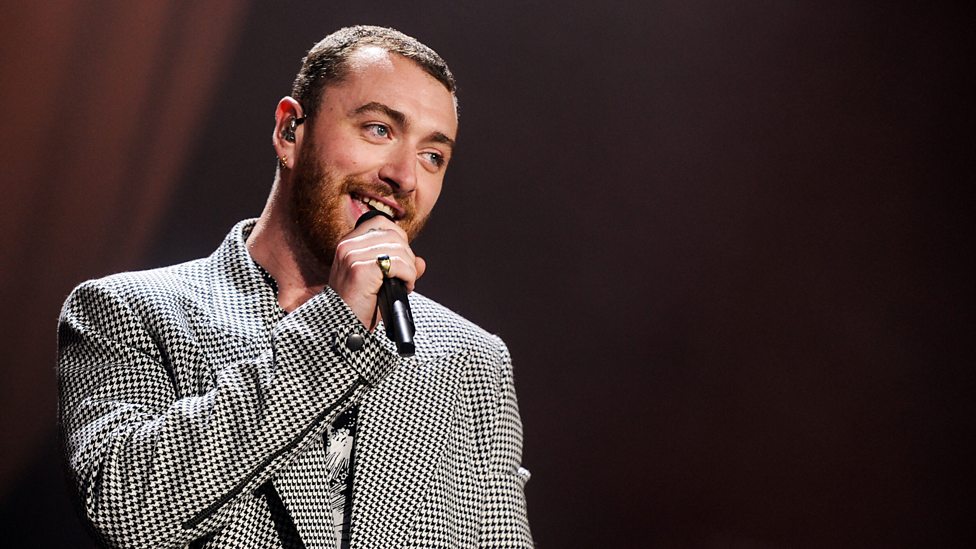 If there's a natural successor to George Michael, it's surely Sam Smith; his voice is syrupy-soulful, he oozes cool and has a Cheshire cat smile that just makes your heart melt. Tonight's headline set on the Main Stage at Radio 1's leg of the Biggest Weekend in Swansea is the moment he stepped up to that lofty mantle.
"Hello Swansea. Have you had a good day? It's such a beautiful day. Before we go further, I just want to saw a big thank you to all of you for coming to hear me sing," he said after I'm Not The Only One, before adding: "Are you going to sing along all night? I want to hear you!" The crowd answered his call by singing Like I Can at the top of their lungs. It was a beautiful moment, in a set full of some special ones. None more so than the haunting version of Lay Me Down, performed on the four year anniversary of his debut album In The Lonely Hour.
Years & Years - Main Stage, Swansea
The London synthpoppers' second album, Palo Santo, is released on 6 July, and it's going to be a high-concept affair, set on a distant planet in which humans, now an endangered species, are worshipped by an android society, and perform erotic cabarets for an android master known as the Showman. So yes: pretty sci-fi. Years & Years' stage set lived up to it in Swansea on Saturday, with a gleaming staircase and high platforms that shone with a dystopian sheen. Sultry single Sanctify was up first, with singer Olly Alexander sporting a very bold multi-tartan jumpsuit – not his only jumpsuit of the day, be warned – and trading moves with a snake-limbed dancer.
"We're SO excited to be back!" yelled Alexander as the trio segued into a euphoric Shine in the sunshine, with no fewer than three dancers stroking and adoring Alexander by the end. New single If You're Over Me, with its plinkily playful intro, went down just as well, as did Palo Santo's dreamy, dark-RnB title track – especially when the dancers stripped Alexander to a green, sparkly bare-chested number topped with a silver, long-trained dress, before he ascended on a moving platform, looking like a 10-foot tall galactic priest. By the time Worship and King brought things to a close with a rainbow confetti canon, Alexander had dropped another layer. "I'm just up here in a sparkly green jumpsuit, dunno about you," he giggled. We weren't, but he made us wish we were.
Chvrches - Other Stage, Swansea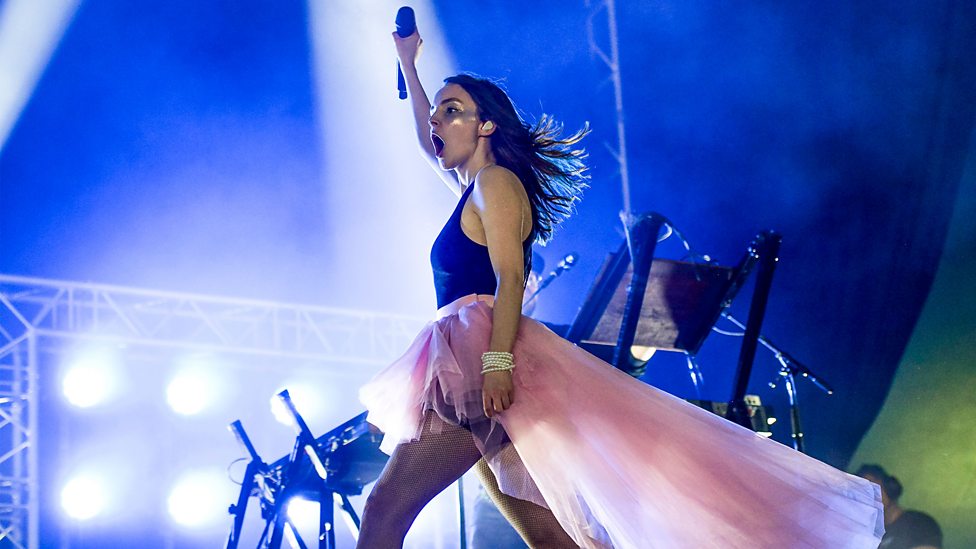 Love Is Dead, Chvrches' third album, came out just yesterday. Despite its maudlin-sounding title, it's mostly about hope and survival. Singer Lauren Mayberry has said that the record is about "coming to terms with the fact that there are great things in the world and there are awful things in the world, and that you can't get one without the other." The Glasgow trio's music has always been about overcoming, rising above and proving triumphant. Things were no different during their set Biggest Weekend in Swansea on Saturday, with every drum hit and synth line delivered with added intensity. They didn't even let a stray on-air curse word stop them or slow them down.
Sigrid - Other Stage, Swansea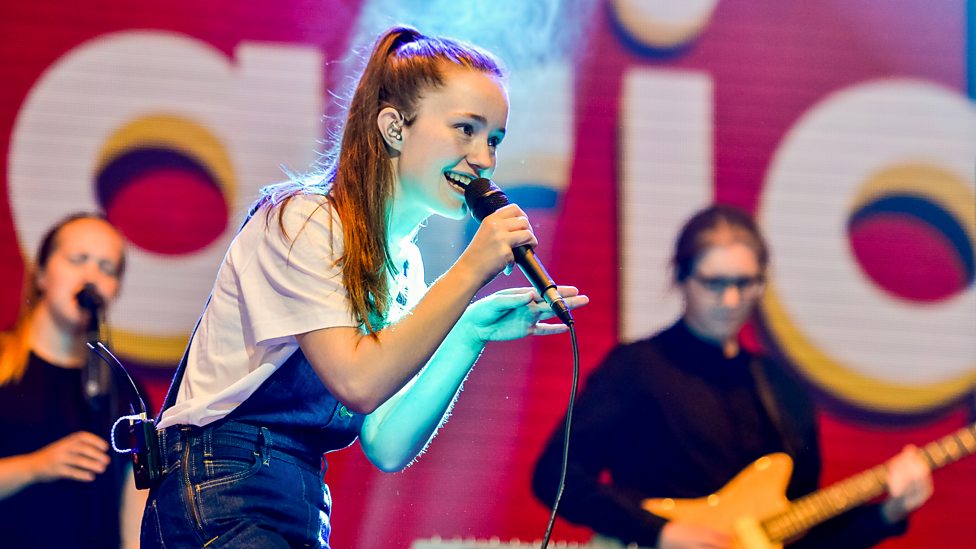 "We haven't played together for three weeks," enthused Norwegian pop force Sigrid, BBC Music's Sound of 2018 winner. "Which isn't that long but feels like an eternity, when we're so used to being on tour together!" Her excitement to be back with her crew was typical of the fresh-faced verve with which she bounced, dungaree-clad, into her Saturday early afternoon set. The band were black-clad, her stage-set minimal, but the songs were a rainbow of emotions, from Don't Kill My Vibe's cool tension to Plot Twist's fast-talking sass. Her intense ballad Dynamite had word-perfect front row fans welling up, while soaring new single High Five, paired a softly spoken verse with a punchy, combative chorus. It all climaxed, of course, in a high-octane version of Strangers.
Young Fathers - Main Stage, Belfast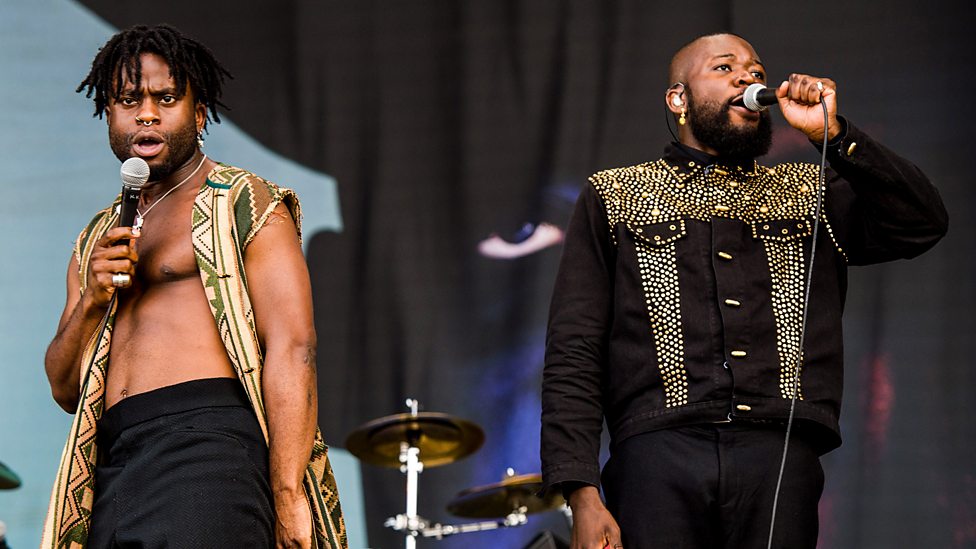 It's been four years since Young Fathers picked up the prestigious Mercury Prize for their explosive debut Dead. Since then, they've released two more albums - 2015's White Men Are Black Men Too and Cocoa Sugar, released this past March - and show no signs of slowing down. Their Main Stage set for 6 Music in Belfast was uncompromising and constantly enthralling, as Alloysious Massaquoi, Kayus Bankole and Graham "G" Hastings provided a triple threat of idiosyncrasy and intrigue. Look away and risk missing brilliance.
Emeli Sandé - Main Stage, Perth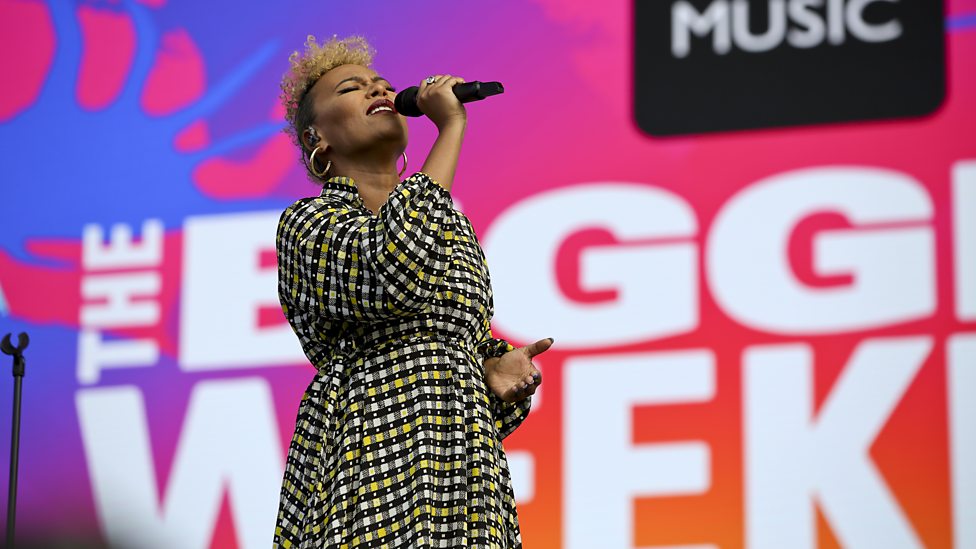 After being awarded an MBE by the Queen in last year's birthday honours, it's fitting that Emeli Sandé should grace the stage at the Radio 2 stage in Perth's regal Scone Palace. Kicking off her teatime set with 2016's Hurts, the Scottish songstress, backed by a full band including a brass section and trio of singers, said it was "good to be back in Scotland". A lung-bursting Heaven followed, before the powerful message of Breathing Underwater. But it was Read All About It, the track she performed at the London 2012 Olympic Closing Ceremony that will live in the memories. Ah, remember how good those Olympics were? Thanks Emeli for taking us back there.
Franz Ferdinand - Main Stage, Belfast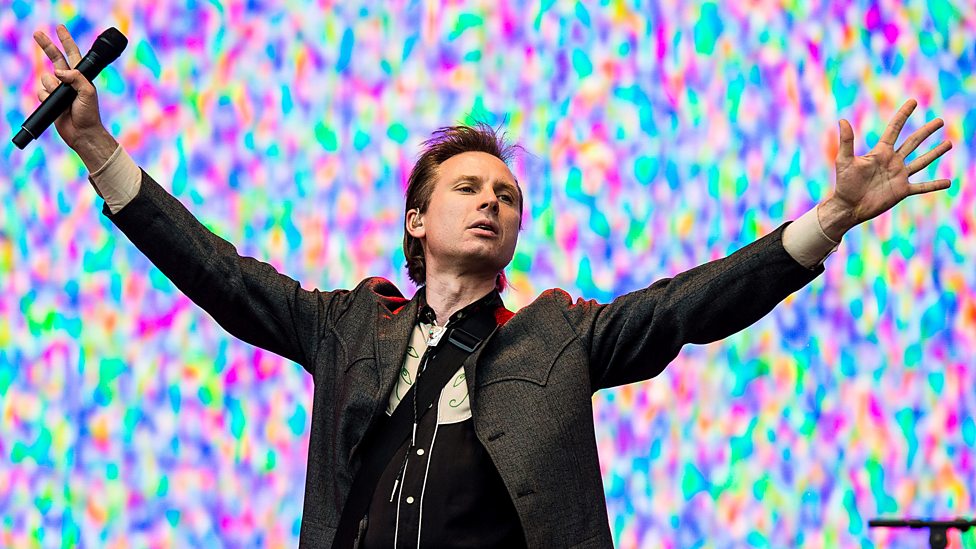 The Franz boys returned with their fifth album Always Ascending earlier this year with a rejuvenated passion. It had been a bit of a strange period for the Glaswegian band, first they formed a bizarre yet highly entertaining supergroup called FFS with legendary band Sparks, then founding member Nick McCarthy decided to call it quits. Julian Corrie, also known as Miaoux Miaoux, was drafted in as a replacement alongside guitarist Dino Bardot. But the shake-up has breathed new life into the band, and seeing them enjoying themselves as much as the crowd was an utter delight. Opening with the slow-burning title track from their latest album, things properly kicked up a gear with the early set drop of hit song The Dark of the Matinée.
An energetic Take Me Out was dedicated to Superorganism, who had played the 6 Music Recommends stage earlier in the day, and during the disco-stomp of Do You Want To, the band received a huge cheer when lead singer Alex Kapranos brilliantly altered the lyrics from "here we are at the Transmission party" to "here we are at the Biggest Weekend". They finished with a rave-y version of recent track Feel The Love Go. It's nice to have them back in this form.
Craig David - Main Stage, Swansea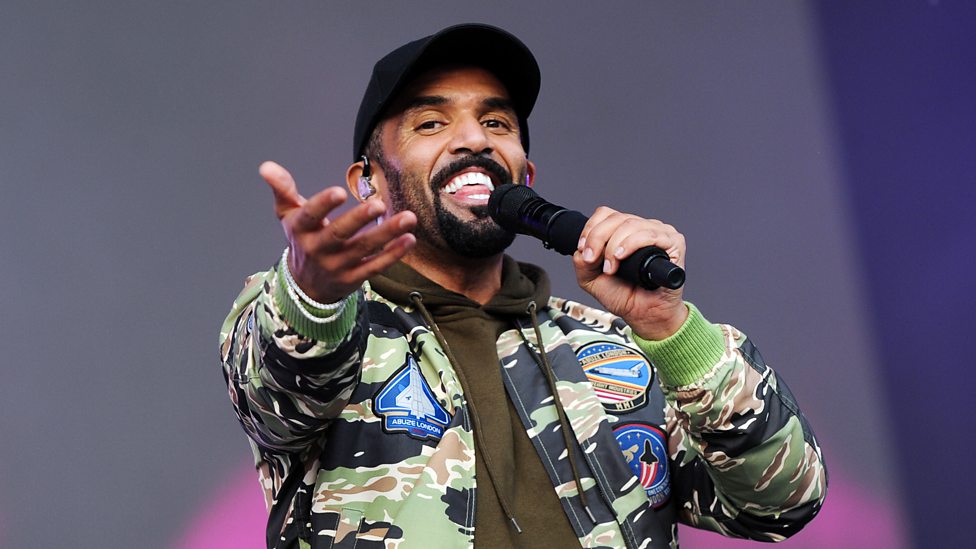 Some people's enthusiasm is dangerously infectious, and Craig David is definitely among them. His set was one wall-to-wall, ear-to-ear smile, from the upbeat, dancey newer tracks from this year's The Time Is Now like Heartline and Magic, to classic UK garage hits like Fill Me In and 7 Days. He's so happy, he says, "to play the older tracks from Born to Do It and to play some of the brand new stuff and see the love you guys are showing me". He's certainly full of love in return: no other artist this weekend has said Swansea so many times, in so many ways, and with such real feeling. Our personal favourite was "ain't giving up on you Swansea, noooo-oooo". Just when we thought he couldn't get any happier, CD is joined onstage by Dan from Bastille to sing their collaboration I Know You, and it was a truly joyous moment.
Bastille - Radio 1's Other Stage, Swansea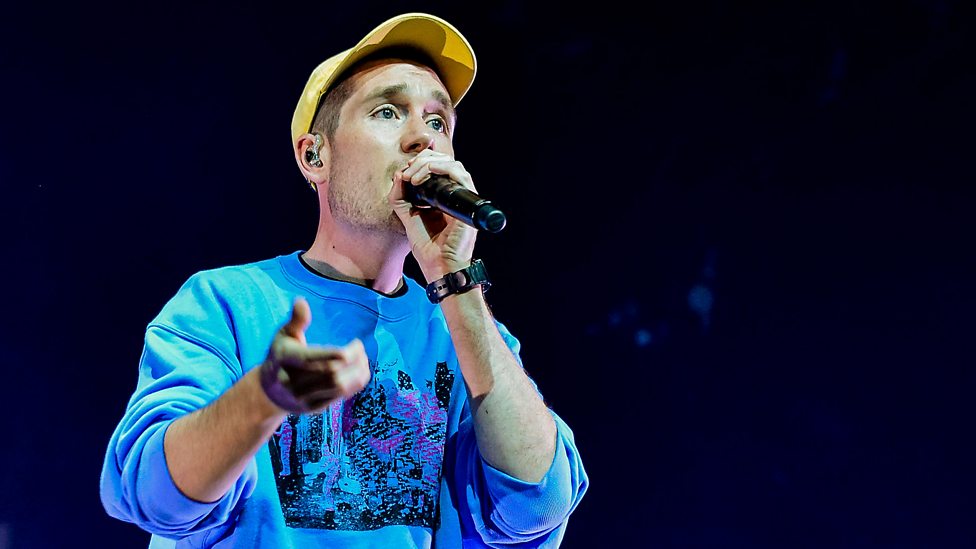 "There's gonna be a point in the song where I shout 'everybody get down'," explains Bastille's Dan Smith, "and that's your cue, if you're feeling really nice, to get down with me and then hopefully we'll all jump and down together and I'll look a little less stupid for a minute and a half."
Bastille, of course, are far too genuine to ever look stupid, and had the tent in the palm of their hands not just for Rhythm Is a Dancer, but right through the set from the moment they exploded on, with a fantastic brass section and choir, for a transcendent Good Grief. Backed also by an imposing giant digital clock, they promised a new album very soon. In the meantime they treated the packed crowd to such beloved classics as Laura Palmer, Flaws and Things We Lost In the Fire. Craig David joins Smith onstage for I Know You (yes, that's its second outing this evening). For rousing brand new single Quarter Past Midnight – the time flashes up on the giant clock – few people need to follow Smith's instructions "if you haven't heard it pretend you have", and confetti ribbons erupted from the ceiling at its climax. There was more confetti, and more delirium, for a closing Pompeii, the crowd delightedly taking the final "ehhh-eh-oh-eh-ohs".
Underworld - Main Stage, Belfast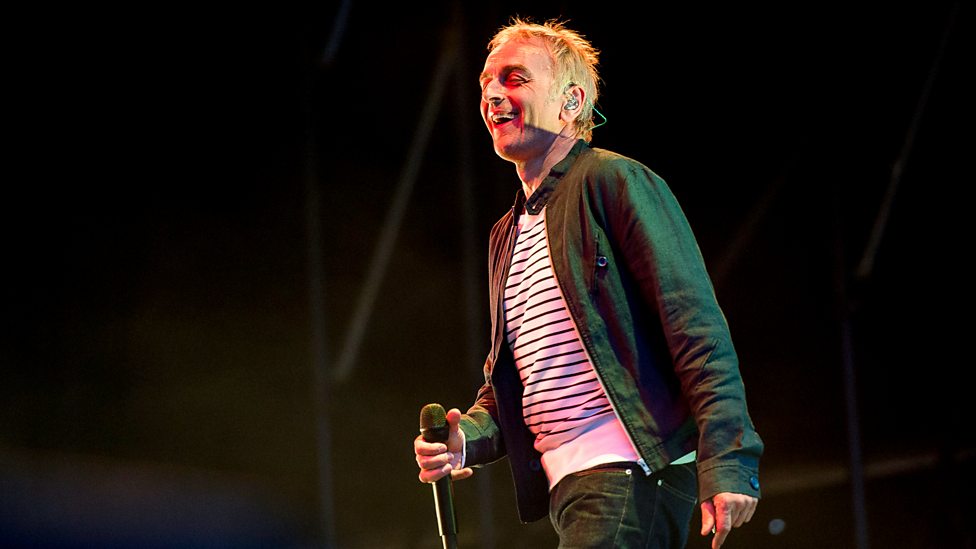 Who better to take Belfast into the night than dark electronica elders Underworld? From the minute Juanita throbbed out over the sound system, the Titanic Slipways are Rick Smith and Karl Hyde's haunted dancefloor. There's no let up, from Two Months Off to King of Snake to Low Burn. And there's the debut of brand new track, Bells & Circles, featuring none other than 6 Music's very own Iggy Pop!
"I wanna take all of you to Romford! Come and see Romford! Our spiritual home!" bellows Hyde before launching into classic track Rez. That's nice – it's not often you get an invite from the headliners, is it? There's better still to come, of course. "This is the first time we have ever performed this tradition Essex folk song here in Northern Ireland," Hyde announced before a brutal Born Slippy (Nuxx); not so brutal that you couldn't hear the screams of joy over the top, mind you.