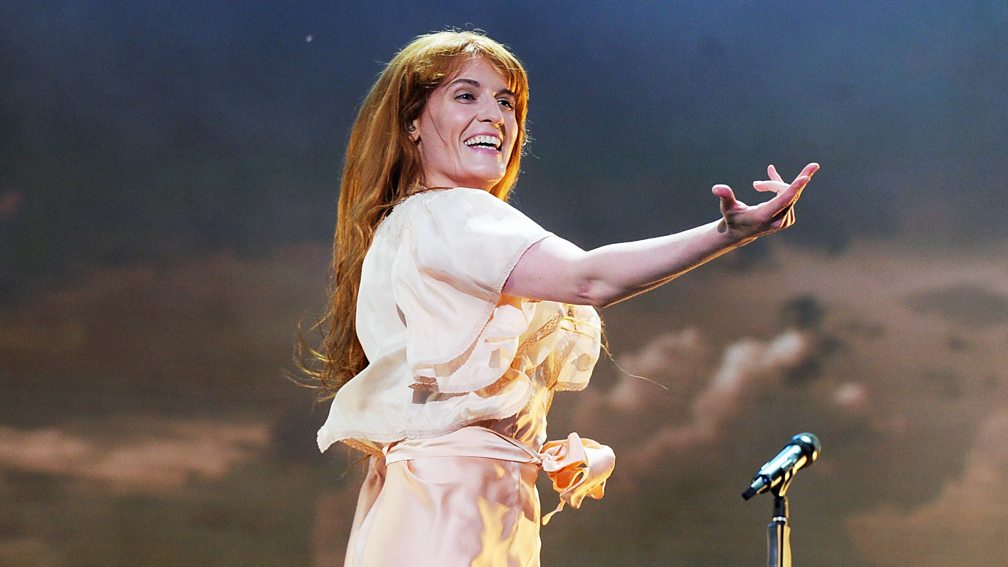 Jason Derulo, Main Stage, Swansea
Neither Miami's main man Jason Derulo nor his small army of bravely white-clad dancers was messing around in Wales on Saturday. His hit-packed set sent Swansea's energy levels through the roof, from Trumpets to Talk Dirty to a zinging Want to Want Me. As fan Josie put it, "why is every Jason Derulo song a banger?" At the end, Derulo thanked his dancers and "incredible band", but his DJ Jae Murphy was having none of this selflessness, asking the crowd to show their appreciation for a platinum-selling artist "with over 5 billion views on YouTube... international songwriter, the new king of pop Jason Deruuuuulloooooo!" You heard it here first.
Camila Cabello - Main Stage, Swansea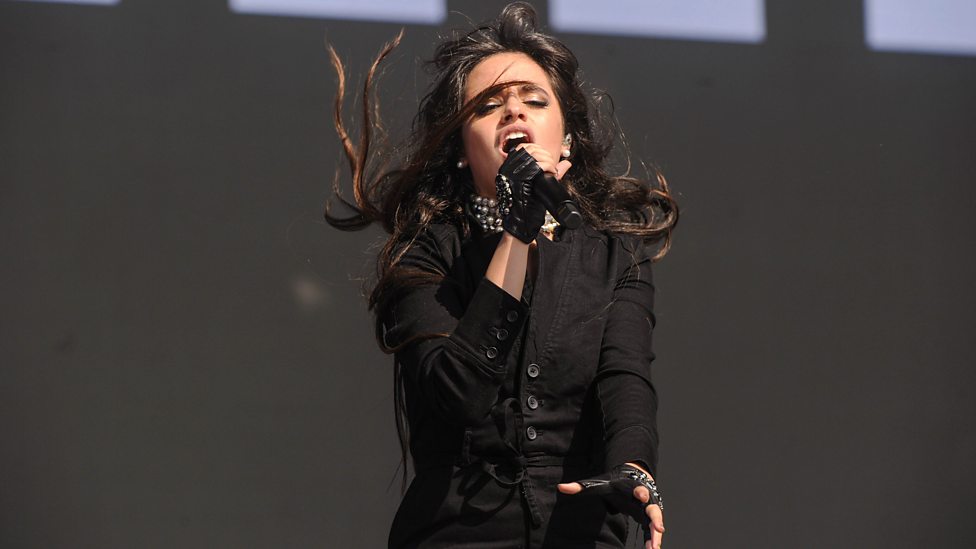 Despite cancelling a show earlier in the week due to dehydration, there were no signs of fatigue during Camila Cabello's Biggest Weekend performance, as she opened with fist-pumping anthem Never Be The Same, which came with an 80s-style guitar solo thrown in for good measure.
In fact, there were retro vibes in abundance during Cabello's set, turning Machine Gun Kelly collaboration Bad Things into a full-blown power ballad and adding pop-shots of saxophone to Inside Out. Into It featured a Prince-esque breakdown while, elsewhere, there was synchronised foot-stomping and an interlude that saw Camila croon Elvis Presley's Can't Help Falling in Love.
Despite her growing stardom, Cabello remains humble though. "I always get really scared in festivals, I feel like nobody's gonna know me... so then when I find two people in the crowd that are receptive, then I'm pleasantly surprised," she said after her performance. Evident from the mass singalong for closing track Havana, Cabello needn't have worried. Her performance felt both immediate and timeless. Quite frankly, she slayed it.
Shawn Mendes, Main Stage, Swansea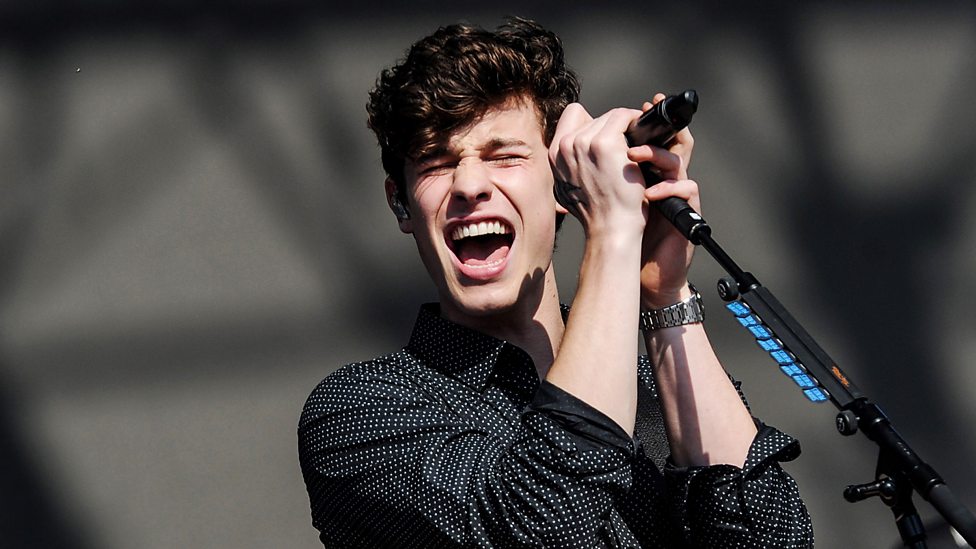 "I'm gonna need you guys to scream this next one with me," Shawn Mendes announced calmly. "Can you do that for me?" Swansea definitely could, howling the first chorus of Stitches so hard they'll probably be needing some themselves. Their hero was also in fine voice, hitting some truly impressive falsetto notes on Nervous and Lost in Japan. And if that wasn't exciting enough, it was two black-clad crooners sporting acoustic guitars for the price of one on the Main Stage, as Mendes brought out James Bay to perform a mashup of Mercy and Bay's Let It Go that met with fervent fan approval on social media. From then on, it was full-force anthems to the fore, with an epic In My Blood, a cover of Kings of Leon's Use Somebody and Treat You Better. Camila Cabello, watching backstage, clearly approved, and who can blame her?
Paloma Faith - Main Stage, Coventry
It might be a bit intimidating going on stage just before a Gallagher brother. But not for Paloma Faith, she revels in it. Talking about the eclectic line-up on the Radio 2 Main Stage, she joked: "For those that are here just for Liam Gallagher, I know I'm the polarising opposite but I hope you can find some love for me too," before adding: "I like to have fun too just like him. I swear just as much, but just behind closed doors." You can always count on Paloma to be so extra. Her look was equally fire, wearing a sparkly jumpsuit with bubblegum pink hair. Her impressive set saw her showcase that impressive vocal range of hers on hit tracks 'Till I'M Done and Changing, while her cover of Make Your Own Kind Of Music by Mama Cass was, as you'd expect, resplendent.
Christine and the Queens - Radio 1's Other Stage, Swansea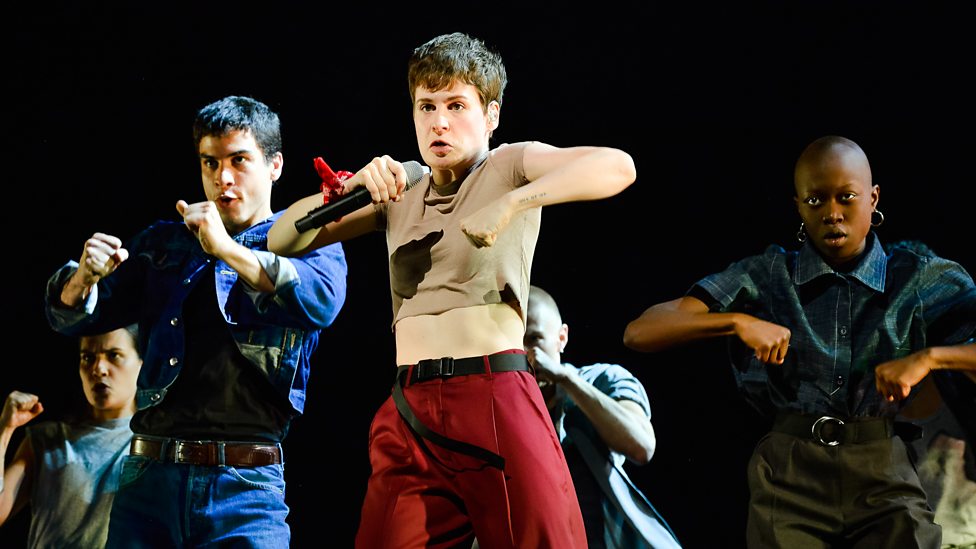 It's a tough slot going up against Taylor Swift over on the Main Stage, but charismatic human dynamo Héloïse Letissier of Christine and the Queens was not one whit daunted. "I can tell you one thing," she confided. "Taylor Swift isn't French!" True enough, and there were many more reasons to choose the Other Stage: witty chat and killer choreography to spare, plus new material to show off in the form of new single Girlfriend. "This is just a taste of my second album," said Letissier. "I can't say much about it yet... except that it's about desire and it's about leaving your teenage room and going out in the world." Both she and her whipsmart dancers are in appropriately street-tough, pared-down garb.
"I don't want to choose… I want to be the knight and the queen... I want to be the knight AS the queen. I want to be high on my horse!" Letissier declared by way of introduction to a richly atmospheric cover of Travis Scott's Goosebumps, followed by the ever-gorgeous Tilted. "Stop it, stop it!" she protested playfully after the crowd yelled their appreciation. "So you haven't totally forgotten me?" How could we forget such a charmer? "Sometimes it makes me really angry to be human and fluid," Letissier confided finally. "And I just dance on it, man." She demonstrated the tactic enthusiastically for set-closer Intranquillité, before leaving us with a final cry of "Stay freaky!"
Taylor Swift - Main Stage, Swansea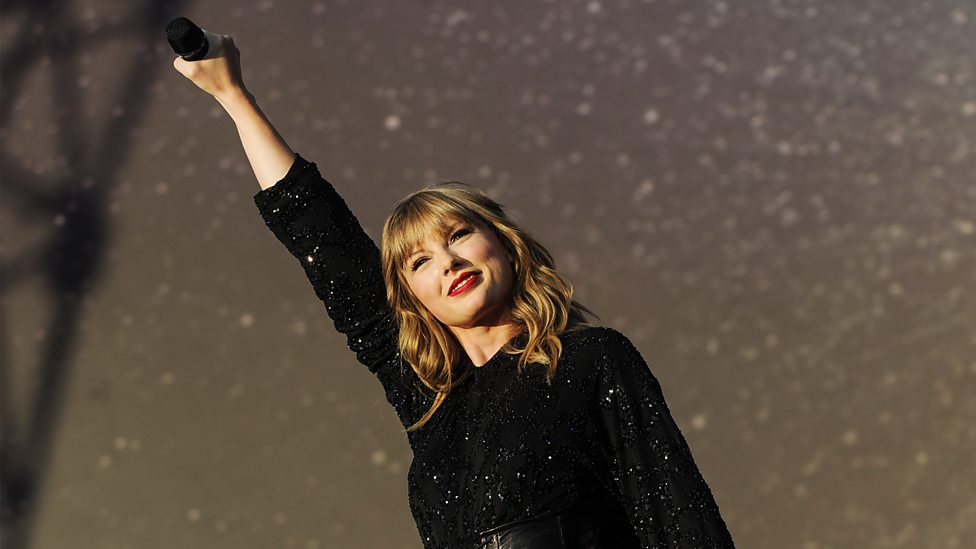 You know when you see a singer at the very top of her game, and want to tell everyone and their Nan about how great they are, like, every waking second of the day? Well, look what you made us do Taylor…
"Me, and everyone on stage, have never been to Swansea before," she opened after first song Ready For It?. "You look absolutely beautiful, actually you are a level above beautiful. What is that?," she then asked to the deafening screams of "Gorgeous", which, while accurate, is also the name of the track from her new album Reputation that followed. Joined by her gang of backing dancers and band, Taylor pulled heavily from her 2018 Number One album with Look What You Made Me Do, a song that is meatier live, particularly impressing. "Guitar time" arrived with the intimate Delicate, with Taylor standing solo in the middle of the stage with her acoustic in hand. It was the calm in a storm of bangers, and the final double salvo of Blank Space, which saw her owning every inch of the stage, and a sing-a-long Shake It Off showed that Taylor Swift is the ultimate crowd-pleaser.
Liam Gallagher – Main Stage, Coventry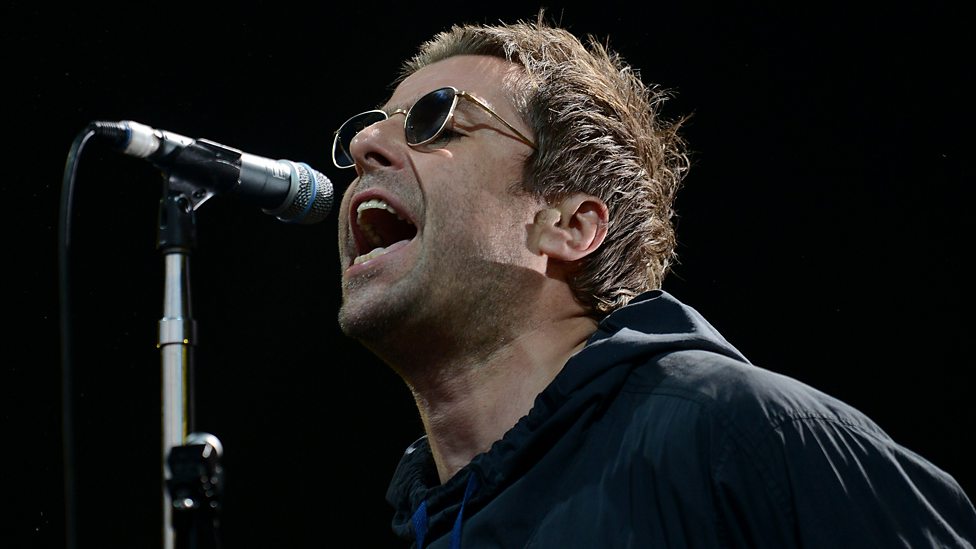 Liam Gallagher just may have been the most rock'n'roll star on the bill today (the sign on his organ reminded us of the credentials). But he was also the best prepared for the rain: that parka is just practical sometimes, you know. And his headline set delivered on every level, from the moment he swaggered on swearily declaring Coventry to be a "proper city", clearing away the clouds with a bracing one-two opening of Oasis's Rock N' Roll Star and Morning Glory ("this is a nice one"). The rest of the set neatly balanced rollicking versions of Oasis classics from D'You Know What I Mean? to Some Might Say to Be Here Now with hard-grooving versions of tracks from his 2017 solo album As You Were including Wall of Glass and the rough-edged Greedy Soul.
Ever the provocateur, he waggishly baited non-Manchester City football fans in the crowd ("can I remind you who's the champions of England?"), dedicating For What It's Worth to Liverpool. With that winningly malevolent stage presence multiplied on the big screens behind him, his band sounded fantastic, and so loud that students at Warwick University tweeted about being able to hear the set from their rooms. An encore of Supersonic and Cigarettes & Alcohol ("get 'em down your neck") ended with a touching version of Live Forever in the pouring rain, Liam in fine voice. Having already flung one instrument into the crowd ("it's only a tambourine, no need to be fighting over it"), he came down into the pit to gift his maracas to a delighted young girl, shortly before playfully knocking another fan's beer bottle to the ground. Classic Liam.
Florence + The Machine – Main Stage, Swansea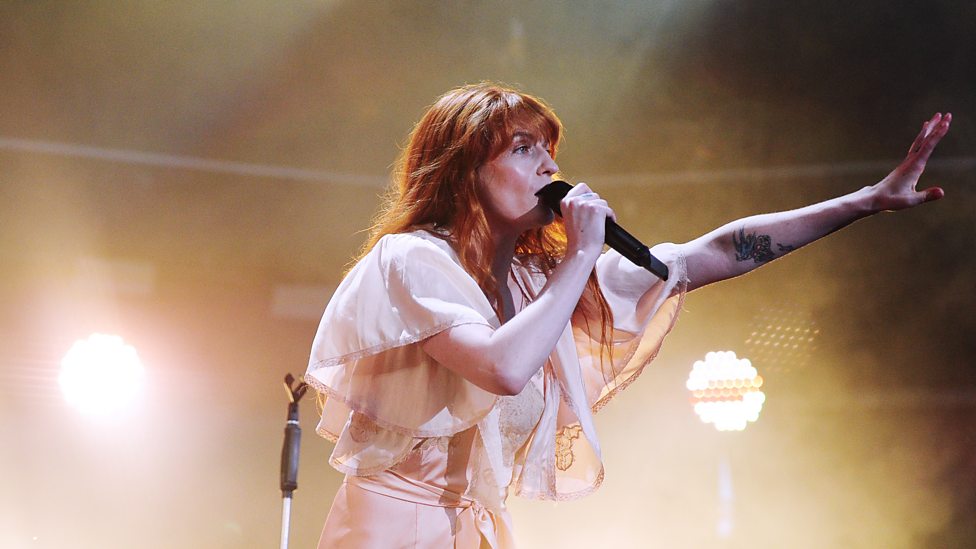 How do you follow Taylor Swift, you may ask? Well, you do exactly what Florence + The Machine did and close the Biggest Weekend in Swansea with a headline show packed full of positive vibes. This wasn't just a gig, it was a transcendental experience. Walking on stage barefoot in a floaty dress, Florence Welch reached out to the crowd as though transferring her glowing energy through her fingertips. She was greeted with screams from the crowd as the band lit up the stage with Between Two Lungs.
Before new track Hunger, Florence thanked the crowd for helping her express herself so openly in the song, saying: "I never thought I'd say (these words) out loud, never mind putting them into a song. I was really afraid, and I just want to say thank you so much. You don't know how much this has meant to me and how transformative it has been. You have done that."
A stripped-back version of Sweet Nothing, the Calvin Harris track featuring Florence, followed with the crowd swaying with arms in the air, before Dog Days Are Over saw them all bouncing in unison. Florence's dancing was so infectiously energetic that it caused a "slight wardrobe malfunction" that required some remedying offstage. Thankfully, we didn't have to wait long for the singer to return and what followed was hauntingly beautiful (Sky Full Of Song), unbelievably epic (You've Got The Love) and anthemic (Ship To Wreck). Shake It Out ended the masterful, good-time headline performance as fireworks lit up the sky.