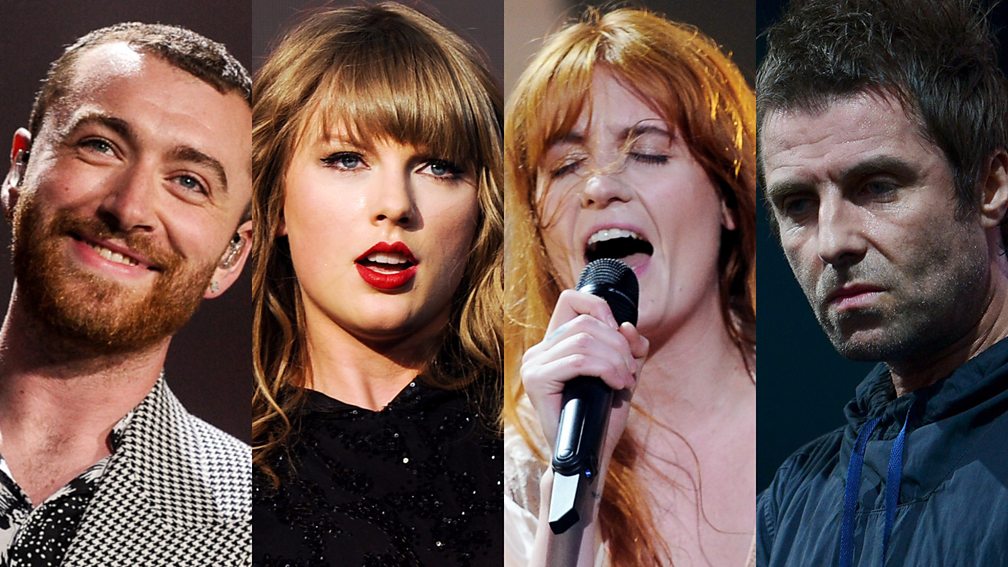 Well, what a weekend of music it has been. The Biggest Weekend, you could say. But if you somehow missed it, do not fear: we have you covered...
Here are the biggest and best performances from the four days in Swansea, Coventry, Belfast and Perth - from Florence and Taylor to Noel and Liam.
Florence + the Machine - Sunday - Swansea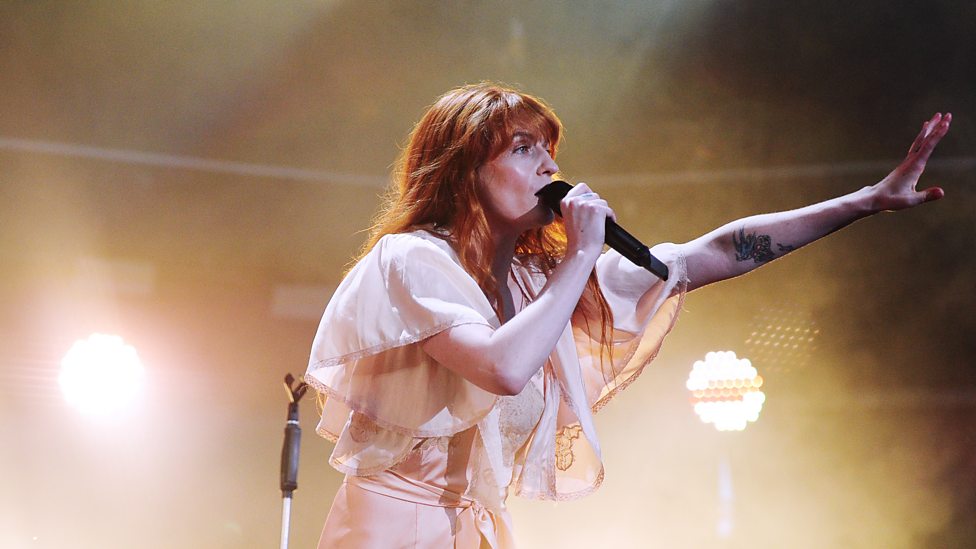 A barefoot Florence Welch whirled like a dervish and whipped Swansea into a frenzied delight from the moment she came on to Between Two Lungs. Florence + the Machine have grown into a formidable festival headliner since the days of their debut album, with an energy that galvanises the furiously bouncing crowd during You've Got the Love and Dog Days Are Over. New single Hunger, too, with its intensely personal lyrics, shows how much Florence has developed as a songwriter. "I never thought I'd say (these words) out loud, never mind putting them into a song," she told her fans. "You don't know how much this has meant to me and how transformative it has been. You have done that." We too were transformed, by a truly sublime closing rendition of Shake It Out.
Ed Sheeran - Saturday - Swansea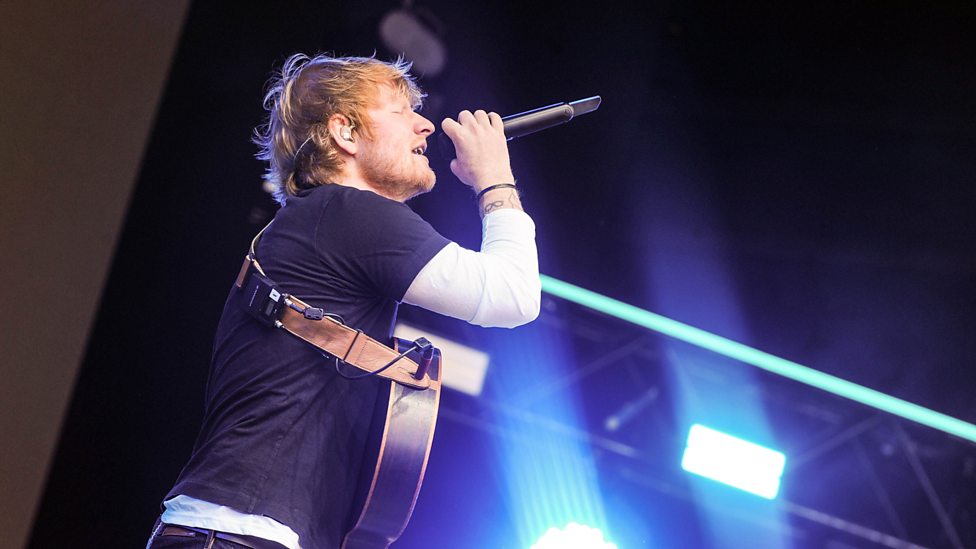 "My job is to basically warm you up a little bit," Ed Sheeran told the crowd as he opened the Main Stage in Swansea at midday on Saturday. "Even if you don't know the words, make them up. You have to sing something". This was the singer's first performance in Swansea since 2011 and fans packed into Singleton Park nice and early to see a pop performer at his very peak. Delivering hits like A-Team, Bloodstream and Shape Of You, it's safe to say that, despite the brief downpour of rain, Sheeran departed the stage with the crowd sufficiently warmed up.
Sam Smith - Saturday - Swansea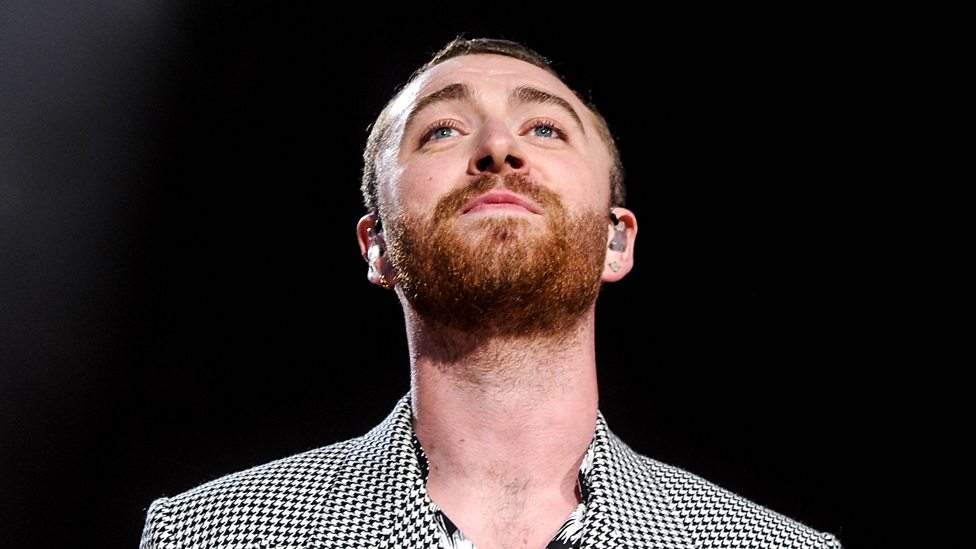 Sam Smith's Biggest Weekend set in Swansea on Saturday marked four years to the day since the release of his debut album In The Lonely Hour. A lot has changed since then, but what has remained the same is the singer's ability to shake our very core with every lyric or note he sings. Smith's headline slot was one of his biggest festival appearances to date and he definitely didn't appear out of place. Future Glastonbury headliner? Possibly.
Liam Gallagher - Sunday - Coventry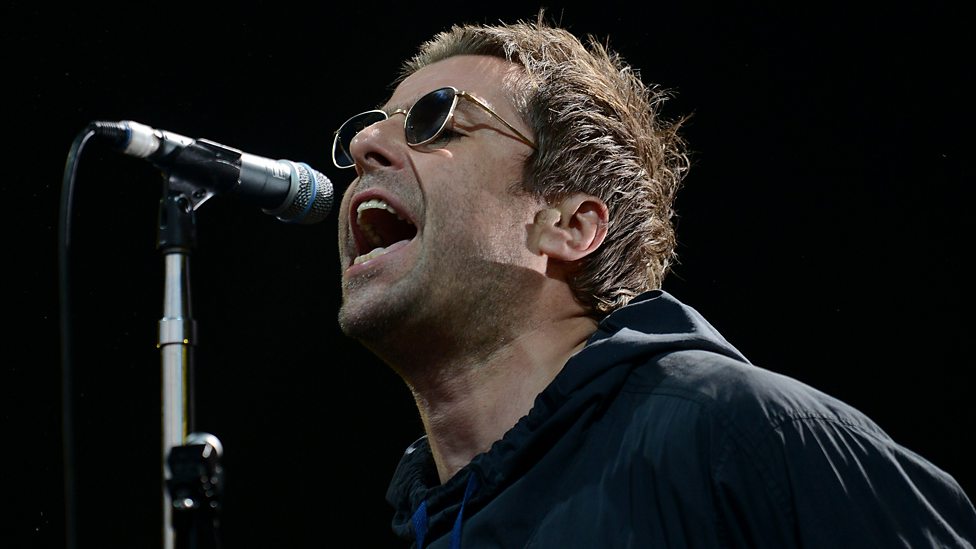 Liam Gallagher, as expected, brought both the attitude and the tunes to Coventry's final day. Tracks from his solo album As You Were including Greedy Soul, Bold and Come Back to Me sounded rollickingly powerful, his band so loud, and so good, you could hear them miles away. Though unlike his brother Noel, he didn't have any scissors, he certainly had a few cutting remarks for Coventry City and Liverpool fans in the crowd, but it was all affectionate. And his versions of Oasis classics including Supersonic, Rock N' Roll Star, Cigarettes & Alcohol, Be Here Now and Live Forever were filled with a genuine emotion that sent delighted fans beaming into the night.
Taylor Swift - Sunday - Swansea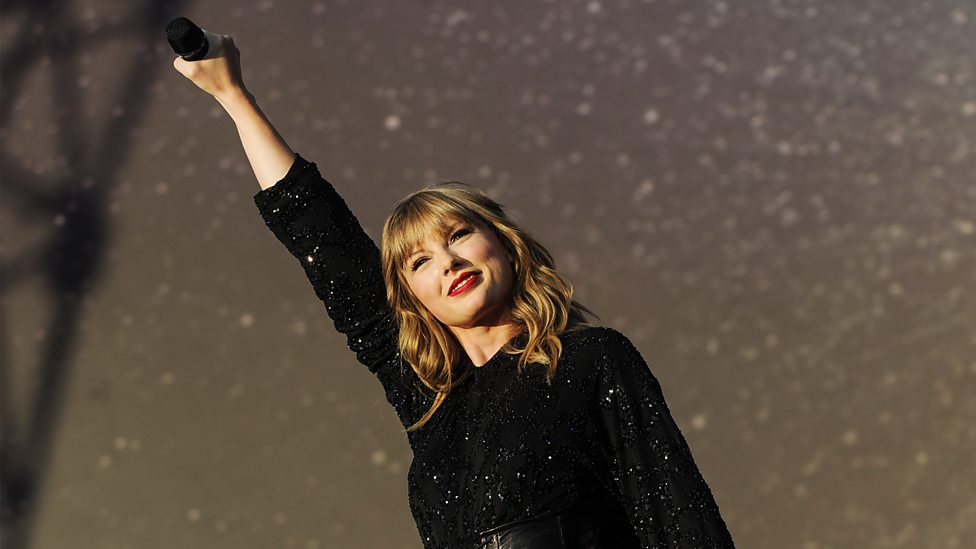 Short but oh so sweet, Taylor Swift delivered a masterclass in brilliance and efficiency as she rattled through six of her biggest chart-toppers in Swansea on Sunday. "We pretty much had no time to rehearse for this. This was kind of like, on the fly," Taylor told Radio 1's Greg James after her 'hits-n-run' 30-minute set. If this was improv Taylor Swift then we can't wait to see what she has planned for her UK headline shows in June.
Nigel Kennedy - Friday / Monday - Perth / Coventry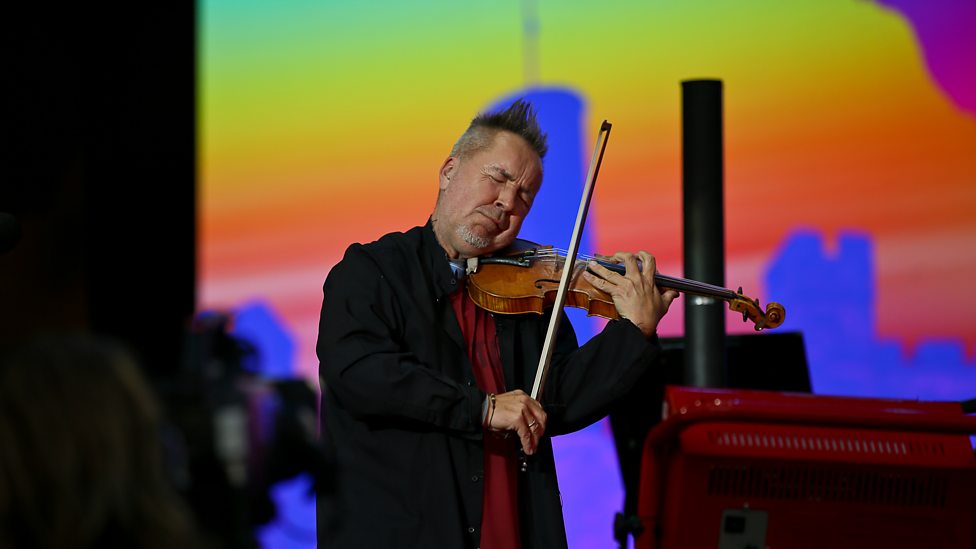 Friday evening in Perth found classical rebel Nigel Kennedy pairing up with the BBC Scottish Symphony Orchestra to perform the works of odd couple Bach and Gershwin ("both the greatest of their generation", declared Nigel). Casually clad in an Aston Villa football shirt, there was nothing casual about the virtuoso's energetic performance, making these two very different composers sound like they were made for festival fields. Playing again on Monday night in Coventry with the BBC Concert Orchestra, he chose an even more unlikely pair: Hendrix and Vivaldi.
Noel Gallagher's High Flying Birds - Saturday - Perth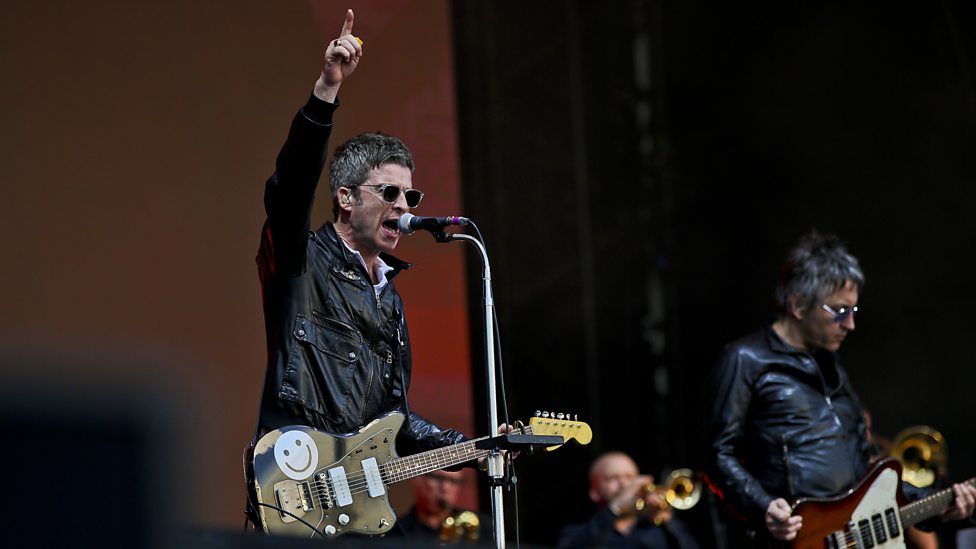 Strolling onto the stage in Perth with cool authority, Noel Gallagher provided a lesson in headlining sets, mixing punchy, trippy tracks from the new High Flying Birds album Who Built the Moon? with Oasis numbers including Little By Little, Go Let It Out and The Importance of Being Idle. An emotional Half the World Away and Don't Look Back In Anger inspired huge crowd singalongs, as did the Beatles' All You Need Is Love. Perhaps the real star of the show, though, was Noel's enigmatic, cape-wearing scissor player Charlotte Marionneau, formerly of experimental pop band Le Volume Courbe.
Orbital - Friday - Belfast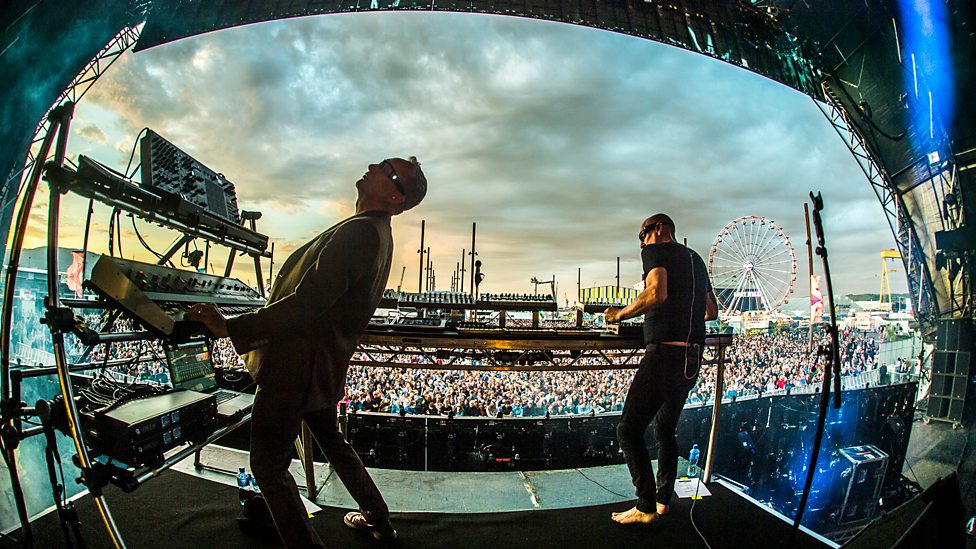 Twenty-eight years ago, Orbital, AKA brothers Paul and Phil Hartnoll, wrote a gorgeous, uplifting track that sampled a 12th century liturgical chant, which they dedicated to the young people of Northern Ireland, having played a gig there the same year and been inspired by the way that dance music was breaking down boundaries between Protestant and Catholic communities. So when they play the track Belfast in a bangingly euphoric headline set, it's truly a special moment.
Years & Years - Saturday - Swansea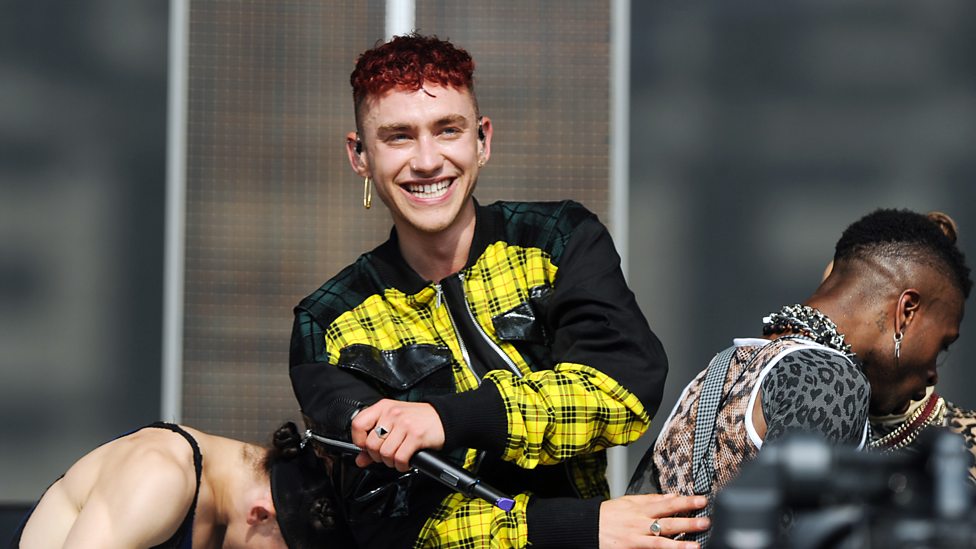 Multiple costume changes and brutalist interpretative dance, soundtracked by massive dance-pop bangers - Years & Years truly know how to put on a show as they previewed high-concept new album Palo Santo on the Main Stage in Swansea on Saturday. "We're SO excited to be back," icon-in-waiting Olly Alexander told the crowd. On this showing, we're stoked to have them back.
Paloma Faith - Sunday - Coventry
With a stage set that looked like holographic heaven, the pink-wigged wonder Paloma Faith brought truly celestial soulful sass to Coventry's Main Stage on Saturday. A sultry Guilty and a vamping Cry Baby had us in the palm of her hand, before her soaring cover of Mama Cass's Make Your Own Kind of Music ended us altogether.
Camila Cabello - Sunday - Swansea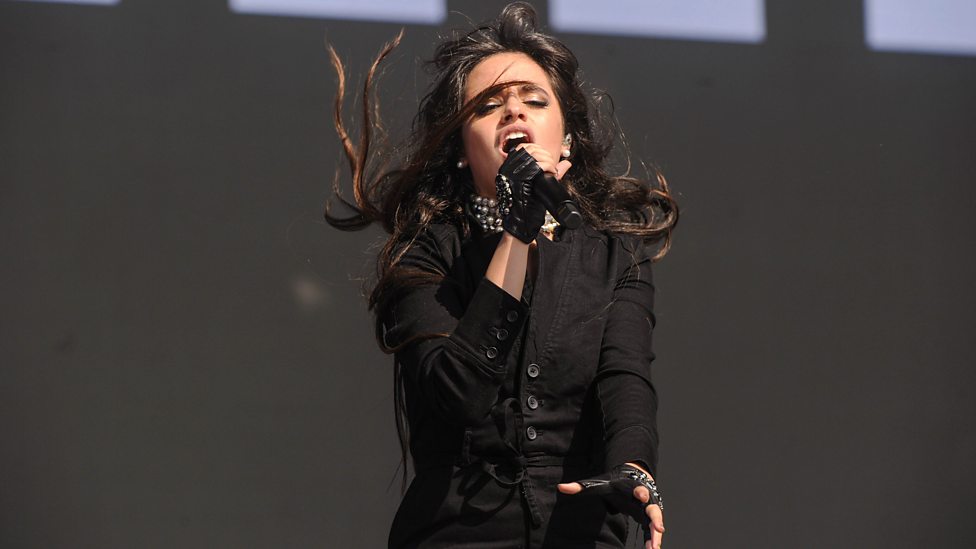 Camila Cabello's Havana was one of the biggest breakthrough hits of last year. In fact, the Latin American's star is so bright right now that just the mere mention of the word "Swansea" in a tweet caused the Welsh city to trend on Twitter in Brazil. The Cuban-born singer's slick and assured set at Biggest Weekend on Sunday cemented her place as one of the best pop performers of the moment.
Underworld - Saturday - Belfast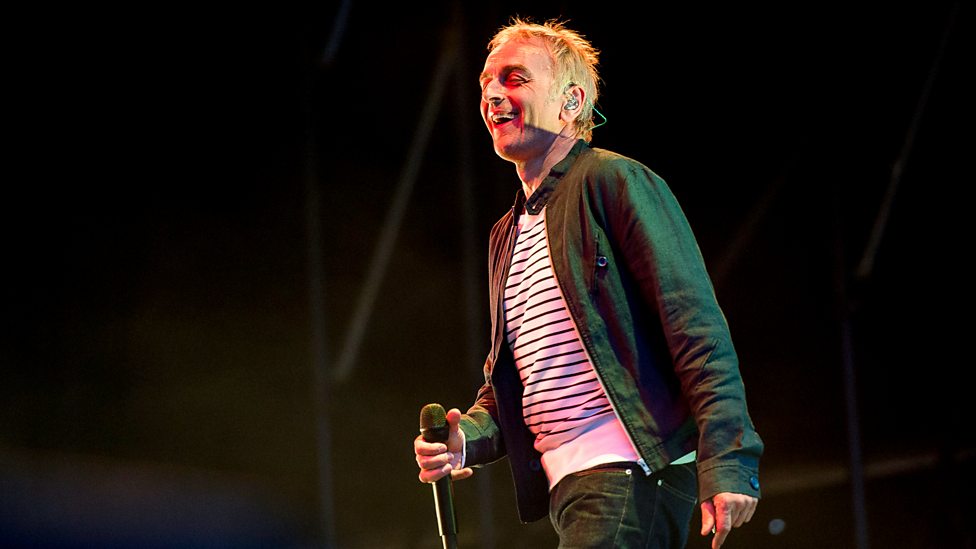 You've never seen a festival crowd go wild until you've seen them go wild to Underworld's Born Slippy. Classic banger after classic banger poured out over the Titanic Slipways on Saturday night, and as if their lush back catalogue wasn't enough to contend with, Karl Hyde and Rick Smith also premiered a never-before-heard track, a thumping titan called Bells & Circles with none other than Iggy Pop as guest vocalist.
Shawn Mendes - Sunday - Swansea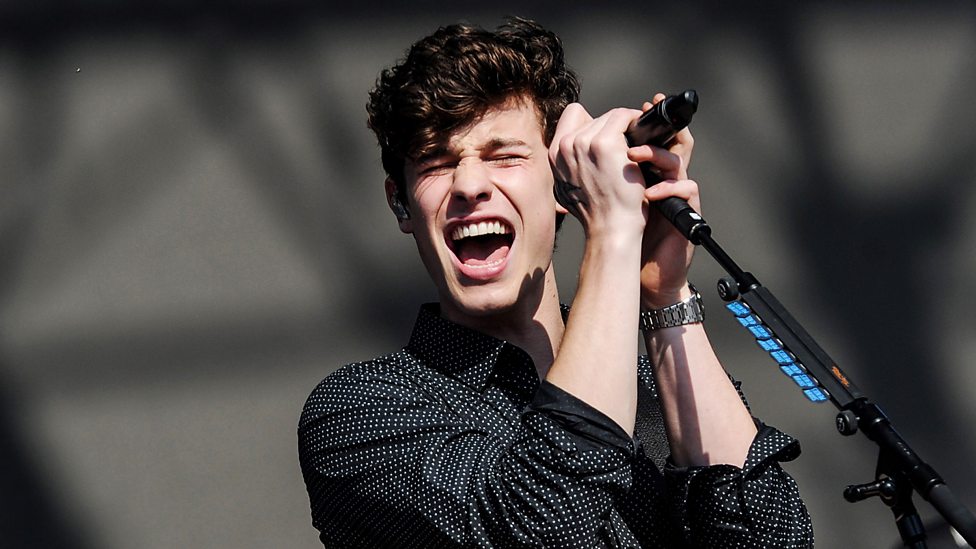 Canadian sensation Shawn Mendes had a pretty busy weekend: warming up for Taylor and Florence on the Main Stage, making an appearance during Thirty Seconds To Mars' set and also finding time to strike up a bromance with Niall Horan. Not just hardworking, Mendes is a massive talent too, with every note pitch-perfect. His duet with James Bay for Mercy was not only a highlight of his set, but the festival as a whole.