Saturday had a lot to live up to after how hard Friday went in. But from Wolf Alice's surprise opening set on the Festival Republic stage on, it just didn't let up. Here are some of the highlights...
Glass Animals and their pineapple rebellion
Pineapples are definitely the fruity fashion of the summer, and no one has been driving that trend harder than Oxford's Glass Animals. The yellow delicacy features not just on their artwork, in their stage sets in giant glittery form, and in the lyrics of Pork Soda ("pineapples are in my head") but are frequently carried aloft by fans at their gigs.
So, the announcement that Reading had banned pineapples on site threw a bit of a spiky spanner in the works. "Anyone who wasn't bringing a pineapple definitely is now," drummer Joe Seaward told BBC News. "It's fruitist. Watermelons are fine, but not pineapples?"
"I saw it as a challenge," frontman Dave Bayley added. "I saw it as 'how many pineapples can we get in?'"
It turned out, as you can see, that the answer was "quite a lot" - even if the fruits in question were health-and-safety-conscious inflatables and pineapple sunglasses.
Flume brings the BOOM
And the beats only got even more ridiculous from then on in.
The sunset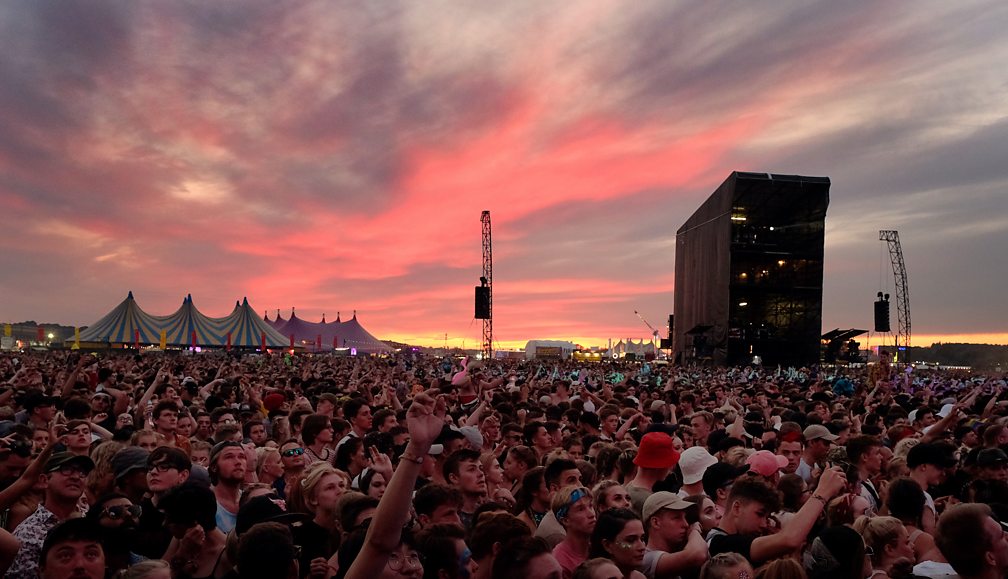 Just look at that. Who even needs lighting and pyrotechnics when the heavens are perfectly aligned with your need to rock out? (Answer: we do, still. And shortly after this shot was taken, Major Lazer duly obliged.)
Hometown glory for Sundara Karma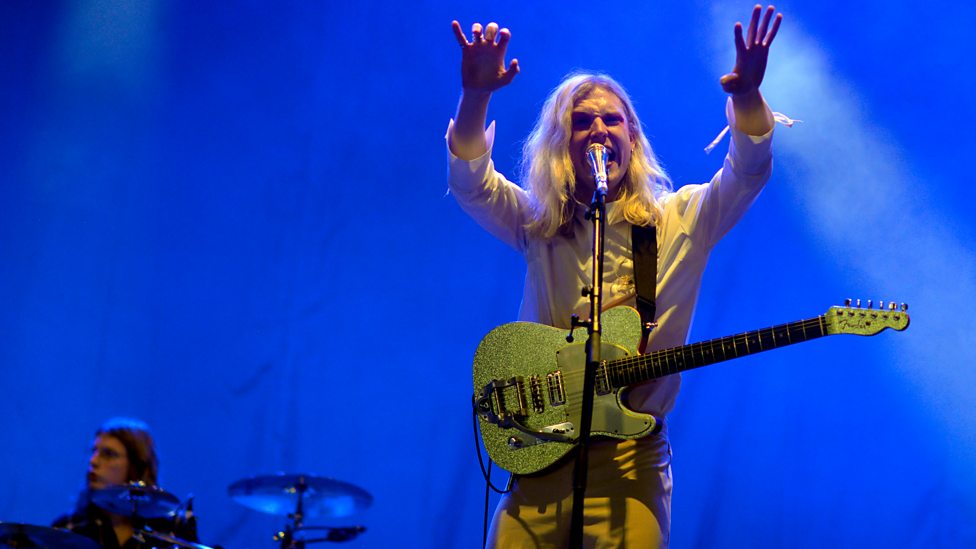 The deliciously louche rockers hail from Reading, and Berkshire welcomed them back with open arms for a storming set on the NME/Radio 1 Stage that saw frontman Oscar "Lulu" Pollock indulging in an ambitiously long-range crowdsurf.
Major Lazer's drummers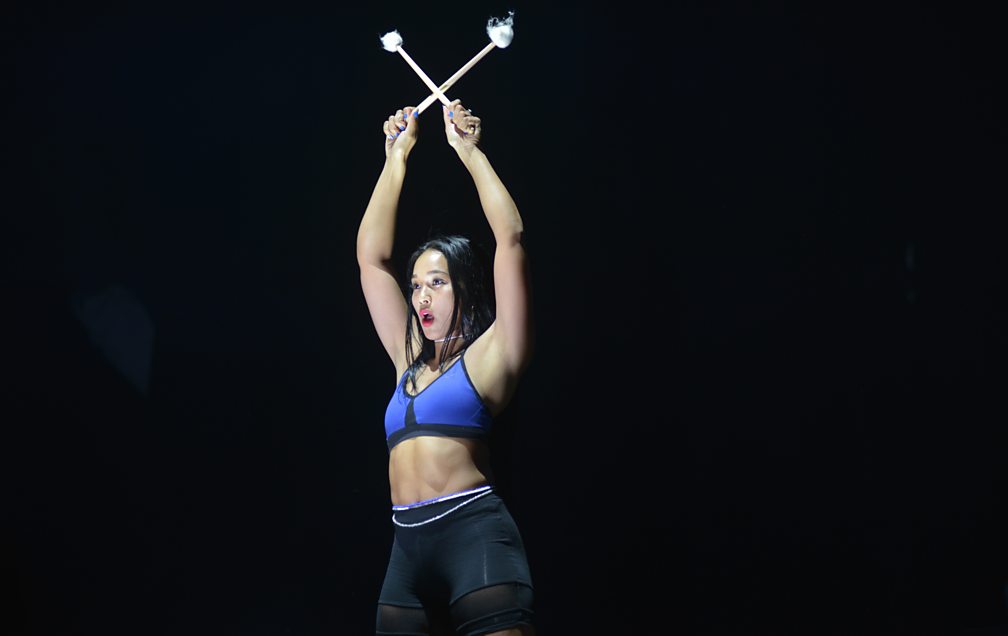 There were a lot of flashy bells and whistles to the dance megastars' set, from zorb balls to free T-shirts, but one of the best moments was their troupe of female drummers, attempting to bring some of the spirit of Notting Hill carnival to Reading.
At The Drive-In enjoying themselves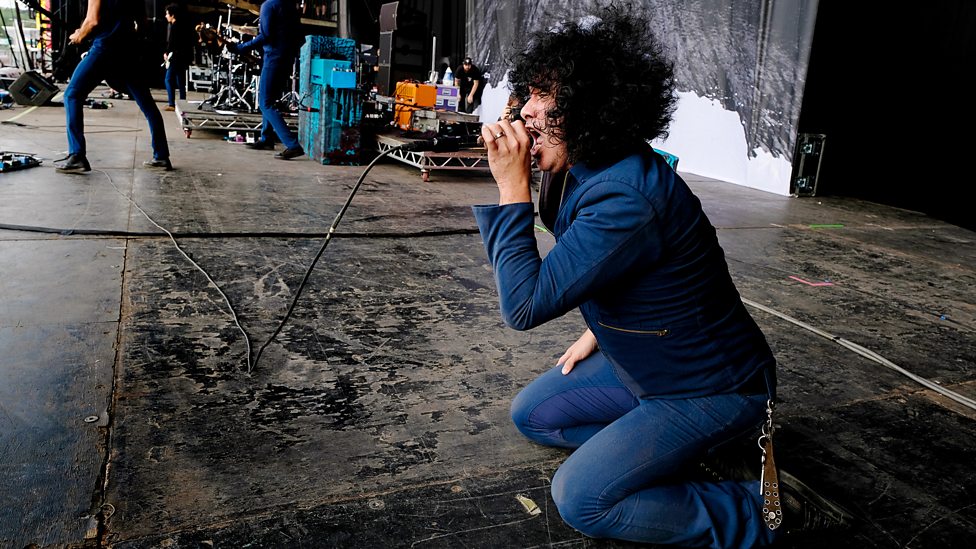 There used to be a day when the revered, reformed post-hardcore five-piece looked like they loathed bringing out their biggest hit. But here, they look like they're having almost as much fun playing it as we were having listening to it.
Korn's weird noises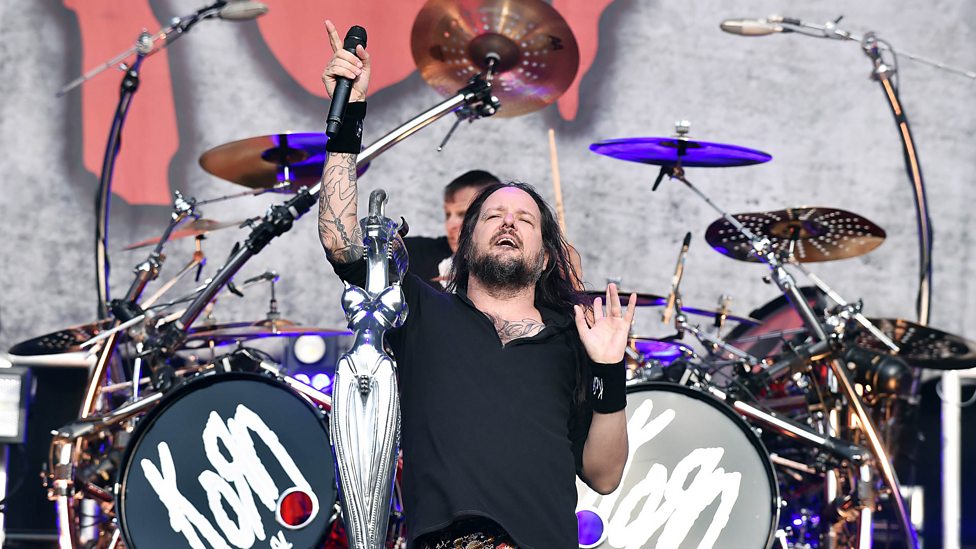 We'd forgotten just how strange the sounds that Jonathan Davis utters towards the end of nu-metal classic Freak on a Leash are. Barely human, and we mean that in the best possible way. As if that wasn't good enough, he cracked out his trusty bagpipes before Shoots and Ladders, and threw a snatch of Queen's We Will Rock You into Coming Undone.
Frank Carter's adorable family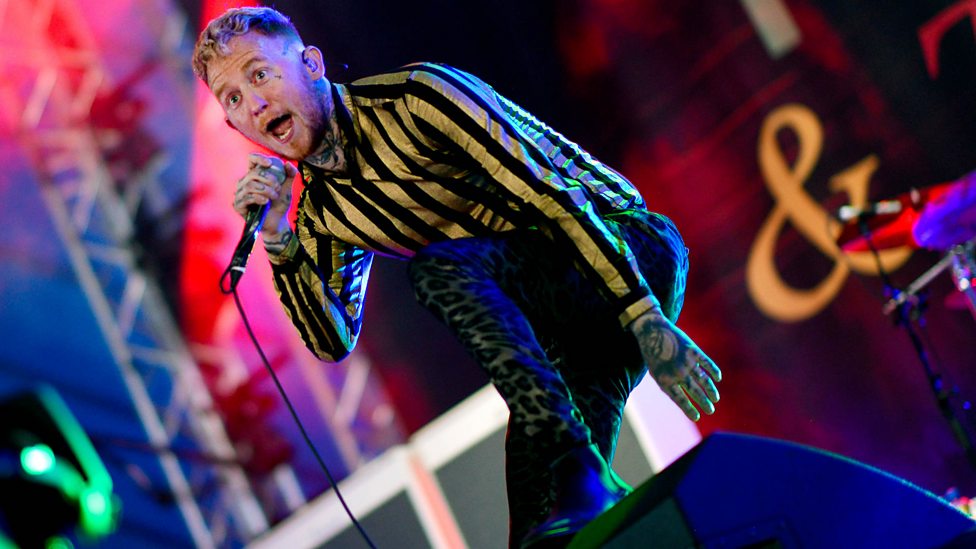 During his blistering NME/Radio 1 stage set with the Rattlesnakes, Frank Carter dedicated their track Lullaby to "my beautiful daughter, Mercy Rose". Nawwwwwwww, look at her!
Emotional scenes from Loyle Carner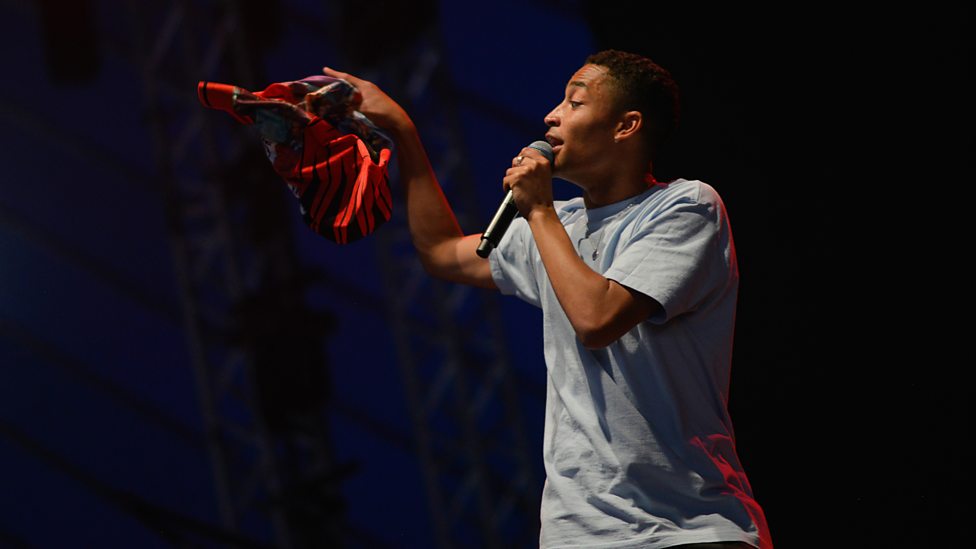 The rapper doesn't shy away from honest moments in his music, so when he told his huge NME/Radio 1 stage crowd that his Saturday evening set was the "best I've ever played in my entire life", you better believe he meant it.
Eminem's set
It was very good. Unfortunately we weren't allowed to show you any of it. We'll just let this fan take it from here.
Related articles