Here are the bits from this year's South By Southwest that really stood out...
Texans react to British music
The set-up is simple. We bring some of the hottest, new British artists to Austin, Texas courtesy of BBC Music Introducing; the locals simply tell us what they think.
The results? Well, see for yourself (above).
UK rap takes over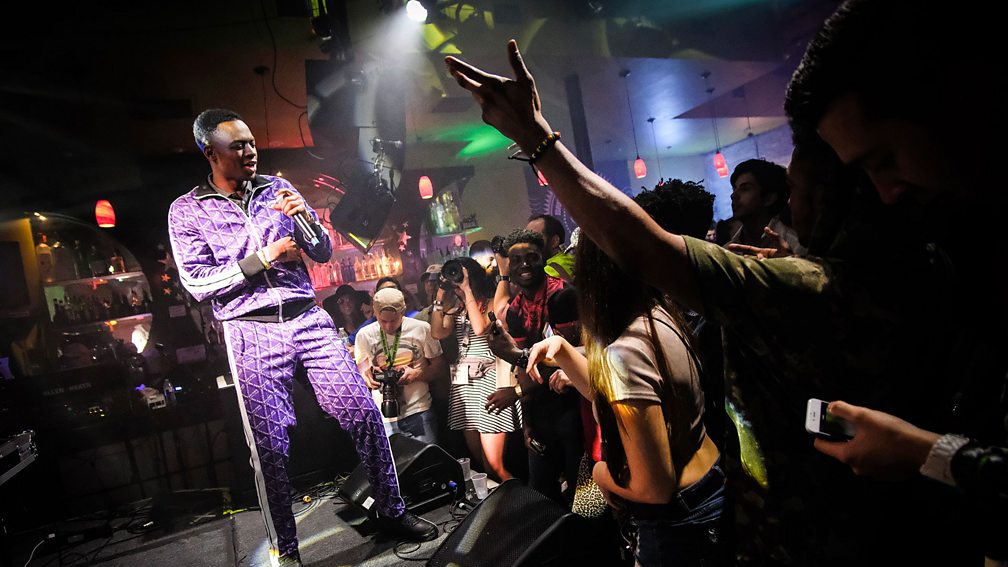 Not3s
From Che Lingo and AJ Tracey to Yxng Bane and Not3s, some of the UK's best exports have consistently gone in hard at this year's festival, forcing the US crowd to stand up and take notice. These artists have drawn crowds to the British Music Embassy who are eager to witness a musical scene that continues to gain momentum internationally. The best thing? It's quintessentially British and proud.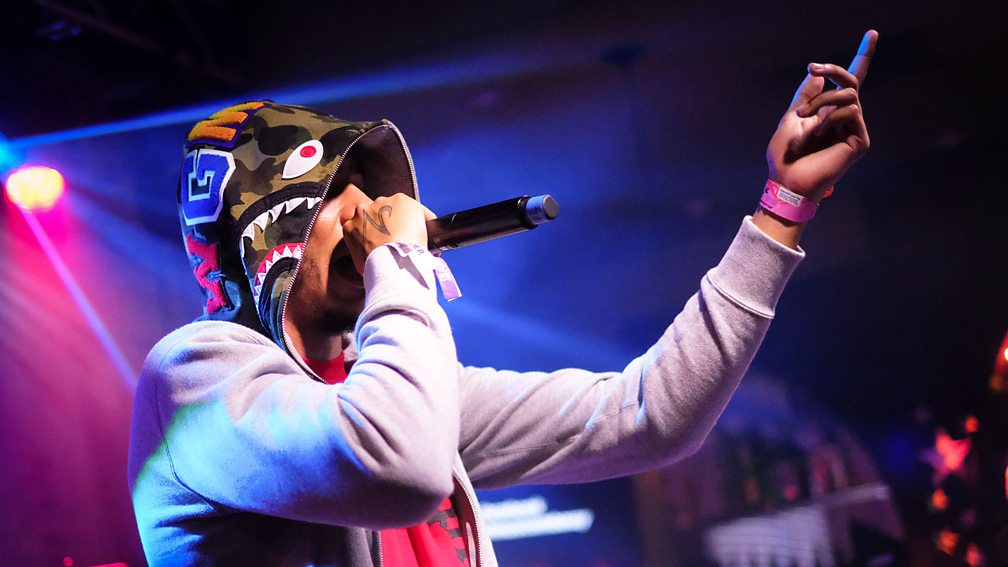 AJ Tracey
This was AJ Tracey's second year at SXSW and he's clearly making waves; Texan fans have been coming up to him, eager to pay their respects. In his own words: "It's not easy, trust me I've been grinding. It's worth it... it means that what I'm doing is paying off."
Goat Girl get away from it all
Drive about 15 minutes out from the bustle of central Austin and you can reach Barton Springs, a pool fed by the nearby natural springs that's long been a popular haunt amongst locals looking for a little relaxation. Goat Girl sat down for their very first acoustic session in this calm oasis by the side of the water, with just a turtle for an audience.
IDLES tear it up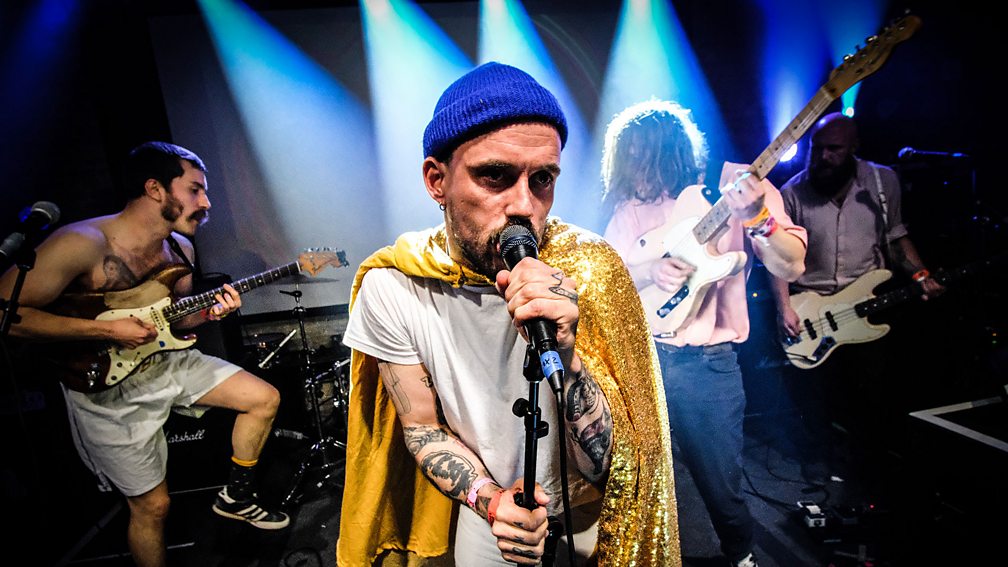 One of the undeniable highlights of last year's South By was IDLES' unforgettable performance at the British Music Embassy. The Bristol boys were back this year and just as incredibly loud and visceral as ever (though just slightly less scantily clad). Throughout the festival there's been a definite buzz around the band and they've certainly been a hot ticket, drawing eager crowds around town, including at Hotel Vegas where guitarist Mark Bowen fell out of a tree during their set. That's rock and roll.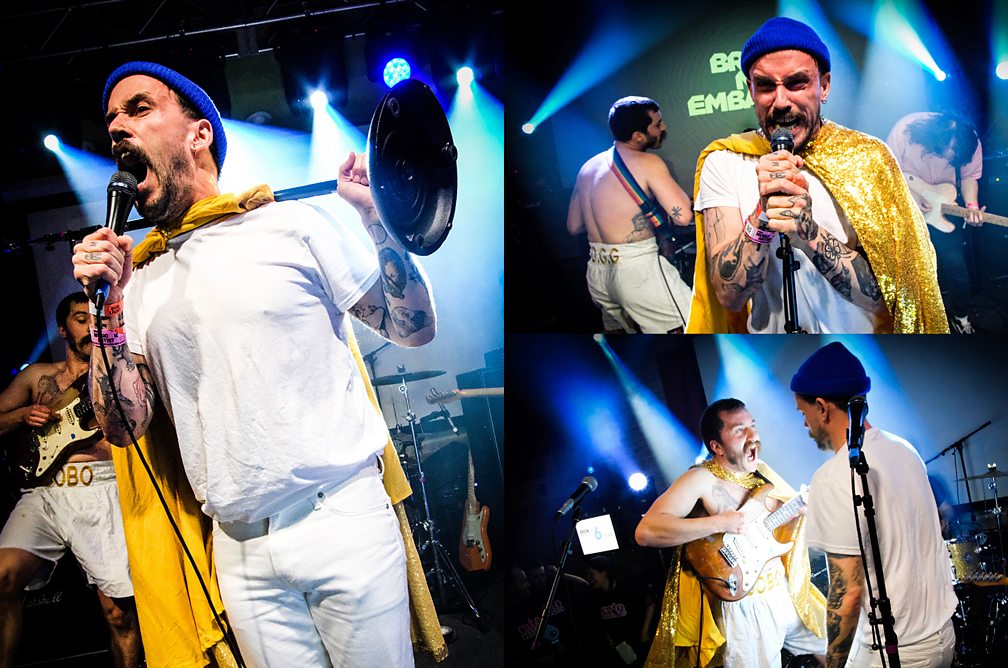 IDLES are definitely the ones to watch.
South By veteran Steve Lamacq shows us how it's done
In what's become a South By tradition BBC Radio 6 Music's Steve Lamacq kickstarted his trip with a walk around, taking in the sights and sounds of Austin during the festival. Listening to his tour (above) is great introduction to the spirit of SXSW, where a seemingly endless number of bands, music genres and venues are in constant competition for your attention. And that was only the start of the festival...
Plus, who could be a better tour guide than Lamacq? If you're in need of new music recommendations, take note; this is the place to find out about bands before anyone else.