It's BRITs time, which means fond memories of ceremonies past, like the car crash that was Sam Fox and Mick Fleetwood hosting the event in 1989, Jarvis Cocker's 1996 bum-wiggling protest during Michael Jackson's performance of Earth Song, and Ronnie Wood's strange confrontation with a seemingly very drunk Brandon Block in 2000.
Those are classic, often retold BRITs moments that we all remember. Here are 10 lesser-known facts about the event...
1. There was a massive CND logo on the back of Geri Halliwell's Union Jack dress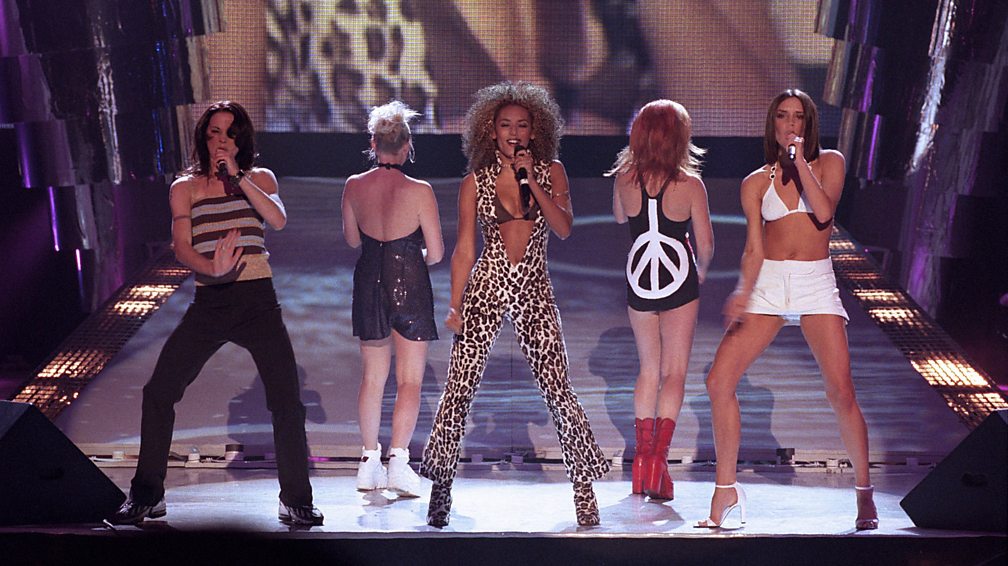 Spice Girls ruled the BRITs in 1997 - they won two awards and their performance, mashing-up Wannabe and Who Do You Think You Are, was later voted the most memorable in BRITs' history.
And then, of course, there was Geri Halliwell's Union Jack dress, which instantly became iconic. It was made of a tea towel sewn onto a minidress by her sister and was auctioned in 1998 for £41,320, a record at the time for the most expensive item of pop star clothing ever sold. On the back of it, however, was something most people have forgotten - a symbol of peace, the CND logo.
2. Radiohead have never won a BRIT, despite 17 previous nominations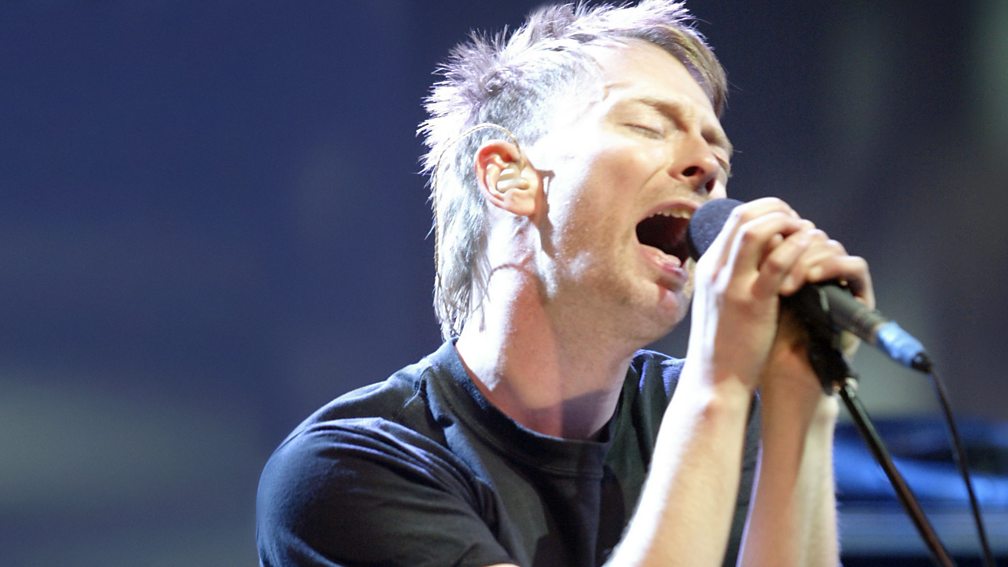 In the 90s, indie-rock bands like Blur, Oasis and Manic Street Preachers all won plenty of BRIT Awards. But not Radiohead, who were nominated 16 times between 1994 and 2009 and never won. They were again nominated in 2017, with no luck. The only other band that comes close to that record is Jamiroquai, who have gone home empty-handed 14 times.
Biggest on-the-night snub? Craig David in 2001. Six nominations, no gongs. Crushing.
3. The KLF's Bill Drummond originally planned to chop off his hand at the 1992 BRITs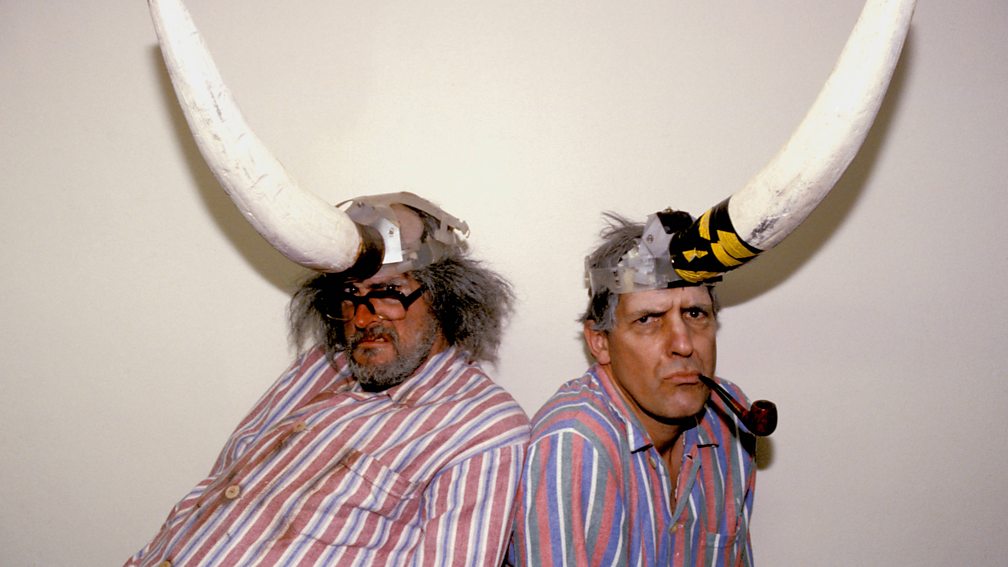 The KLF: Jimmy Cauty (left) and Bill Drummond
Perhaps the most anarchic moment in the BRITs' 39-year history is when acid house pranksters The KLF opened the 1992 show by performing a metal version of their hit, 3am Eternal, with grindcore band Extreme Noise Terror, and KLF frontman Bill Drummond machine-gunned the audience with blanks.
It's well-known that Drummond was prevented from throwing buckets of sheep's blood over the crowd by Extreme Noise Terror, who were vegans, and lawyers for the BBC, who were broadcasting the event (instead, the band left a dead sheep at the entrance to the after-party). In 2000, however, he revealed that he originally planned to go even further - by cutting his own hand off live on TV.
"I thought that would be the ultimate thing, a way of taking it even further," he told the Observer. "I was inspired by the story of the red hand of Ulster, which you see on the Ulster flag. That comes from the story that, when the first people came to the region, there was a young man in the boat who wanted to be the first to claim it for his king or laird, so he chopped off his hand and threw it on to the beach. So in my head, I was chopping off my own hand and throwing it into the massed ranks of the music business, claiming it for myself."
Asked whether he was being serious, Drummond responded: "Yes, but it's hard... you end up going down an avenue where you are almost daring yourself. I bought the implement... and then... Jimmy talked me down, persuaded me that I didn't have to."
4. The only BRIT for Best Comedy Record was won by Neil from The Young Ones
Remember how an award seemed to be invented for One Direction in 2013 - BRITs Global Success? In truth, different categories come and go, including one for for Best Comedy Record, which was only given out in 1985. Brilliantly, it was won by Neil from The Young Ones (Nigel Planer) for his cover of Traffic's Hole in my Shoe, which shot up the charts to No.2 in 1984. Also nominated was Roland Rat for Rat Rapping.
5. Sgt. Pepper's Lonely Hearts Club Band was awarded the first ever Best British Album BRIT - 10 years after it was released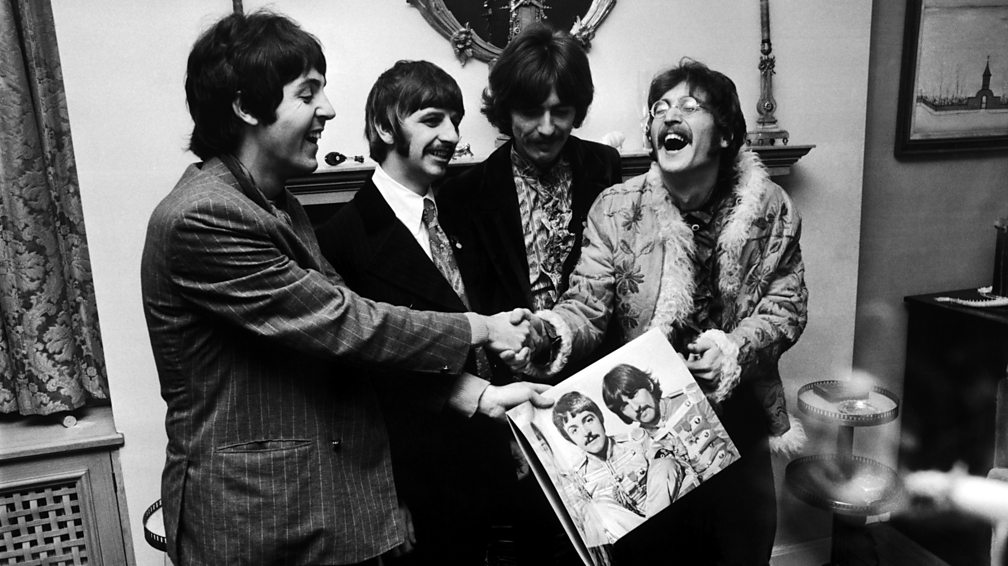 The inaugural BRIT Awards took place in 1977 as a one-off event tied to both the Queen's Silver Jubilee and the 100th anniversary of recorded sound. The ceremony, which was called the British Record Industry Britannia Centenary Awards, only celebrated music released during the Queen's reign, resulting in The Beatles winning what would become the BRITs' most prestigious award, Best British Album, for 1967's Sgt. Pepper's Lonely Hearts Club Band.
The second BRITs took place in 1982 and it's been an annual event since then.
6. John Prescott got his own back on Chumbawamba when they split up in 2012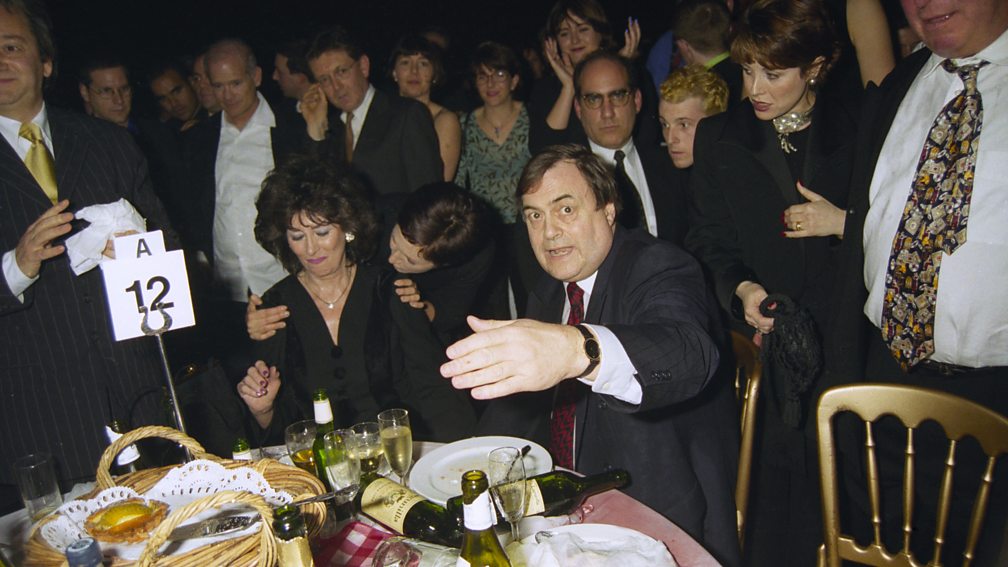 At the 1998 BRITs, John Prescott - then deputy prime minister - famously had a bucket of water thrown over him by Chumbawamba singer, Danbert Nobacon. In a statement the anarcho-punk band said: "If John Prescott as a representative of the Government has the nerve to turn up at events such as the BRIT Awards in a vain attempt to make Labour seem cool and trendy, then he deserves all we can throw at him."
Rather than lodge a complaint at the time, Prescott waited 14 years to get his revenge. When the band announced their split in 2012, he took to Twitter, first saying, "Chumbawho?", then he poked fun at the fact that the band were best known for just one song, Tubthumping:
7. Foo Fighters basically just record all their winners' speeches in one go
8. Belle and Sebastian won in 1999 because their fans harnessed the power of the internet
In 1999, Glaswegian indie-pop group Belle and Sebastian won Best British Breakthrough Act, causing something of an uproar. Steps were thought to be a shoo-in for the award, which was voted for by Radio 1 listeners, leading to accusations by Pete Waterman, Steps' producer, and the Sun newspaper that Belle and Sebastian had somehow rigged the vote.
The band were forced to respond, and they did so gleefully, explaining just how powerful a tool the internet was, even in 1999: "Belle and Sebastian have a loyal fanbase and receive over 100,000 visits a week to their Internet Site alone, which resulted in approximately 20 per cent of their fans voting. The main reason we believe that this story has run, is that most major record companies see the Internet as a threat to their business, whereas Jeepster [the band's label] positively embrace technology and the opportunities it has to offer."
9. The BRITs 2014 was the most tweeted about single event of the year in the UK
Here's One Direction picking up the award for British Video of the Year in 2014, as voted for by Twitter users. Using Twitter was a smart move by the organisers of The BRITs; TV viewing figures have dropped dramatically over the years - from almost 10m in 2000 to less than 5m in 2015 - but it's nonetheless a huge social media event. The onslaught of Twitter votes cast for One Direction in 2014 resulted in the BRITs becoming the most tweeted about one-off TV show ever in the UK, and although there's been a slight drop in the number of tweets posted during BRITs ceremonies since, it remains a huge deal on the micro-blogging site.
10. Robbie Williams and Coldplay rule the BRITs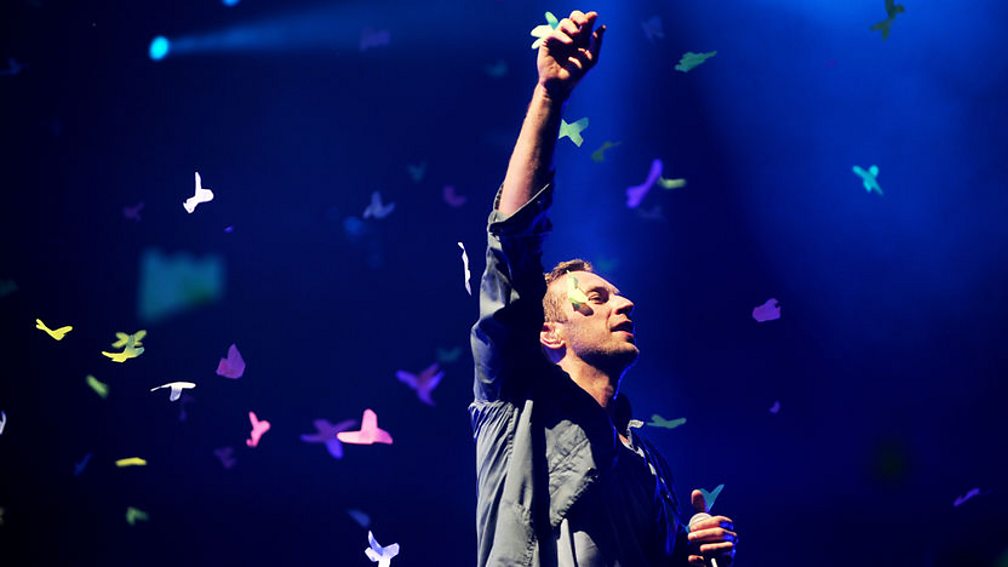 King of the BRITs is Robbie Williams, who has won a staggering 18 awards (five with Take That).
Coldplay, meanwhile, are the most successful band ever at the BRITs, with 9 gongs to their name.
Like us on Facebook, on Instagram at bbcmusic, or follow us on Twitter @bbcmusic
Related links