Sure you're excited about some of the biggest names in music coming to Exeter this May, but did you know that Powderham Castle could also be witnessing the Big Weekend debuts of some of the stars of the future? Here are our 5 picks from the finest locally sourced talent championed by BBC Introducing in Devon performing on the BBC Introducing stage...
1. EMMI
First Uploaded: May 2015
Hometown: Devon
For Fans Of: Oh Land, Lorde, Foxes
You know those lollipops you get, with the sweet outside and the sherbet-y inner, the ones where the roof of your mouth's all glucosified while your tongue's-a-tingle? That's Emmi. A new favourite of some yank called Taylor Swift, the self-professed nomad looks like some kind of storybook princess and can indeed sound like her vocals could summon sparrows from trees. She can, but she'd much rather be far more interesting. Combining synths, percussive grooves and haunting vocal strains in tracks whose subjects range from the varying brands of "swag' to be found in 'My Kinda Swag' to domestic un-bliss in 'Sleep On It' with incredibly catchy pop hooks and some killer interpretative dance routines (check this out video), you can fully expect to see the tousled songstress gracing both festival and chart heights in the very near future.
2. CORTES
First Uploaded: March 2014
Hometown: Devon via London and Lithuania!
For Fans Of: Royal Blood, Led Zeppelin
Think of the edgiest looking band you can. They're a three piece because four's too conventional right? There are tracksuits, vintage jackets, quiffs, bushiness and baldness in a beautiful mélange right? And there ladies and gents, you have Cortes. Thankfully, they have more than enough of the substance, musical prowess and downright ingenuity to match the style. Birthed from a mutual love of classic blues rock and named for the man of the knife-edged vocals, front-man Andy Cortes, he and Cortes cohorts Sam Davies and Marijus Aleksa together have created a kind of pseudo-rap led rock demon. With their first track 'Facing My Fear' garnering support from BBC Radio 1 and new track 'Close To Nowhere' winning the BBC Introducing spot on the Radio 1 playlist, it seems safe to say that the snap of Cortes' vocals and arena sound will soon enough be matched by the roar of the real thing.
3. TINY FOLDS
First Uploaded: December 2013
Hometown: Teignmouth, Devon
For Fans Of: The 1975, Bastille
Tiny Folds are a party. That's the gist of it. The Teignmouth band's bulging bundle of synthpop sunshine 'Arcadia' spent a week on the Radio 1 playlist and since then scenes have been witnessed akin to those seen in the wake of equally dangerous acts The 1975 and Bastille: teens across the country have been found to be fist-pumping with wild abandon in the wake of the three-piece's infectious electronic hooks and pounding choruses. We can confirm that the potency of new track 'Glamorous' is no less concerning. Upon witnessing them at Big Weekend, viewers are advised that they will not be able to sing anything else for at least three days. You've been warned.
4. ALICE JEMIMA
First Uploaded: September 2010
Hometown: Devon
For Fans Of: Ladyhawke, London Grammar, Jessie Ware
Calling her upcoming EP and title track 'Liquorice' was a wise move on the part of Devonian singer/beat-maker Alice Jemima; she'd have had a hard time finding a food-stuff more emblematic of her sound. Multi-faceted, a little off-kilter but still firmly describable as sweet (even if she is sometimes singing about 'Diamonds and Bones'). Alice creates laid-back percussive beats with a certain sensual groove, all the better to lay her waifish husk of a voice over. Clearly a girl who understands the beauty of space, her tracks tread the line between intricacy and simplicity with a balletic yet smouldering poise more than meriting her now being signed to Rob Da Bank's label and supporting Ladyhawke on tour. You're gonna love her.
5. BLACK FOXXES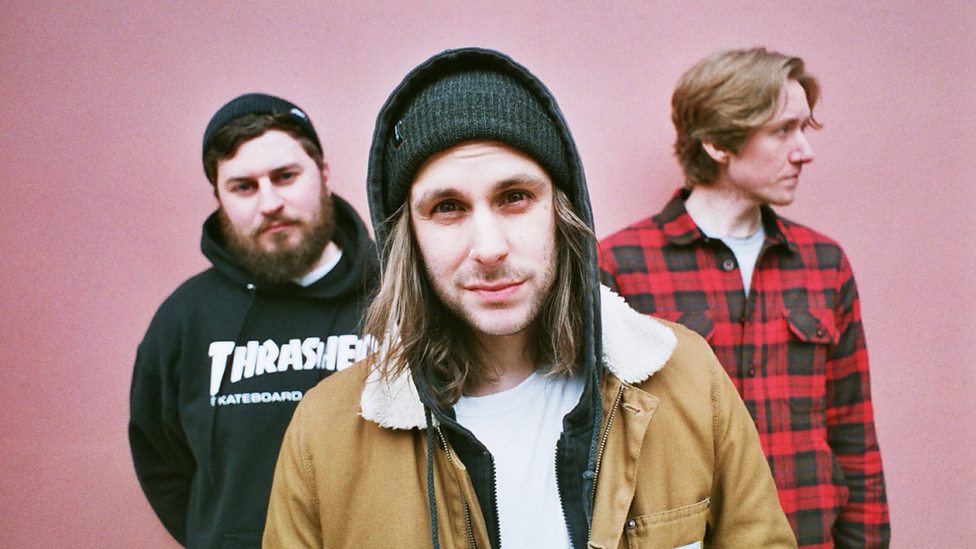 First Uploaded: February 2014
Hometown: Exeter
For Fans Of: Foo Fighters, Silversun Pickups, Royal Blood
It seems a fairly safe bet that you're decent at the rock game when Daniel P. Carter from Radio 1 himself is asking if you're gonna be at festivals he's attending. Things are also probably going pretty well when you have multiple radio stations all after the exclusive first play of your new track. The song in question? The earth-shaking, quaking-in-your-bootsing 'I'm Not Well'. The band? Exeter's triad of furies, Mark Holley, Tristan Jane and Ant Thornton, better known as double X-rated rock gods in the making, Black Foxxes (get it? There's two X's? Never mind). Sounding like every band Dave Grohl has ever been in with a dash more punk and a splash of Led-Zep like intensity, their set's gonna be one to be front and mosh-centre of. See you there.