At 11:35 this morning, a girl called Molly Althorpe from Northampton sent out a tweet
Literally no one else tweeted about the possibility this could happen.
Wishful thinking? The sign that she's the greatest unknown mystic in the UK?
Well, guess what happened six hours later?
O M G ! ! ! !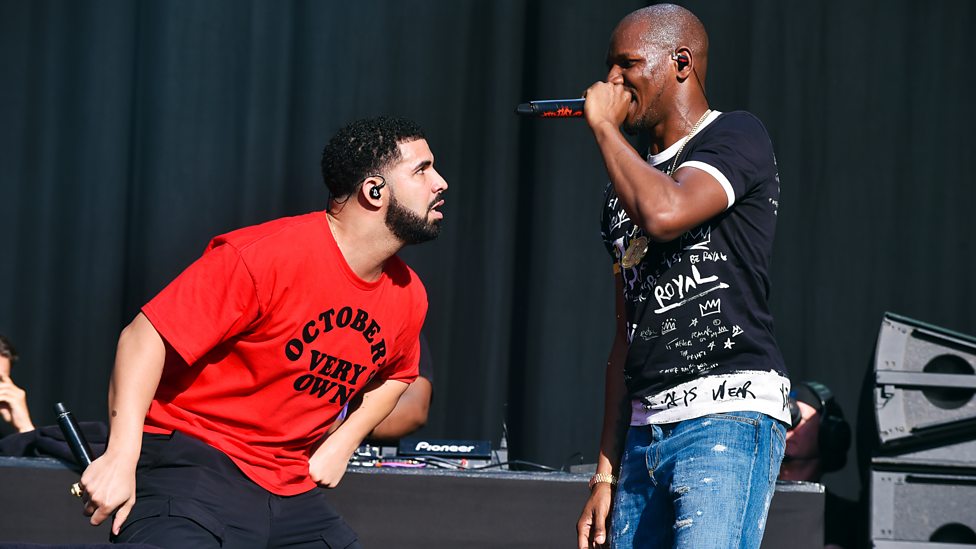 Drake rushed out as the opening beats of KMT (from Drake's More Life mixtape) started hitting.
"I came all the way 7 hours just to have this party with you," Drake shouted. "I want to see everyone go crazy."
Have you ever seen 50,000 people try to mosh while taking photos of this insane moment, and calling their friends to let them know what's happening? Well, you have now.
How on earth did Giggs sneak Drizzy into Reading with literally NO ONE seeing?
Not even a burger van worker. It's unbelievable.
It was so fire, they had to do an immediate rewind
"I like that," Drake said, spotting a circle pit. "I want to see my mosh pit gang. I want to see all the circles."
When Drake orders, everyone obeys. It was CARNAGE.
And just look what happened when they got to KMT's final line:
"BATMAN - da-na-na-da-na!"
Drake made sure to give Giggs his love
"Reading, my name's Drake. I appreciate you. But today's not about me. So please, make some noise for this legendary man, right here."
How did Giggs pull off the biggest shock in Reading's history?
Well, their love goes way back. Back in 2015, Giggs told i-D magazine Drake was his favourite rapper. "I'd have to say Drake. I'd be lying if I said anyone else."
And Drake owed Giggs a favour for his work on More Life.
But the real answer is Giggs LOVES Reading
He said this just before Drake came out:
"Let me tell you something about Reading... Back in the day when the Feds used to lock off all my shoes, and no one used to book me and that, Reading was the only one who used to book me. They've always shown mad love, so..."
There's a lesson in there for every festival in the country.
Well done Molly - you legend!