New data shows BBC is the world's most visited news site
New independent data from Similarweb has revealed that the BBC is the world's most visited news site amongst traditional news publishers.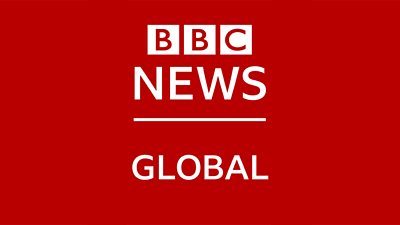 In my lifetime, it has never been more important for people across the world to have access to accurate, impartial news from a source they can trust.
March 2020 saw record figures for many news outlets but the figures reveal that the BBC's online portals attracted the highest number of daily visits during the peak of the recent coronavirus pandemic in March and April 2020, outperforming its closest competitor, CNN.com, by 36%.
Data from ATI also confirms that BBC.com had it's highest ever monthly traffic in March 2020:
1.5 billion monthly page views
61 million monthly video views
179 million monthly unique browsers
April 2020 was the second highest month on record for BBC.com, with 158m unique browsers, up 31% on the 12 month average.
Whilst growth was driven predominantly by news, other sections of BBC.com have also seen a strong uplift. The site's features offering - BBC Future, BBC Travel, BBC Culture, BBC Worklife and BBC Reel - saw record figures. Although the majority of visitors consumed some coronavirus content, it accounted for only a third of the total number of page views, as the audience moved on to broader content.
Separate research* shows that the BBC is the world's most trusted international news brand.
BBC World News has also seen record-breaking figures as global demand for the channel increased. In recent weeks, it has been made available in over 50m more homes around the world, bringing the total number of households to over half a billion for the first time.
Jim Egan, CEO of BBC Global News, says: "Coronavirus transcends borders and political party lines; this pandemic is a truly global story and it affects every one of us. In my lifetime, it has never been more important for people across the world to have access to accurate, impartial news from a source they can trust. Misinformation can be very dangerous and it thrives in times of uncertainty, so I'm pleased that audiences are turning to BBC News in the knowledge that they can rely on us for the facts."
HG
* Sources: Brand Tracker Q2 2019 - Q1 2020, four quarter average
An earlier version of this article cited a UK based study and has now been updated to reflect our global position