BBC World News launches HD service in Europe
BBC World News today announced that it has launched a fully high definition service across Europe.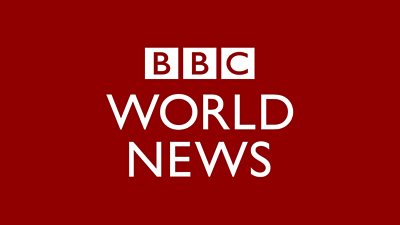 BBC World News originates in pure HD, so it's fantastic to be able to bring this service to our European heartland.
A new deal with satellite operator SES means that, from Wednesday 1 April, the BBC's commercial international news channel can be delivered in high quality HD all the way from the studios in London and around the world to homes across the continent. The HD service launched on SES's ASTRA satellite at the 19.2oEast orbital position, and is transmitted from the company's headquarters in Luxembourg.
The development follows significant investment in the channel's underlying production technology, as a result of the relaunch of the channel and relocation of all of the BBC's news services into a single brand new, state of the art building - BBC New Broadcasting House - in 2013.
Colin Lawrence, Director of Distribution for BBC Global News Ltd, says: "We know from our viewers that they value HD services. BBC World News originates in pure HD, so it's fantastic to be able to bring this service to our European heartland. Following the investments we made in our content and presentation on BBC World News, last year we saw an audience increase in daily reach. HD is undoubtedly becoming the default viewing preference, and this new partnership enables delivery of our world class service to European audiences."
A recent Ipsos survey* showed that BBC World News is the number one international news TV channel for European opinion leaders, coming first for trust, influence and relevancy. It was also the most-watched by the respondents, who consisted of influential opinion formers from a variety of sectors.
A separate survey** of European pay TV subscribers revealed that having a high quality news channel as part of their package was valued by around three quarters of respondents, and a similar proportion of BBC World News viewers would consider changing their TV subscription if it was no longer available.
Notes to Editors
*Source: The European Opinion Leaders Survey 2014.
**Source: Fieldwork and analysis by RSVP Research Ltd and Vision Critical, July-August 2014.
BBC World News and BBC.com, the BBC's commercially funded international 24-hour English news platforms, are owned and operated by BBC Global News Ltd. BBC World News television is available in more than 200 countries and territories worldwide, and over 385 million households and 1.8 million hotel rooms. The channel's content is also available on 178 cruise ships, 53 airlines and 23 mobile phone networks. BBC.com offers up-to-the minute international news and in-depth analysis for PCs, tablets and mobile devices to more than 80 million unique browsers each month.
BBC Advertising sells advertising and sponsorship solutions on behalf of BBC Worldwide's commercial portfolio across broadcast, online and mobile platforms globally.
AC2
Related BBC Links