Appleby, Guardian News and Media Limited and the BBC settle Paradise Papers dispute
Appleby, Guardian News and Media Limited ("the Guardian"), and the BBC are pleased to announce that they have resolved their differences in relation to Appleby's breach of confidence claim against the Guardian and the BBC arising from the "Paradise Papers".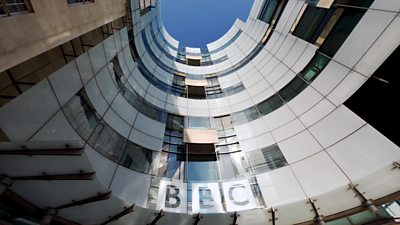 Appleby has publicly explained that its main objective for bringing the proceedings was to understand which of its confidential and privileged documents had been taken so that Appleby could for example respond meaningfully to clients, regulators and colleagues about what information, relating to them, has been taken.
Without compromising their journalistic integrity or ability to continue to do public interest journalism, the Guardian and the BBC have assisted Appleby by explaining which of the company's documents may have been used to underpin their journalism. This will allow Appleby to initiate meaningful discussions with its clients, colleagues and regulators.
It is now clear that the vast majority of documents that were of interest in the Paradise Papers investigation related to the fiduciary business that is no longer owned by Appleby and so were not legally privileged documents.
Michael O'Connell, Group Managing Partner of Appleby, says: "From the outset we wanted to be able to explain to our clients and colleagues what information of theirs had been stolen. That was our duty. As a result of this legal action we are well on our way to achieving our objectives."
A spokesperson for the Guardian says: "The Guardian's reporting from the Paradise Papers is investigative journalism that has raised important issues in the public interest."
A spokesperson for the BBC said: "We welcome this settlement which preserves our ability to carry out investigative journalism in the public interest."
Notes to Editors:
Appleby Global Group LLC is the parent company of an international group of offshore law firms trading under the name "Appleby" with over 400 employees, operating out of 10 offices around the globe.
The Guardian is one of Britain's leading newspapers and enjoys significant readership online at www.theguardian.com. It is one of the world's most read newspaper websites and has a global reputation for its investigative reporting and international news coverage.
The BBC is the UK's main public service broadcaster.
In November 2017, the Guardian and the BBC published/broadcast output relating to a special investigation called the "Paradise Papers" - the product of a collaborative investigation about the offshore industry that was coordinated by the International Consortium of Investigative Journalists ("ICIJ") and involved 96 media organisations from around the world.
On 4 December 2017, Appleby commenced proceedings against the Guardian and the BBC in the English High Court on the basis that their broadcasts and articles had been based on legally privileged and confidential material belonging to Appleby's clients.
BBC Press Office