Tomorrow's World
Whether it's the rise of robotics or the demise of antibiotics, travelling to Mars or the arrival of 3D printed food, science is changing our world at an extraordinary pace.

Tony Hall, Director-General of the BBC
Date: 02.05.2017
Last updated: 02.05.2017 at 15.46
Speech by Tony Hall, Director-General of the BBC launching Tomorrow's World at the Science Museum on Tuesday 2 May 2017.
Check against delivery
Good morning. I'm delighted to welcome you all to the Science Museum.
First of all, can I just say thank you to Ian Blatchford - and the team here - for hosting us today. You'll hear from Ian later on - from Hannah Fry and Brian Cox too. And there'll be a chance to look round this amazing exhibition. It's challenging, provocative and utterly brilliant.
I stood very close to this spot 18 months ago - surrounded by 3,000 schoolchildren counting down in unison to the moment Tim Peake blasted off into space. It was one of the most exhilarating mornings for all of us… a national event, shared by millions. And, what really struck me, is that if you get the partnership and the moment right you can engage and inspire everyone – with cutting edge science, engineering, maths and technology. All of which, as we know, are so crucial to the future of our country.
And it's that same spirit that brings us here today. I'm joined by The Science Museum Group, Wellcome, The Royal Society, The Open University - and many more great organisations across the UK. It's the biggest scientific partnership we've ever convened.
We've come together behind a simple, and very bold, ambition and that's to help make the UK the very best place in the world to do science, and to equip all of us with the knowledge and understanding we need to make sense of our lives.
Whether it's the rise of robotics or the demise of antibiotics, travelling to Mars or the arrival of 3D printed food, science is changing our world at an extraordinary pace.
So, over the next twelve months, we're joining together to engage and inspire - on an unprecedented scale.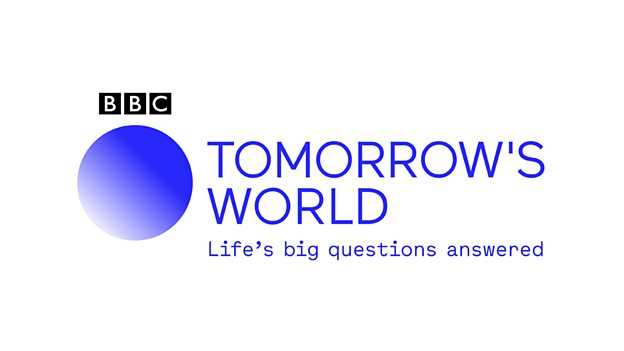 How are we going to do that?
Well, for my generation (perhaps yours too) there was one name that connected this country with science, technology and discovery like no other.
It's where we got our first glimpse of a thing called a pocket calculator; something called the compact disc. It's also where we first saw a cash machine, who'd have guessed that would catch on! Sharing what were extraordinary new discoveries at the time were some of the greatest communicators of their day. I'm talking - of course - about Tomorrow's World. Part of all our lives for nearly 40 years, before it came to an end.
This morning, I'm delighted to announce its re-birth - fit and ready for the 21st century.
We're not talking about a television programme, it's going to be much bigger than that. Because, as of today, we're re-inventing Tomorrow's World - and putting it at the heart of a new campaign to get everybody interested in science.
It's being launched by all our partners - everyone here and 10 more - like the University of Manchester, the Eden Project, and the Royal Academy of Engineering. By the way, that number's growing all the time.
Tomorrow's World is the banner title for the campaign - and the aim is to connect all of us with the brightest minds in science and technology in surprising new ways.
So, what are we going to do over the next twelve months to help this campaign?
At the BBC, we're going to be producing hundreds of hours of content - whether on television, radio, or a multitude of digital platforms. The campaign is going to be active and lively every day.
But, over the year, you can expect three big moments:
First, we'll talk about the way science is changing our lives
Then we'll look at the way it's changing our world
And there'll be a final season on our health
As part of all that:
Doctor Hannah Fry is going to tell us the ten things we need to know about the future
Professor Stephen Hawking's taking us to alien worlds
And Doctors Chris and Xand van Tulleken will be exploring the Secrets of the Human Body.
And - starting tomorrow - Radio 4's FutureProofing will be looking at miniaturisation; space colonisation and even the future of the future. Only Radio 4 would think of that!
But, of course, this campaign isn't just us. All the partners are coming together to use the Tomorrow's World banner.
From next month you'll see Tomorrow's World light up museum exhibitions; live events; and conversations across social media. We'll be working with all of our partners to create digital content for new audiences - wherever they are.
And we're creating a new digital hub - hosted by us but showcasing content made by all of us. That means, for the first time ever, Britain will have a digital space where the best of UK science can work together.
We'll be debating some of the biggest, the most profound questions we're all facing, using broadcast, digital and social media. But we're also committing to make science more relevant, more accessible and more personal to each of us:
We're using augmented reality - with our partners the Open University - to help you see under your skin
We're developing big data science experiments to test, for instance, your mood and your mental health - working with Liverpool University and a range of partners across the year
With the help of artificial intelligence - we'll even be revealing the science of a perfect selfie
This is a new approach to partnership. It's challenging for all of us - in the very best sense of the word.
But we all hope it's going to bring millions of people to science, some for the very first time.
That's really important to everyone involved in the campaign. We want to involve younger people; and those who've perhaps never thought science was for them.
The last time we tried anything like this was back in 2010 - when the BBC and the Royal Society came together to celebrate their 350th anniversary with a special year of science. That year changed UK science for good. The response was extraordinary; the impact immediate.
This time I think the prize is even greater.
Thank you.
Search the site
Can't find what you need? Search here
Related Media Centre Links