Doctor Who
Revolution Of The Daleks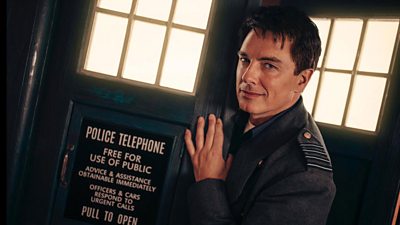 A feature-length special episode of the science fiction series, starring Jodie Whittaker, Bradley Walsh, Tosin Cole, Mandip Gill and John Barrowman.
The Doctor is imprisoned halfway across the universe. On Earth, the sighting of a Dalek alerts Ryan, Graham and Yaz. Can the return of Captain Jack Harkness help them stop a deadly Dalek takeover?
Written by Chris Chibnall, directed by Lee Haven Jones and guest starring John Barrowman MBE, Chris Noth, Nathan Stewart Jarrett and Dame Harriet Walter.
Publicity contact: EP
Date
Friday, 1 January 2021
Updates
Confirmed for BBC One on New Year's Day at 6.45pm to 8pm