Manctopia: Billion Pound Property Boom
Ep. 1/4 -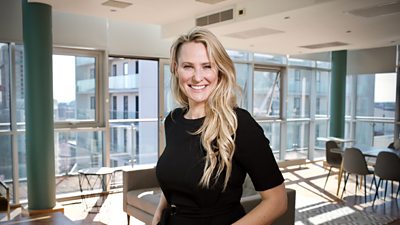 Manchester is one of the fastest growing cities in the UK, with a population due to double in the next five years. But as glittering skyscrapers crowd the horizon, not everyone is a winner in this billion-pound boom town.
Local millionaire Tim redevelops Manchester's red-light district into a fashionable new residential quarter - but it isn't without its challenges. Tim is also chief fundraiser for the Mayor's homeless charity and organises a fundraising concert featuring Blossoms and The Courteeners to raise money for the city's night shelters.
A few streets away from Tim's developments, new arrival Helen has over a million pounds to spend on a penthouse. Helen has moved into the city for the first time after her divorce, and needs plenty of room for her collection of designer clothing.
As the city centre booms, on its edges there's another story. In Salford, single mum Christina is priced out of the area she grew up in and must find a new home for her and her two young children.
Pictured: Jennie Platt, estate agent, Manchester
Publicity contact: JM5
Date
Tuesday, 18 August 2020
Updates
Confirmed for BBC Two on 18 August at 9pm to 10pm