The Changin' Times of Ike White - Arena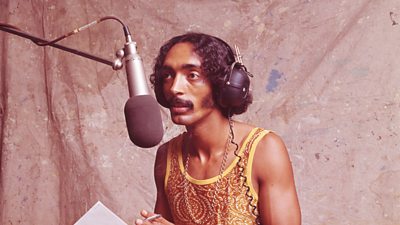 The Changin' Times Of Ike White follows the journey of a musical prodigy and the mythical album he made whilst serving life for murder.
Released in 1976, Changin' Times was a commercial album recorded inside an American prison, gaining Ike White industry adulation from the likes of Stevie Wonder. This compelling new documentary for BBC Four traces a gritty and soulful tale that twists and turns like the best true-crime cinema and is anything but a straightforward music biography.
Following his release from prison, Ike White was on the path to redemption, but just as he was charting a course to stardom, he disappeared. In The Changin' Times of Ike White director Dan Vernon and producer Vivienne Perry spent 18 months tracking down this virtuoso musician, asking the question, Who is Ike White?
What follows is a fascinating story full of colourful characters, false identities and the price of forgiveness.
The Changin' Times Of Ike White is an Erica Starling Production. It was directed by Dan Vernon, the producers are Vivienne Perry and Rachel Hooper and the exec producer is Alison Millar. It was commissioned by Mark Bell for BBC Arts and BBC Four.
Pictured: Ike White Publicity photo, taken in prison for album launch
Publicity contact: JC5
Updates
Confirmed for BBC Four on 18 May at 10pm to 11.20pm