One World: Together At Home
Ep. 1/1 -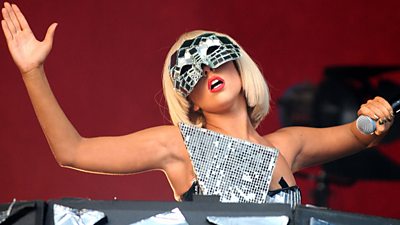 BBC One brings UK audiences highlights from One World: Together At Home - a global televised and streamed entertainment special, curated in collaboration with Lady Gaga, which will celebrate the heroic efforts of community health workers around the world.
The programme also features exclusive performances from UK artists, as well interviews with front-line workers. The BBC One broadcast follows the live global special which takes place on Saturday 18 April 2020 and will feature appearances from stars including:
Alanis Morissette
Andrea Bocelli
Billie Eilish
Billie Joe Armstrong of Green Day
Burna Boy
Chris Martin
David Beckham
Eddie Vedder
Elton John
FINNEAS
Friends of Sesame Street
Idris and Sabrina Elba
J Balvin
John Legend
Kacey Musgraves
Keith Urban
Kerry Washington
Lang Lang
Lizzo
Maluma
Paul McCartney
Priyanka Chopra Jonas
Shah Rukh Khan
Stevie Wonder
Additional performances from the global broadcast on Saturday 18 April will be shown on BBC iPlayer from Sunday 19 April.
One World: Together At Home is ordered by Charlotte Moore, Head of BBC Content and is commissioned for BBC One by Jan Younghusband, Head of Commissioning, BBC Music TV and Alison Kirkham, Controller of Factual Commissioning, BBC. It is produced for the BBC by Twofour, the executive producer is David Brindley.
Publicity contact: SH8
Date
Sunday, 19 April 2020
Updates
Confirmed for BBC One on 19 April at 7.15pm to 9.15pm