Between The Ears: Almost Gone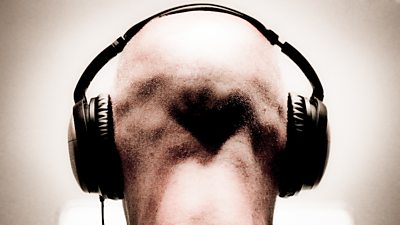 In this week's innovative and thought-provoking sound feature, BBC Radio 3 guides you through an audio-collage written and composed by Heather Phillipson - a British artist who works across video, sculpture, web projects, music, drawing and poetry, Almost Gone summons the listener into a deranged sonic landscape, addressing the Earth as an eruption, on the verge of termination.
THE END, Heather Phillipson's sculpture for the Fourth Plinth, Trafalgar Square, launches on March 26 2020.
Mixing bucolic lyric poem, music-sampling, the cut-up, weather forecasts, psychedelic literature and astronomic travel log with the tone of a pre-recorded message from the beyond, Heather Phillipson's feature proposes the ear as an airborne dustbin. Throughout, pop references set the agenda, tethering everything to earthly culture, while words and sounds take flight, suggesting listening as a way of becoming alien.
Writer: Heather Phillipson
Composer/Sound Design/Editor: Heather Phillipson
Producers: Jack Howson and Joby Waldman
A Reduced Listening Production for BBC Radio 3
Publicity contact: BBC Radio 3 Publicity
Date
Sunday, 15 March 2020