Elizabeth Is Missing
Ep. 1/1 -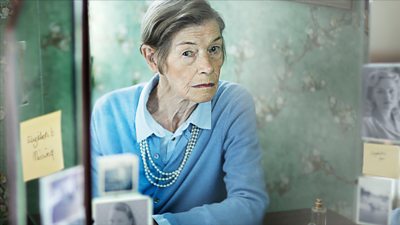 Two-time Academy Award winner Glenda Jackson makes a triumphant return to the screen after 27 years, in this poignant and compelling mystery based on the bestselling novel by Emma Healey.
When her best friend Elizabeth goes missing, Maud is convinced something terrible has happened. But her search to find Elizabeth unearths an altogether darker unsolved mystery: her sister's disappearance, long buried in the recesses of her memory.
Can Maud discover the fate of both missing women before her dementia erases the clues and the answers are lost to her forever?
Pictured: Maud (Glenda Jackson)
Publicity contact: KS
Date
Sunday, 8 December 2019
Updates
Confirmed for BBC One on 8 December at 9pm to 10.30pm