My Life - Saving Our Beautiful Bali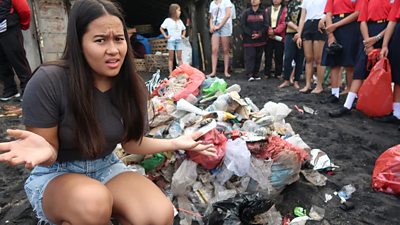 This stunning film gives us a rare insight into the world of a young and inspirational environmental campaigner who lives on the beautiful island of Bali.
Sixteen year-old Isabel, pictured, is on a mission to save Bali against plastic pollution. Since the age of ten she has been campaigning for a law to ban single-use plastic. In June this year, the Balinese government worked with Isabel to ban plastic bags on the entire island.
We follow Isabel as she continues to help implement the ban of single plastic cups, straws and plastic bags. She travels across the island, visiting a turtle sanctuary to see first hand how plastic impacts wildlife, and takes part in a beach clean up with local school children.
Saving Our Beautiful Bali was produced by Duncan McAlpine, filmed and directed by Khurrum M. Sultan and Executive Produced by Josh Wilson.
Publicity contact: FW
Date
Monday, 18 November 2019
Updates
Confirmed for CBBC on 18 November at 5.30pm to 5.55pm