BBC Radio 5 Live Breakfast Fertility Day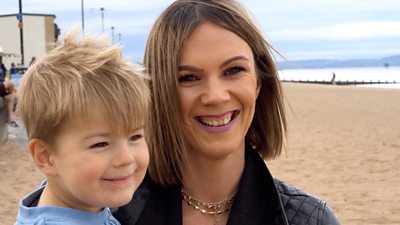 BBC Radio 5 Live will be talking candidly about all aspects of fertility and creating families in a network-wide Fertility Day on Tuesday 29 October. 5 Live Breakfast will focus on positive solutions and finding support for anyone facing fertility challenges, after Wake Up To Money has looked into the (big) business of commercial fertility treatment.
Throughout the day 5 Live will be looking at fertility in BAME communities as well as embryo adoption and male infertility. There will be an exclusive interview with Sally Cheshire who is head of the UK's fertility regulator the HFEA. Celebrities will tell their own stories, with Izzy Judd sharing how she and husband (ex Mcfly singer and former Strictly winner) Harry Judd underwent IVF treatment to have their family.
The Emma Barnett Show will link up with BBC Radio 2's The Jeremy Vine Show when they'll ask why fertility is such a difficult subject to talk about.
5 Live's award-winning Mum Takeover and a Sex Takeover in 2018 were big hits with the station's audiences, featuring a combination of fearless digital features and full and frank on air chat.
5 Live's special fertility day is part of Fertility Week - a partnership between BBC Radio 2 and BBC Radio 5 Live. Content will be online at www.bbc.co.uk/fertilityweek and BBC Sounds will also feature a highlights package from both networks.
Image: taken from Embryo Adoption: Lisa And Jamie's Story
Publicity contact: SM
Date
Tuesday, 29 October 2019