Interior Design Masters
Ep. 1/8 -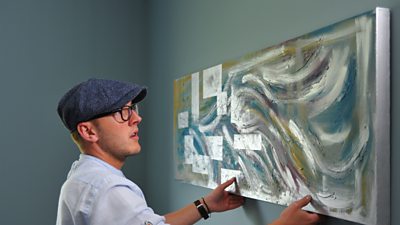 Ten talented up-and-coming interior designers are taking part in the biggest design challenge of their lives.
Arriving at a design studio in East London they are welcomed by series presenter Fearne Cotton. Awaiting for them in her design studio is Former Editor in Chief of Elle Decoration magazine, Michelle Ogundehin. Highly regarded in the design industry, Michelle is a tough judge and someone who all the designers will be keen to impress.
Competing to win the ultimate prize - a commercial contract to design a bar at one of London's top hotels - this is a life-changing opportunity. Each week Michelle sets them a different commercial design challenge, then - alongside some big-name industry guest judges - scrutinizes their designs. Alongside the guest judge, she will eliminate one designer each week, jeopardising their dreams of making a name for themselves in the fiercely competitive design world.
This week Michelle is joined by internationally renowned fashion designer turned interiors specialist Matthew Williamson. A lover of bright colours and bold patterns, Matthew brings his unique take on what makes great design.
For their first big commercial challenge the designers must redesign two show homes. Working in two teams of five, they are each given a different room to design within the show home. At the same time they must work with their team to deliver a cohesive home that impresses the judges and is accessible to prospective buyers.
With two days to transform the bland show homes, the designers set off in their teams to Northumberland, the location for the first challenge. With lots of contrasting design styles between them, it doesn't take long for the stronger personalities to make themselves and their design styles known. Compromise comes more easily to some than others, as the designers attempt to work together and adjust their designs to suit the brief.
Pictured: Frank
Publicity contact: PD
Date
Wednesday, 14 August 2019
Updates
Confirmed for BBC Two on 14 August at 8pm to 9pm