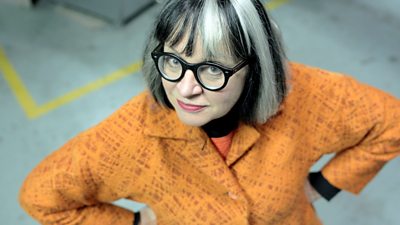 Philippa Perry explores the psychological manipulation of children during divorce.
Sometimes when parents split the children are caught in the middle. Divorce rates in this country are falling, but increasing numbers of parents are going to court to fight over their children, despite the lack of legal aid. Around 80,000 children are affected by battles in the family courts every year.
During bitter separations, children may become separated from one of their parents, refusing to see their mother or father, believing the other parent's lies, and repeating them to anyone who'll listen. There is a name for this unjustified rejection of a parent by a child - Parental Alienation. It's a label coined by researchers in the US and it's very controversial. It challenges our belief that the voice of the child should always be listened to in court disputes.
But increasingly, Parental Alienation is recognised as a phenomenon which deserves special consideration. CAFCASS, the Children And Family Court Advisory And Support Service, has recently issued special guidelines: they want Parental Alienation to be part of every social worker's training.
Philippa Perry (pictured) examines Parental Alienation, talking to lawyers, researchers, therapists, and parents, including a mother who has not seen her young daughter for six years.
Philippa hears the shocking story of a father who was arrested after his partner accused him of rape, child abuse and murder. She also explores the long-term damage done to children caught in these bitter battles.
Presenter: Philippa Perry 
Producer: Elizabeth Burke
A Just Radio production for BBC Radio 4
Publicity contact: Radio 4 Publicity