Kevin Pietersen: Beast Of Man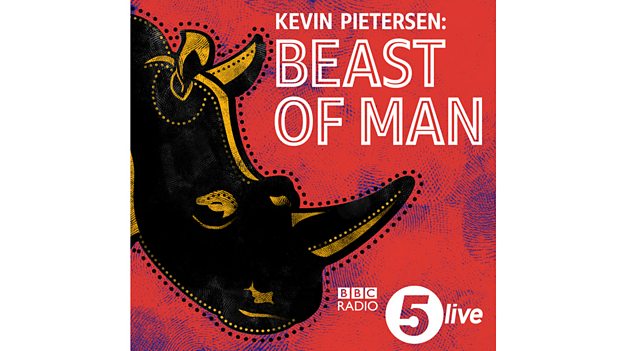 Monday 6 May

12.01am-12.59am

BBC RADIO 5 LIVE PODCAST
Kevin Pietersen is on a mission to save the rhino. In a new podcast for BBC Radio 5 live and BBC Sounds, he explores the brutal trade in rhino horn, which is prized around the world for its supposed medicinal qualities.
The former England cricketer was a divisive character when he played, as famous for his outspoken views as for his skill as a batsman. Now, he is joined by 5 live's Sarah Brett on the front line of his crusade to stop the illegal hunting and slaughter of the rhino in Kruger National Park in his native South Africa.
The pair witness first-hand how rhinos have been maimed or killed after poachers have hacked off their horns, and they meet the men and women working to protect them. Some of them are even ready to kill anyone threatening this most precious of animals.
The harsh realities of this story are confronted head on, from the man who has poached out of sheer economic necessity, to the trophy hunter who argues that the income he brings into the country actually benefits the conservation effort.
Beast Of Man follows Pietersen's acceptance into the tight-knit community of rangers protecting local wildlife, and it tracks the former cricketer's stated ambition to get a UK law changed. Hunting trophies can currently be imported to the UK and Pietersen wants to get this outlawed, as it currently is in France and the Netherlands.
He has given 5 live unprecedented access to his own South African home to help spread awareness of the dangers rhinos face, in his crusade to try to preserve them for generations to come.
Keven Pietersen says: "I want you to listen to this podcast because I am sick and tired of flying into the African Bushveldt and seeing dead rhinos. The smell, the sight is incredibly emotional. There is absolutely no reason why this should be happening. We are smarter and wiser than to be killing off an entire species. You're going to be hearing a new side of me. I've turned a page - and this means a whole lot more than hitting a bat and ball."
The first two episodes of this 10-part BBC Radio 5 live podcast will be available on BBC Sounds from Mon 29 April, with new episodes appearing every Friday.
Subscribe to Beast Of Man on BBC Sounds.
SM
Search the site
Can't find what you need? Search here
More in Week 19
Updates from the Media Centre
Schedules